Landmarks Lit Red to Remember
The Royal Canadian Legion's breathtaking and significant display of virtually cascading poppies on the Peace Tower at Parliament Hill is back again this year.
Every night from Oct. 28 to Nov. 11, Canadians can see the 117,000 Poppies dropping down the Peace Tower as a symbol of Fallen Canadian Veterans.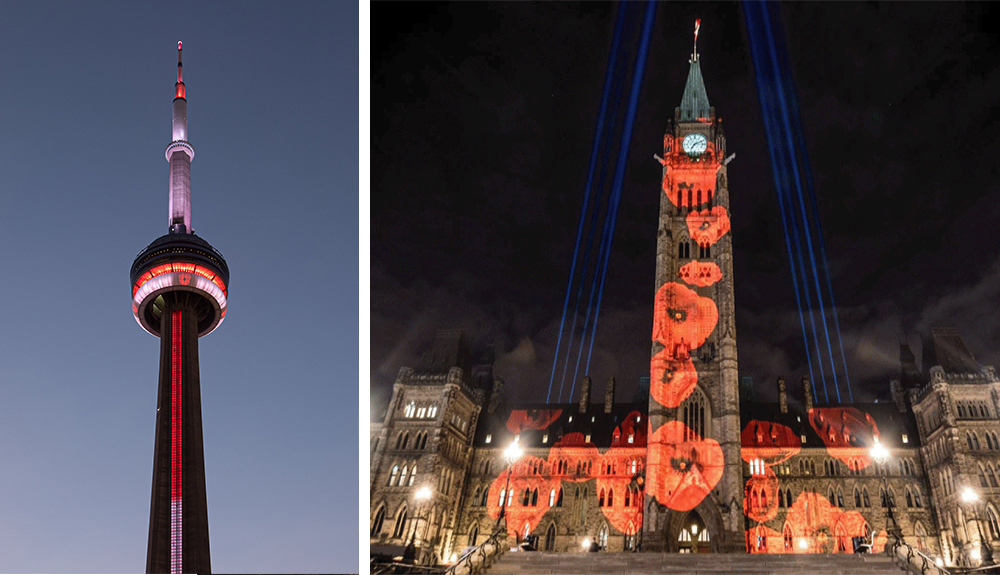 Symbol of Fallen Canadian Veterans
"117,000 Poppies cascade gracefully down Centre Block at Parliament Hill, representing Canada's Fallen. We hope that people will remember that each virtual Poppy represents a life, a fellow Canadian who chose to serve and sacrifice for our country. It is such sacrifice that helped lead to the freedoms we enjoy in Canada today," said Nujma Bond, manager, communications, Royal Canadian Legion.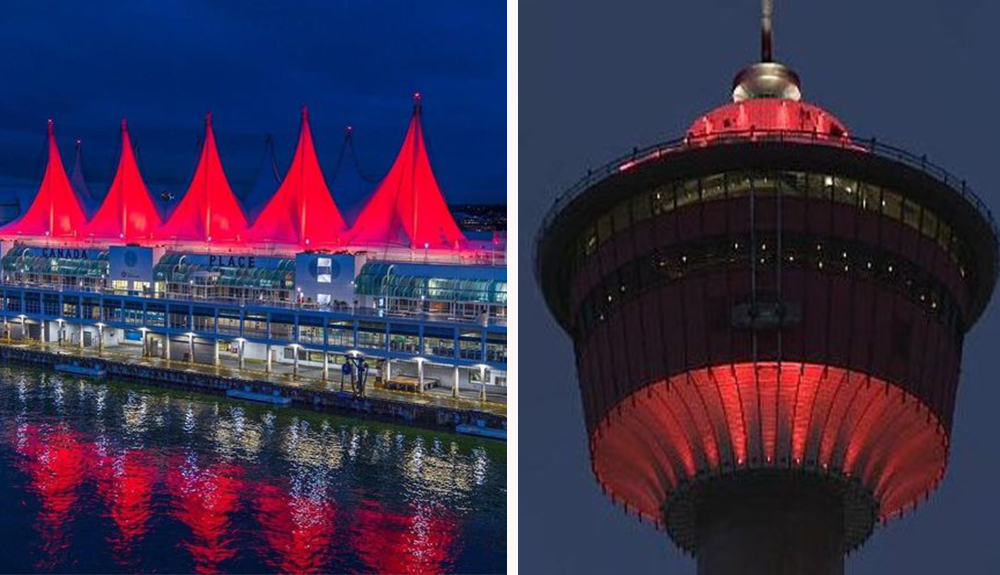 Poignant Visual of Fallen Canadian
The Poppy Drop started in 2016 as a symbolic and poignant visual of Fallen Canadian Veterans right in the capital of Canada.

Since then, the concept has expanded with the Poppy Drop taking place on Canada's Senate building in Ottawa and for a period of time on the Kipnes lantern at the National Arts Centre.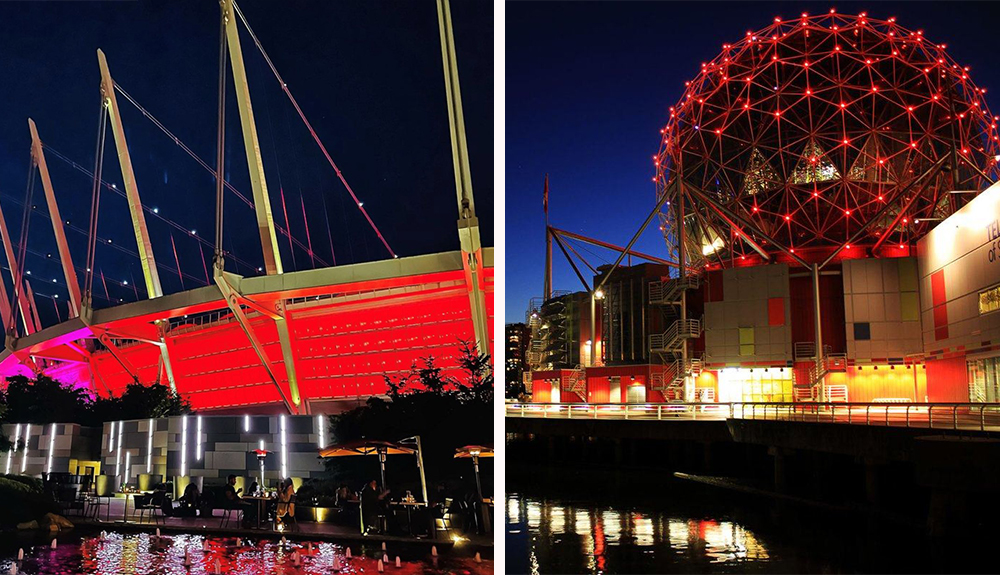 Landmarks Lit Red
Additionally, other Canadian Landmarks will be lit red in support of the campaign and Remembrance Day. According to the Legion website, these lightings include:
The CN Tower will project the Poppy image on the tower itself.
The City of Toronto sign at Nathan Phillips Square will be lit.
Niagara Falls will be lit in red on Oct. 28 and Nov. 11.
The City of Ottawa sign in the Byward Market will be lit.
Science World and BC Place Stadium will be lit on Oct. 28 and Nov. 11
The sails at Canada Place will be lit on Nov. 11.
The Calgary Tower will be lit in red on Nov. 11.
Starting on Oct. 28 and running each night, two large screens on Parliament Hill will also show the Virtual Wall of Honour, a silent video sharing the faces of Canadian Veterans who have passed, their photos submitted by people from across the country.
The Poppy Drop will take place at Parliament Hill from 6:30 to 9:30 p.m. Virtual poppies will cascade over the National Arts Center's Kipnes Lantern on November 11 from 7 a.m. until midnight (EST).