Debbie Sullivan named at this year's Silver Cross Mother
Above image: Lieutenant (N) Christopher Saunders, left, and his mother, Debbie Sullivan, right. Sullivan has been named the Royal Canadian Legion's Silver Cross Mother. Image courtesy of the Royal Canadian. 
On Nov. 1, 2020, The Royal Canadian Legion announced Debbie Sullivan as this year's Silver Cross Mom.
Sullivan's son, Lieutenant (N) Christopher Saunders, was a Naval Officer in the Royal Canadian Navy. He was known as a passionate submariner trained as a Combat Systems Engineer.
On October 6, 2004, he lost his life during a tragic fire while serving aboard HMCS Chicoutimi. The submarine was being sailed from Scotland back to Canada when the fire broke out.
For Sullivan, Chris' loss left deep scars. "Even though it has been sixteen years since I lost Chris, the pain of his absence is felt every day," she says. "I cope with the help of my husband and family members as well as a grief support group I belong to."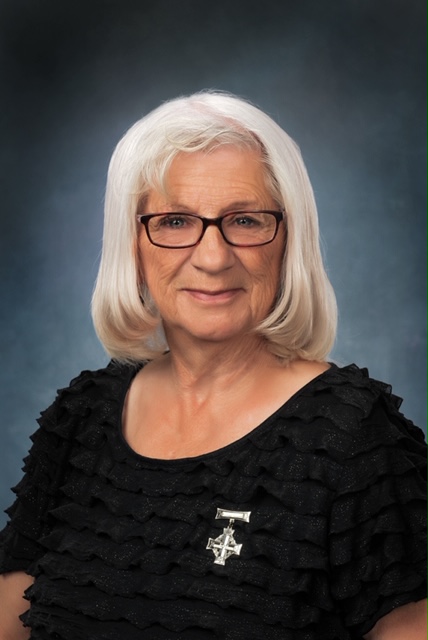 While in Halifax to receive the Silver Cross, Sullivan met with many of her son's former mates and peers who performed a special ceremony to make her an honourary submariner – a true thrill for her.
"My husband and I know that with young men and women like them, we are in good shape for the future," she says.
As the National Silver Cross Mother, Sullivan will be responsible for placing a wreath at the National War Memorial on Nov. 11 on behalf of all Canadian mothers who have lost their children in the line of duty.
Born to Sullivan and her husband Hugh Saunders on April 7, 1972, in Saint John, NB, Chris was very active when he was a kid, always busy with many close friends over the years. Described as growing up a happy, well-rounded boy, he liked being extremely detailed and organized. "A place for everything, and everything in its place," said Sullivan.
During his years at school, Chris tended to move towards the shy and quiet kids, helping them become more confident. Chris loved baseball and golf with a passion for puzzles, books, and board games and became an avid mountain biker later in his school years. He talked a lot about a career of service to others, and it is exactly what he eventually chose: to serve his country.
Chris graduated from Kennebecasis High School in Saint John with honours. He was part of the Army Reserves through his High School as he went on to attend Collège Militaire Royal de Saint-Jean, in Quebec, in the Regular Officer Training Plan (ROTP).
After graduating from military college, Chris was stationed in Halifax, aboard CFB Stadacona, working as a Combat Systems Engineer. He also served on other naval ships during his career. The military was his second family, and he shared many adventures with his comrades over the course of time.
Chris was very proud to become a submariner, and he wanted to accomplish the high standards he set for himself. He was awarded the Sacrifice Medal posthumously. In addition, his former comrades organized a yearly hockey tournament in celebration of his life.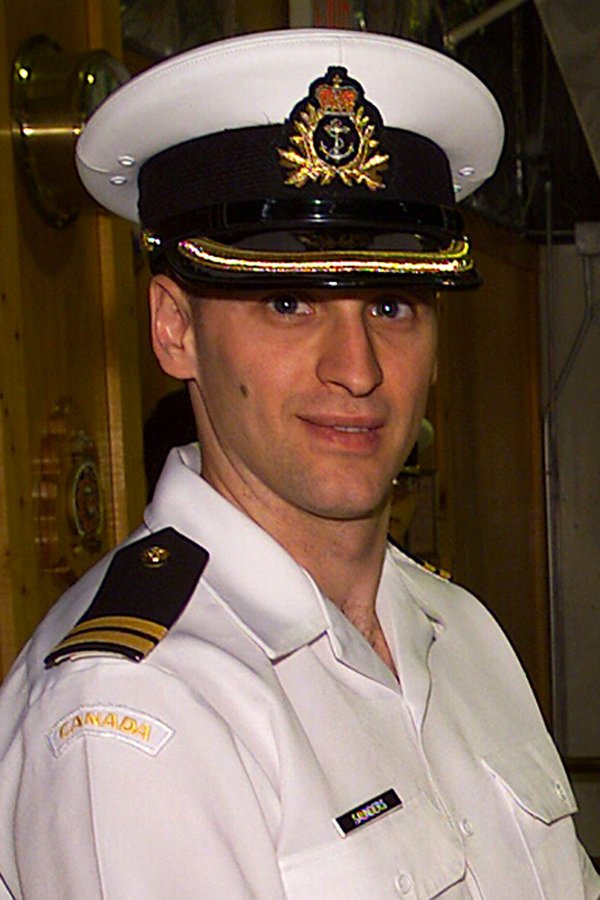 The Chris Saunders Memorial Hockey Tournament attracts military hockey teams and raises funds for a different charity each year. The community where Chris grew up also honoured him by naming the Chris Saunders Memorial Elementary School in Quispamsis, NB.
When he passed away, Chris was married to his wife Gwen, and they had two young sons. Ben and Luke were two years and seven weeks old when he passed. Many years later, they are both doing well, with Luke in High School and Ben starting college.
Chris' parents both served in the military. His dad Stuart Sullivan, serviced as an artilleryman with the 2nd Regiment Royal Canadian Horse Artillery (2RCHA) in the regular forces. Sullivan served with the Army Reserves from 1990-1994, where she worked on Administration, Logistics, and Recruiting.
Sullivan met Stuart after he had completed his contract. The couple married in 1994. Shortly after, Mrs. Sullivan took a course in driving semi-trucks, one of her husband's interests. As newlyweds, it kept them together, and the pair went all over Canada and the United States together as a team.
In her role as National Silver Cross Mother, Sullivan says she will do everything she can to support all other Silver Cross Mothers and families and to let them know they are not alone.
Sullivan grew up near Saint John, New Brunswick. As the years went on, her life welcomed two lively children and fulfilling work as a crisis counsellor, a truck driver, and service in the Canadian Army Reserve.
Sullivan was a member of the Westfield United Church and choir from a young age. She participated in Canadian Girls in Training (CGIT), which she says gave her a great start in life. During her time in Sea Cadets, her personal foundation was additionally shaped.
After graduating from Rothesay Regional High School, where she studied business, she eventually pursued legal secretarial studies at Compu College in Saint John. Her son, Christopher, was born in 1972, and her daughter Melissa a few years later.
Sullivan volunteered for a support role, helping seniors run businesses, pay bills, and network to get the help they needed. She volunteered with the Rothesay Regional and Saint John Police Departments later as a crisis line counsellor and member of a multi-disciplinary task force on crisis intervention.
In her role as National Silver Cross Mother, Sullivan says she will do everything she can to support all other Silver Cross Mothers and families and to let them know they are not alone.
Choosing the National Silver Cross Mother for Remembrance Day is a time-honoured tradition of the Royal Canadian Legion and is not just limited to the ceremony on Nov. 11. For the next year, Sullivan will perform a number of other duties to represent the families of the fallen.