Canadian Legacy Project Going Above and Beyond to Support Veterans
For the last twenty years, the Canadian Legacy Project has gone above and beyond in supporting Canadian Veterans. Whether it's been in providing bursaries for secondary education or food, this Canadian charity has been there to provide a helping hand.
The Canadian Legacy Project aims to build a charity that develops programs not offered or underfunded by Veterans Affairs Canada (VAC).
Introduced nearly twenty years ago, the charity finds its roots in humble beginnings and the vision of its chair and founder Dave Howard.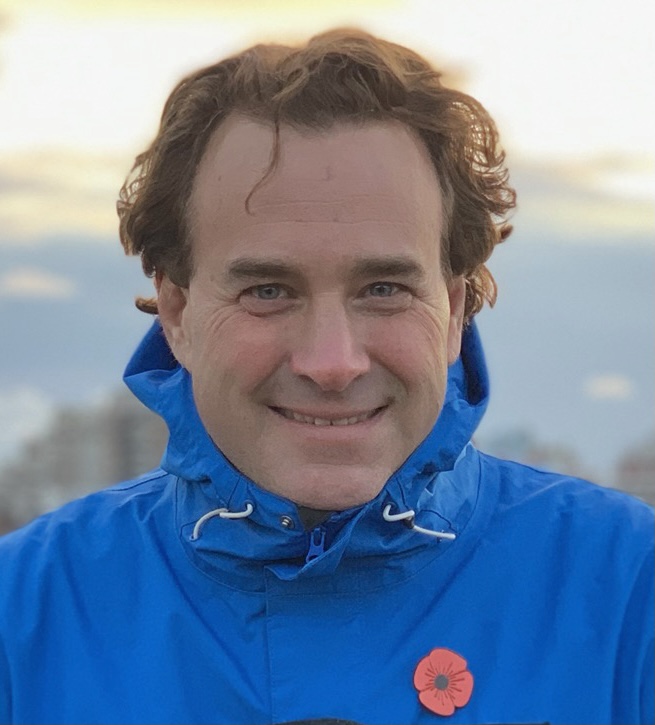 Humble Beginnings
Howard's inspiration for finding the Canadian Legacy Project is drawn from his own first-row seats to what happens when Veterans don't receive the help they require. His grandfather had from post-traumatic stress disorder (PTSD), known at the time as "shell shock."
Because people did not understand PTSD at the time, his grandfather did not receive the help he needed. As a result, Howard recalls his grandfather and family suffered greatly through alcoholism and abuse due to a lack of care.
"I didn't really know him, and when I did finally get to know him, I saw a broken man who needed help. It just speared me to see what we could do to support those who served our country and need our help," remembered Howard.
And so, many years later, Howard founded his first charity: the Canadian Legacy Project.
It started out as just a food drive in Calgary, which was unexpected but gratefully very successful.
"We just saw incredible support," recalled Howard.
From there, the idea just blossomed as people from all over wanted to support the charity and provide funds. Since then, the charity has exponentially grown, offering Veterans various kinds of support and services.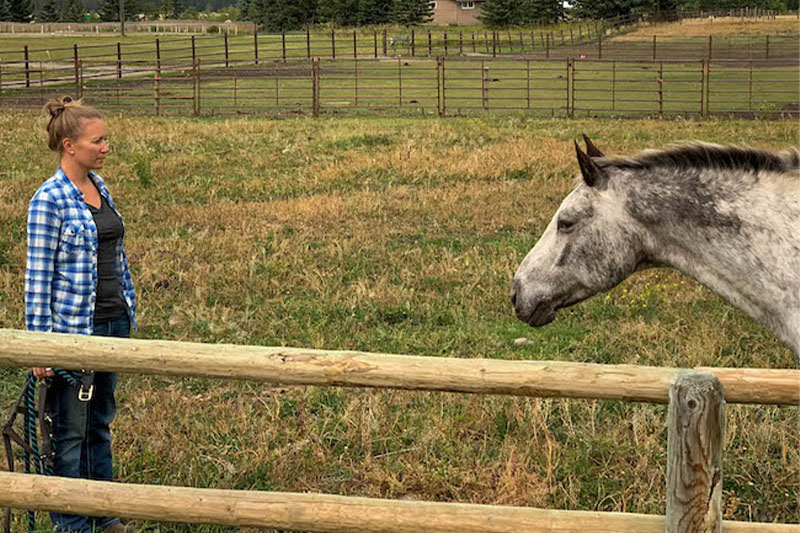 Programs Supporting Veterans
All programs offered by the Canadian Legacy Project are free of charge to Veterans. Examples of programs the charity offers include Got Your Six, a veteran-to-veteran and peer-to-peer support program for those transitioning from military to civilian life.
It also partners with other organizations to offer services such as Equine Therapy and food through the Veterans Association Food Bank. It also offers a bursary to Mont Royal University in Calgary.
The Canadian Legacy Project is also a founding partner in the Homes for Heroes Foundation. Homes for Heroes Foundation was established to address the issues of veterans' homelessness by developing tiny home communities.
The charity also offers various other programs, including:

Veterans Business Boot Camp,
University Bursaries,
Education and the
Mobile Canteen.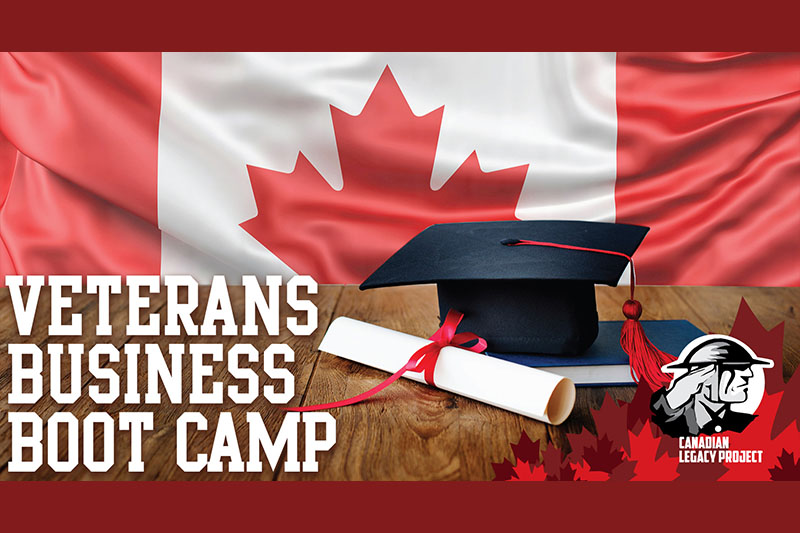 Business Boot Camp
Offered three times a year, the Veterans Business Boot Camp supports veterans in setting up their own businesses. The course lasts a few weeks, is offered online, and is given by Mont Royal University professors. Veterans taking the course are guided on how to develop a business plan and how to start a business.
"The big piece of that is what comes for the veterans after graduation from the program. Now, they're part of a larger network of veterans that have started their own business," said Howard.
The program has been incredibly successful, with 200 veterans going through the program.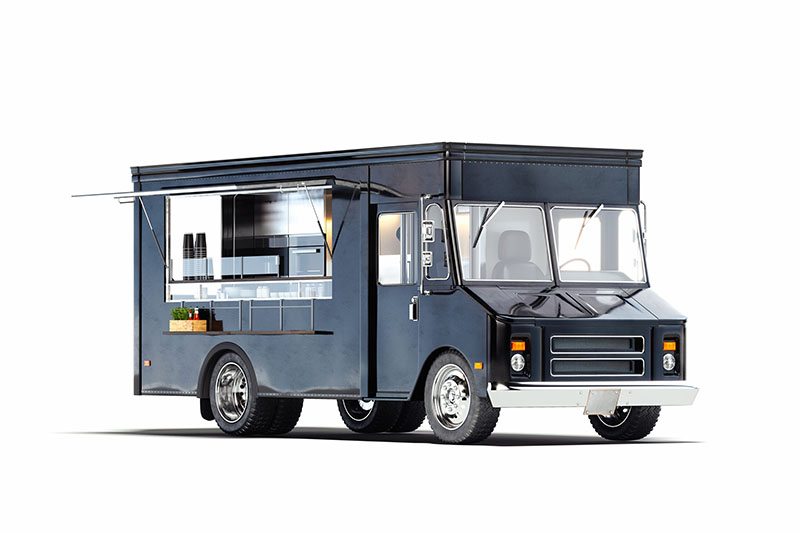 Mobile Canteen
A recent addition to the Canadian Legacy Project's lineup, the Mobile Canteen is an initiative that supports veterans on the streets. The Mobile Canteen encompasses a range of food trucks across Canada that offer a free, hot meal to any Veteran who is on the street. Food trucks in this program have a unique decal that Veterans can look for. The Canadian Legacy Project compensates the food trucks for the meals they provide.
"It's meeting them [veterans] on the street and giving them an opportunity to have a free, hot meal in a safe environment," commented Howard.
The project is still relatively new, says Howard, who hopes the program will be recognizable and widely known in a few years in the Veteran community.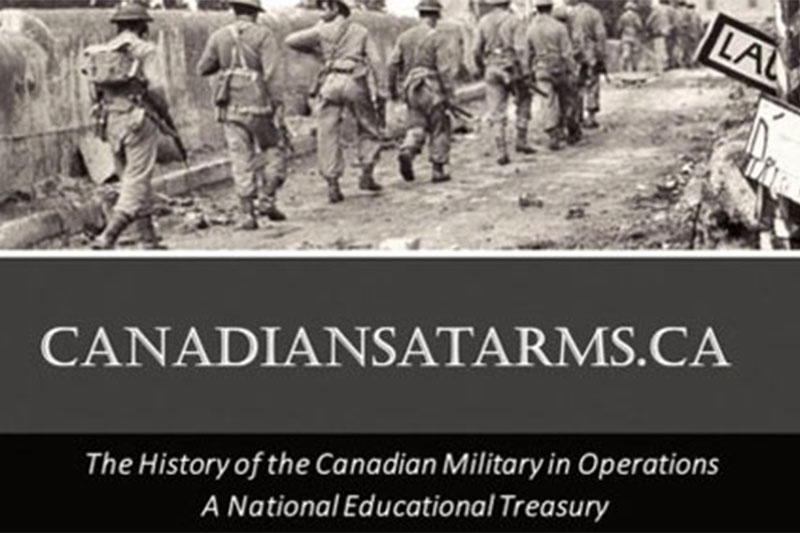 Education
Another large area of focus for the Canadian Legacy Project is to educate children about the sacrifices and service of the Canadian Armed Forces and its veterans.
"Sadly, that is not being taught in schools as much as it should or could be. We're just saving one day of the year, and that's traditionally a half-hour ceremony if that. There's a lot our Veterans can offer to the leaders of tomorrow," noted Howard.
Therefore, the Canadian Legacy Project is a proud sponsor of Canadians at Arms, a multi-faceted online project that chronicles the stories of Canadian veterans.
The charity also offers a variety of resources online for teachers and parents.
Visit their website here to learn more about the Canadian Legacy Project and its programs.