Canada Commits more Aid to Ukraine
Above image: Left, Minister of Defence Anita Anand and NATO Secretary General Jens Stoltenberg in Brussels on Oct. 13, 2022. Right, Meeting of the North Atlantic Council with NATO Ministers of Defence – Brussels, Belgium. Images courtesy of NATO. 
Canada will send $47 million in military aid to Ukraine, announced Minister of National Defence Anita Anand on Wednesday, Oct. 12, 2022, from Brussels.
While attending the Ukraine Defense Contact Group (UDCG) meeting in Brussels, Belgium, Anand announced the new military aid package. The newly announced aid adds to the already approximately $600 million in military equipment Canada has donated or committed to since February.
"Canada is resolutely committed to helping Ukraine defend itself against Russia's illegal and unjustifiable invasion. We are helping our Ukrainian friends by donating equipment, training new recruits, and transporting aid so that they are well-equipped to defend their country. Through the Ukraine Defense Contact Group and on a bilateral basis, I remain in close contact with my colleague, Ukrainian Defence Minister Oleksii Reznikov, to understand Ukraine's most pressing defence needs. Canada will continue to stand with Ukraine, in the short and long term," said Anand.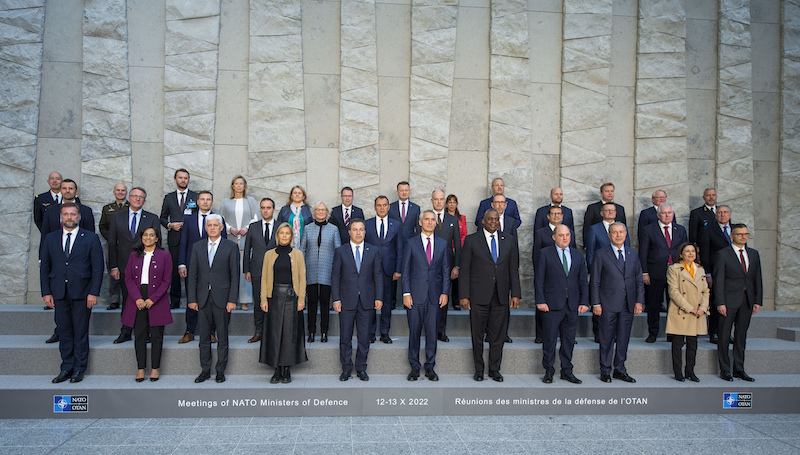 Breakdown of Aid
According to the Department of National Defence (DND), the new military aid package will be broken down as follows:

$15.2 million in military equipment will be allocated from the Canadian Armed Forces (CAF) inventory, including 155mm NATO-standard artillery rounds, fuses, and charge bags compatible with M777 howitzer artillery guns;
additional specialized drone cameras with a value of $15.3 million;
approximately $2 million to provide satellite communications services to Ukraine's government and non-government partners, including critical infrastructure, through a joint project between
the DND/CAF, Communications Security Establishment, and Telesat; and
400,000 pieces of winter clothing for a total of $15 million. Winter equipment includes jackets, pants, boots, gloves, and parkas sourced from Canadian companies. An additional 100,000 will come from CAF inventory.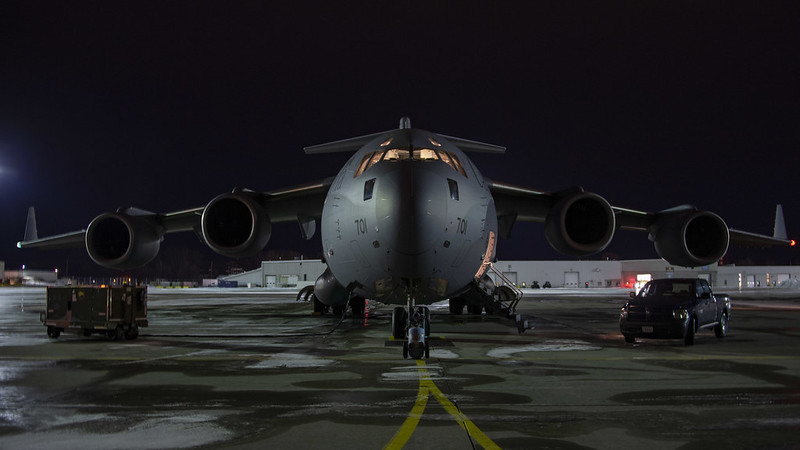 Months of Continued Support
Since Russia first attacked Ukraine earlier this year, Canada has supported and aided the Eastern European country through equipment and training. In August, Operation UNIFIER was restarted with CAF soldiers training Ukrainian Forces in the United Kingdom. Up to 225 CAF personnel have deployed in support of this mission, with nearly 5,000 Ukrainians trained since August.
Canada's military aid to Ukraine in the last few months, overall, includes:
Deployment of up to 40 combat engineers to train Ukrainian sappers on engineer reconnaissance, the use of explosives for demolition work, and de-mining;
Training Ukrainian personnel in the use of M777 howitzers in a third country.
Royal Canadian Armed Forces
Transporting Ukraine-bound military aid donated by Canada, Allies, and partners. This includes the expansion of the RCAF hub in Prestwick, Scotland.
Ongoing cybersecurity support.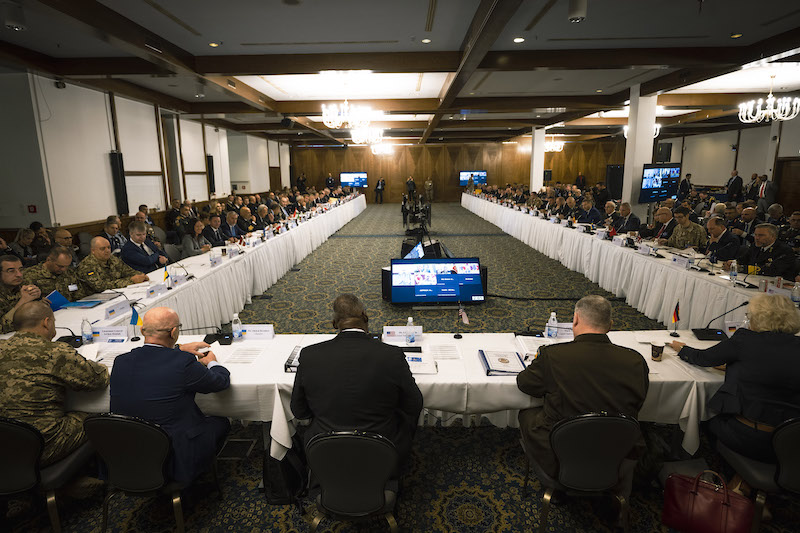 Ukraine Defense Contact Group
The Ukraine Defense Contact Group is a United States-led forum that brings together ministers of defence from 40 allying countries to discuss the evolving situation in Ukraine. The group was convened in April in Ramstein, Germany. They have met six times since its inception.
The UDCG not only discusses the situation but coordinates continued support. According to DND, the group was formed "to advance collective support efforts for Ukraine, such as de-conflicting of donations, training on NATO standard military equipment and building Ukraine's defence capabilities."