Why do military families need to stage their homes?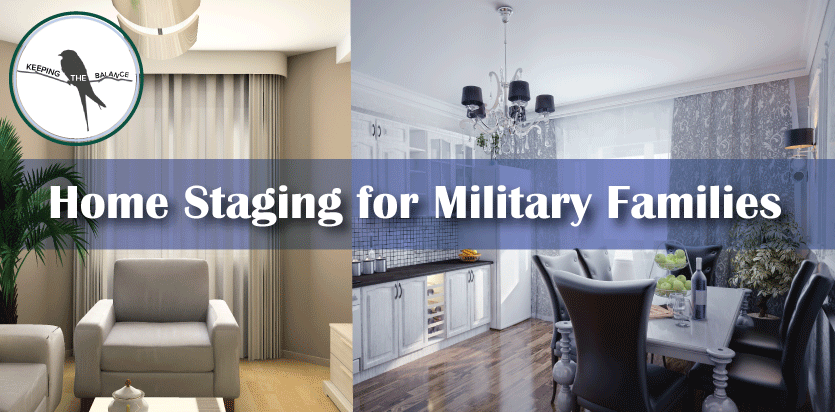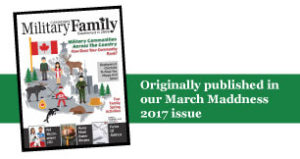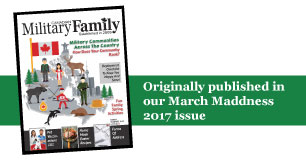 Posting season will soon be upon us, which means military families across the country will be putting their houses up for sale. The current housing market is tough, and there is a lot of competition out there, which is why home staging plays a vital role when trying to sell a house quickly. Although staging your home won't guarantee a sale, it can give you an advantage over the other homes on the market. Ten years ago, staging was unheard of, and the only step involved in selling your home was placing a for-sale sign in front of your property.
Today, there is a lot more preparation that goes into getting a house ready for the market, so what has changed? With the advent of the Internet, magazines and T.V shows targeting home décor, buyers have much higher expectations in regards to the appearance of a home and with so many houses on the market, they have the luxury of being picky.
The difference between staging and decorating a home
Decorating and home staging are two completely different things. Decorating refers to your personal tastes, which means if you love purple and leopard print, then you can go ahead and use them, since this is a reflection of your personality. Home staging, on the other hand, translates into neutralizing the space as much as possible, so it becomes appealing to the largest number of buyers. In other words, you might like bright yellow walls, but you are then limiting your home to buyers who also like yellow walls. You might be thinking "it's just paint, and they can just paint over it," but most buyers prefer having a turnkey home, so they can just move in and enjoy the house immediately.
Painting for buyers is a negative selling point because it is extra work for them. People in general have a hard time visualizing a space, so you need to help the buyer see themselves in your home. By making your house a more neutral space, you will attract a larger number of potential buyers, which could lead to a sale.
Benefits of home staging
Staging your home might increase its sale price, and although that is not always the case, staging your home will definitely bring in more foot traffic. When a home is well presented, the pictures of the property also look great. Since buyers sort through listings on the Internet to determine their "must-see list," the pictures from a staged home will catch the eye of potential buyers, and that is how they will decide which property to visit over another. Often agents will present staged homes as turnkey or move-in ready, and buyers view staged homes as "well-maintained," which leads to fewer concessions when it comes to negotiations. Again, the objective is to be appealing to the largest number of buyers, so your home receives more foot traffic, thus greater potential for an offer.
Home staging can be counterintuitive
Most people view staging as counterintuitive because they are leaving their home, so why would they invest time and money into something they are trying to sell. Although home staging does require time (and some money, though it does not have to cost a lot), it is definitely worth it since your home is your largest investment. Selling your home can be an opportunity to make money, but it can also be a risk if you sell lower than what you paid. Therefore, taking the time and presenting your most valuable asset in its best light can only increase your chances of making some extra money or at least making a quick sale, because nothing is worse than having two mortgages.
You can get help
Staging your home yourself can be hard because it is difficult to be objective in our own space. We all love our décor since it is to our own personal taste, but sometimes it is best to get an objective opinion of what we need to change in order to make our space more neutral. Many real estate agents offer complimentary home staging services when you list with them. If your agent does not offer the service, you can still get help. Did you know that Brookfield covers home staging from the personalized benefit envelope under policy 8.2.11, which includes a professional home staging consultation fee? So do not leave the sale of your largest investment up to chance. Get the most for your property and ensure a fast sale by staging your home.