Organize Your Family with a Command Centre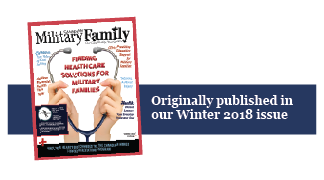 Family life can be hectic, and it is easy to lose track of everything when we feel rushed. A solution to help you stay organized is a Family Command Centre. In addition to better organization, a command centre assists in containing clutter in one centralized area and allows to clear up other areas. If you are like me, you have lost part of your kitchen counters or drawer space to everyday clutter! 
Now you can reclaim your lost space by organizing your clutter in a way to fit your family's needs. Although a command centre is essentially a well-thought-out storage space, it should not compromise the style of your home, or your wallet.  
Pick a location
We all have a drop zone in our house where things just get dropped and left. The drop zone might be your mudroom, entryway, or kitchen. If your command centre is not located in the drop zone area, it won't work. Therefore, the command centre should be installed in the drop zone to ensure that the clutter gets organized and stored as soon as it comes into the house. 
Take Inventory
Before going out shopping for your centre, take an inventory of what type of things that tend to cumulate or clutter your space. Obviously, you are going to require different types of storage solutions if you have sunglasses, keys, letters or backpacks accumulating there. Observe the clutter trend for a full week to really understand the type and the number of items that cumulate. After keeping track for a week, you will have a better understanding of what you need to buy. 
Storage Ideas
Knowing the type of clutter you have enables you to select the storage solution that is right for you. Here are some suggestions for popular items found in command centres:
Calendar: to keep track of ongoing events. It can be paper, dry erase, or even chalkboard. If you use dry erase, do not forget to purchase colourful dry erase markers, too!
Clipboard or Corkboard: gives you the ability to clip current documents up, such as important papers which need immediate attention, or your kids' current works of art! Get fun and colourful pushpins for the corkboard to add some personality. 
Magnetic Chalkboard or Whiteboard: for daily updates and messages. Having a board readily available to everyone makes communication easier.

Wall file organizer and file folders: for all the loose paper that collects, such as coupons, receipts, letters, etc. Create the categories according to your needs, and you have an easy system to organize all that paper. 
Hooks: they are great in the hallway or mudroom for coats, keys, and backpacks. They help to keep items off the floor and all in one place. 
Baskets: either large ones on the floor for big items such as shoes or toys, or smaller ones that can be hung on the wall for objects that do not fit in folders, like sunglasses or pens. 
Clock: great tool for the whole family for keeping track of time and staying organized.
Table or bench: If you have extra space in the hallway/mudroom you can place a bench under your command centre. This enables your family to sit down to put on or take off their shoes or boots and allows space to tuck baskets under it as well. 
Personalize it: do not forget to add your personal touch to your command centre. This is not an office, it's a family centre home! Therefore, the centre should be a be a mix of functionality, organization, and style! Add decorative elements to your centre such as art; whether it is your child's creation or store-bought, it will add personality. Since it is a tool for your family, why not add some family pictures? Pick colourful office accessories or stick with a monochromatic pallet such as all white or black, but think of how all the pieces will fit together when purchasing them. The decorative elements will make the centre visually interesting, and if you enjoy looking at it, you will actually want to use it. 
Plan it
Now that you have your list and understand your everyday needs, it is time to plan how you will set up the space. Measure the wall where you are planning to mount your centre, there is no point in purchasing too many items if they will not fit. After you have selected the storage solutions which fits your family's needs, sketch out a plan of your vision on a piece of paper to see how it will come together. Then the fun part begins….shopping!