Over 400 participate in 2022 Iron Warrior
A few elite men and women of the Canadian Armed Forces (CAF) took their rightful positions at the top as winners at the gruelling but rewarding annual Iron Warrior.
Held on Aug. 26 & 27, the 39th edition of Iron Warrior was held at CFB Petawawa. The competition, designed to mentally and physically challenge its participants, consisted of a marathon and sprint.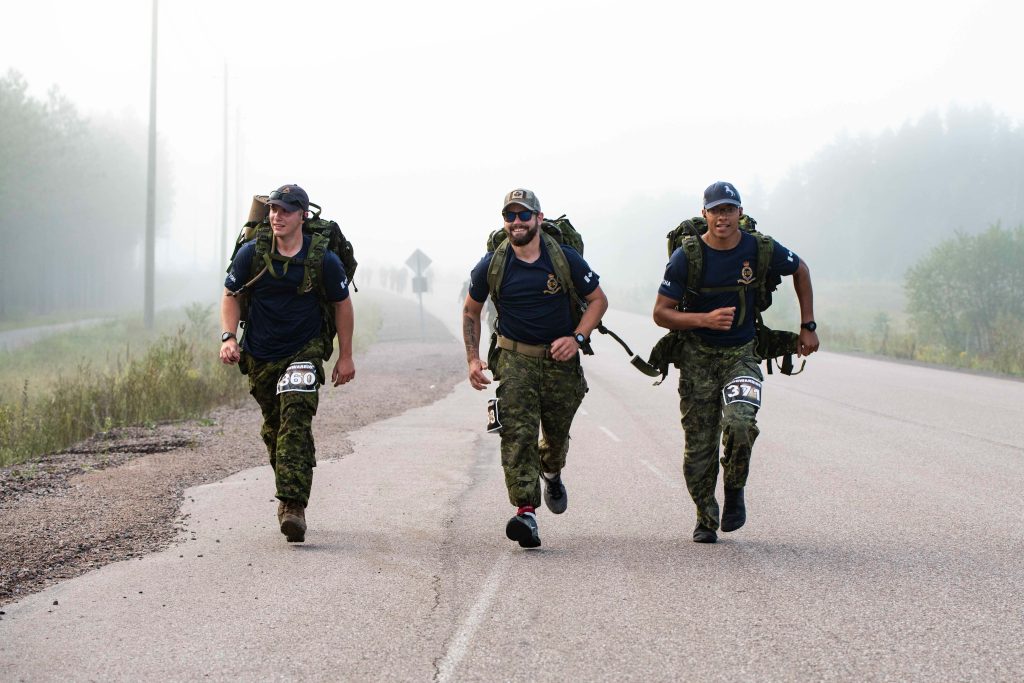 "This is no ordinary competition, and it is always well received within 2 Canadian Mechanized Brigade Group (2 CMBG), 4th Canadian Division Support Base Petawawa, lodger units, as well as with some of the local Reserve units. This unique event allows members of the Defence Team to challenge themselves physically and mentally," said Capt Brigitte Van Hende, Public Affairs Officer with Garrison Petawawa.
The 39th edition of Iron Warrior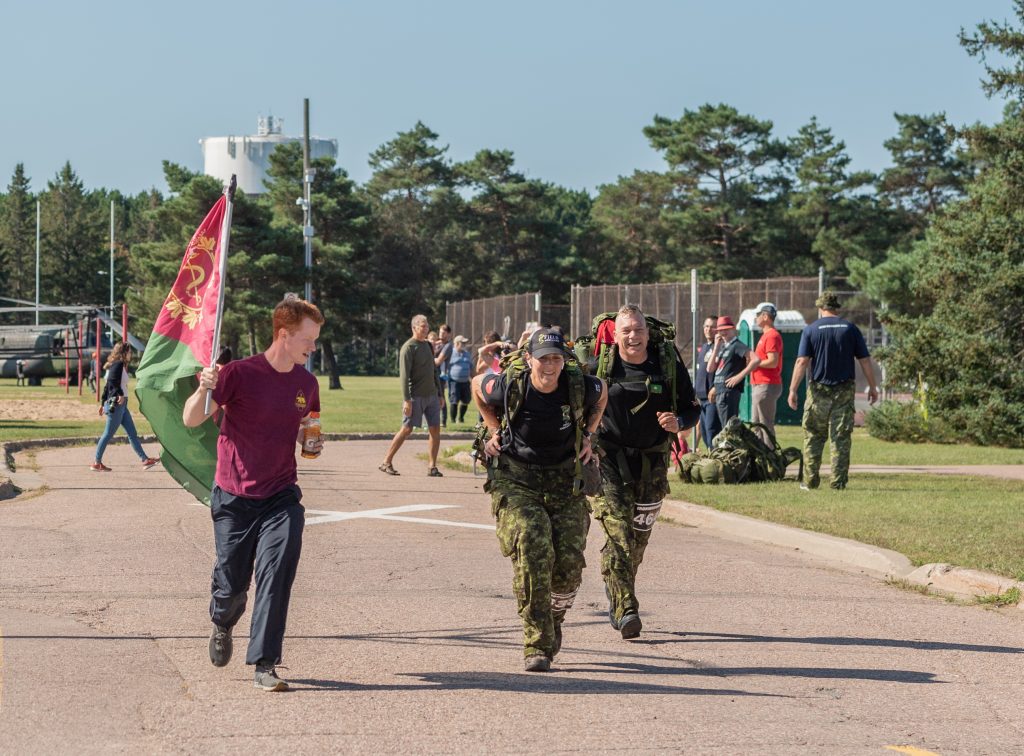 On the first day of Iron Warrior, participants tested their mettle with the marathon portion of the competition. The marathon consisted of an initial ruck march of 24.92km, followed by a 2.6km portage, a canoe journey of 8.2km, and a final 6.28km ruck march to the finish line for a total of 42km.
The sprint portion was held on Aug. 27 and consisted of a 9.02km ruck march, a 1km portage, paddle a canoe for 4.7km, and finally, a 6.28km ruck to cross the finish line after completing a total of 21km.
Garrison Family Day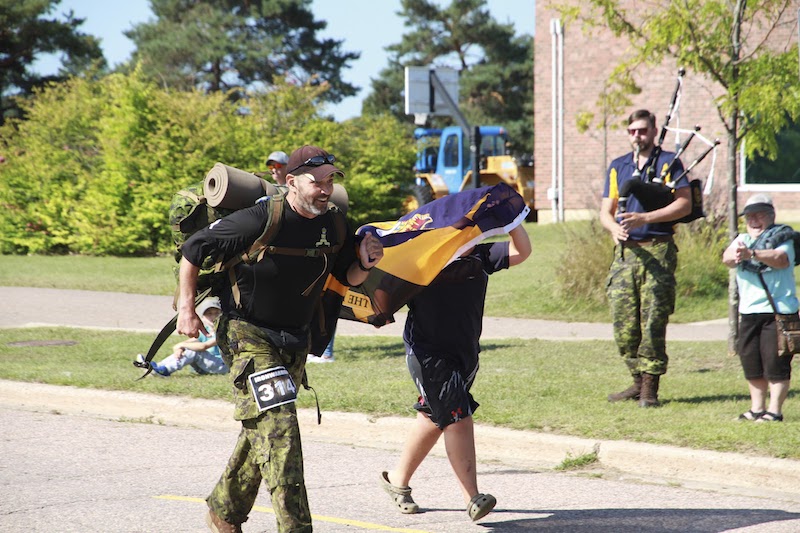 For this year, Iron Warrior was held in conjunction with the Garrison Family Day. The marathon took place on Friday Aug. 26, 2022, with 254 participants. On Family Day, 192 people participated in the sprint competition.
"With this year's event coinciding with Garrison Family Day, many of 2 CMBG's members were excited to take part in Iron Warrior, knowing their families can enjoying the festivities and cheer them on," said Van Hende.
This Year's Winners
The winners in all categories of the Iron Warrior competition are as follows:
Top Marathon Participants
1st Place and Master Male 1st Place: Jesse Knockleby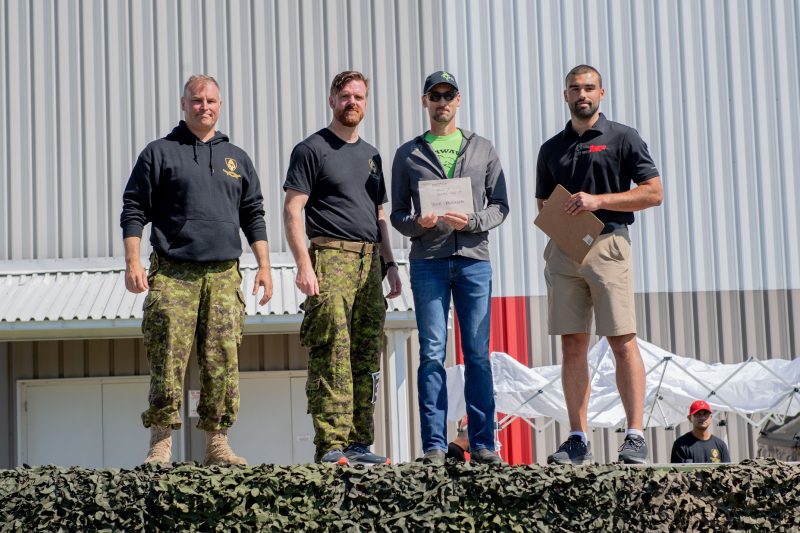 Male 2nd Place: Master Corporal Jude Martin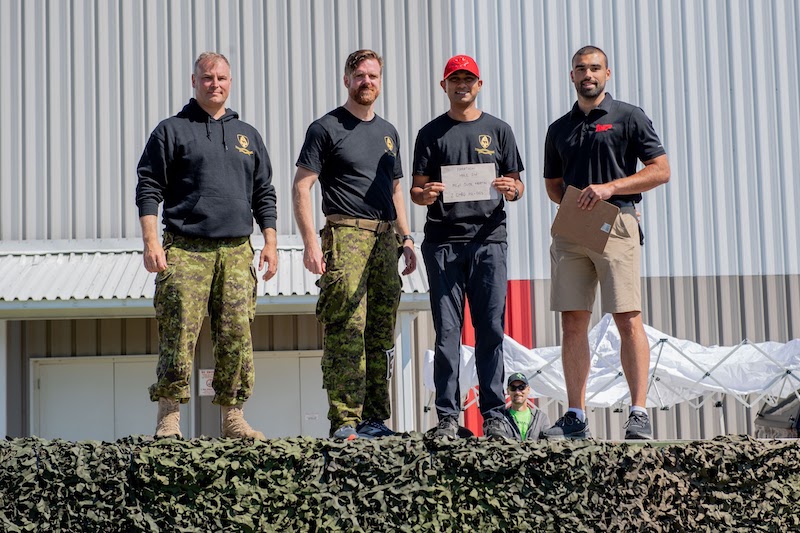 Female 3rd Place: Captain Sarah Dawkins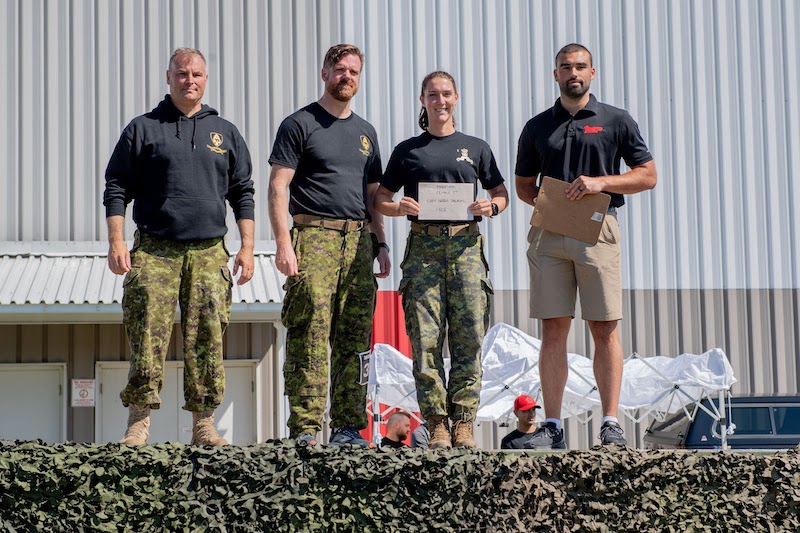 Master Female: Chief Warrant Officer Nicole Barrett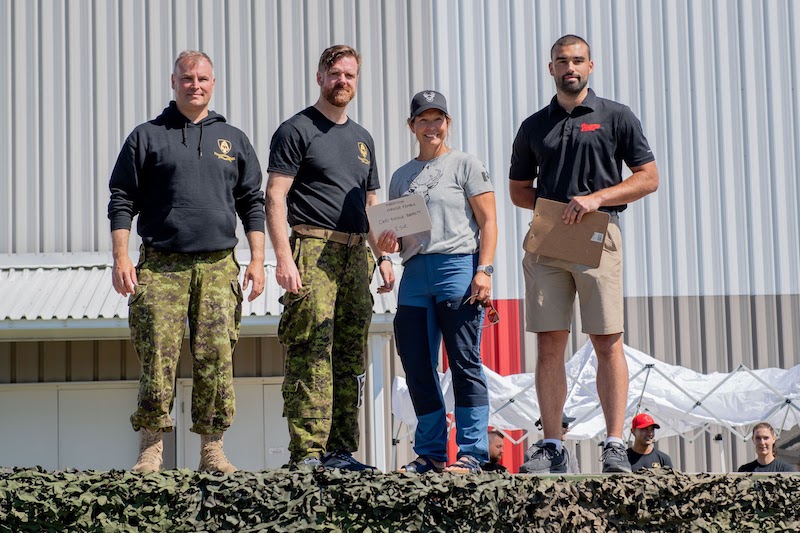 Marathon Major & 1st Place in Marathon Minor3rd Battalion, The RCR 1st Place in the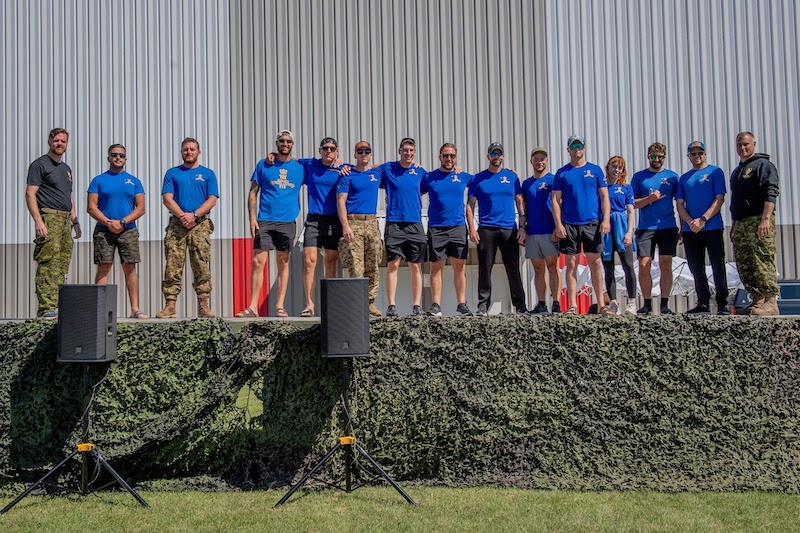 2nd Place in the Marathon Major: The Royal Canadian Dragoon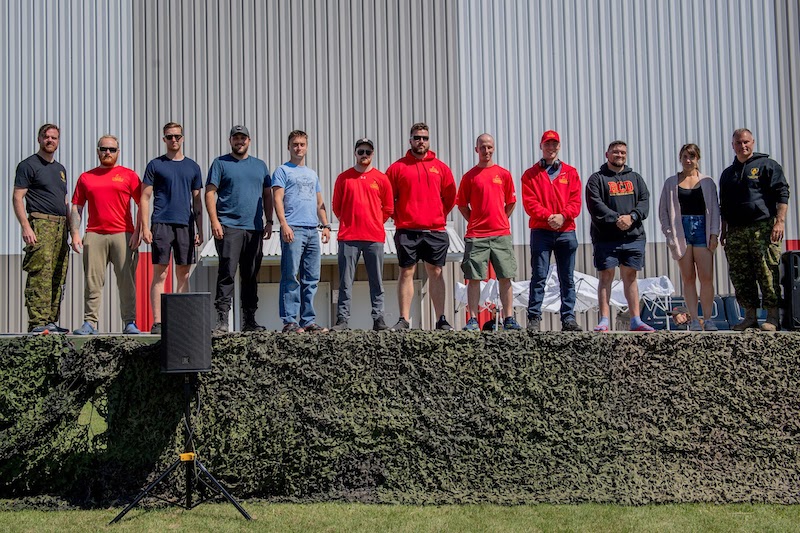 3rd Place in the Marathon Major: 1st Battalion, The Royal Canadian Regiment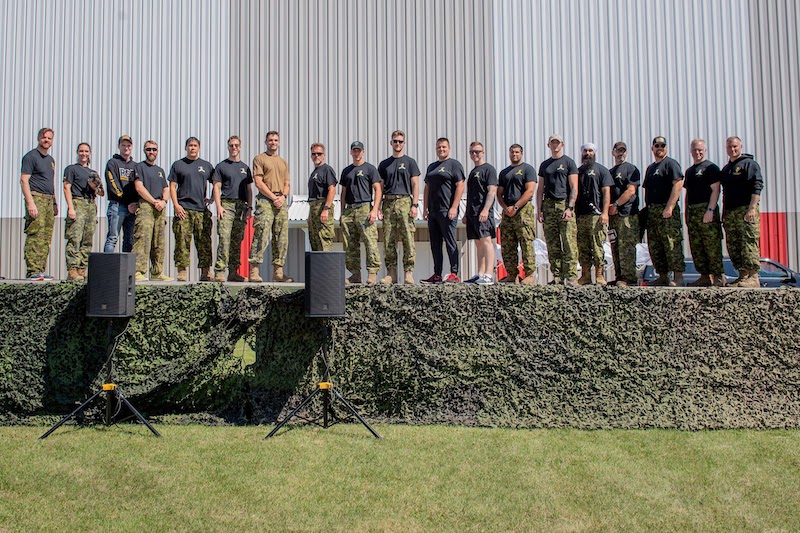 1st Place in the Marathon Minor: 2 CMBG Headquarters and Signals Squadron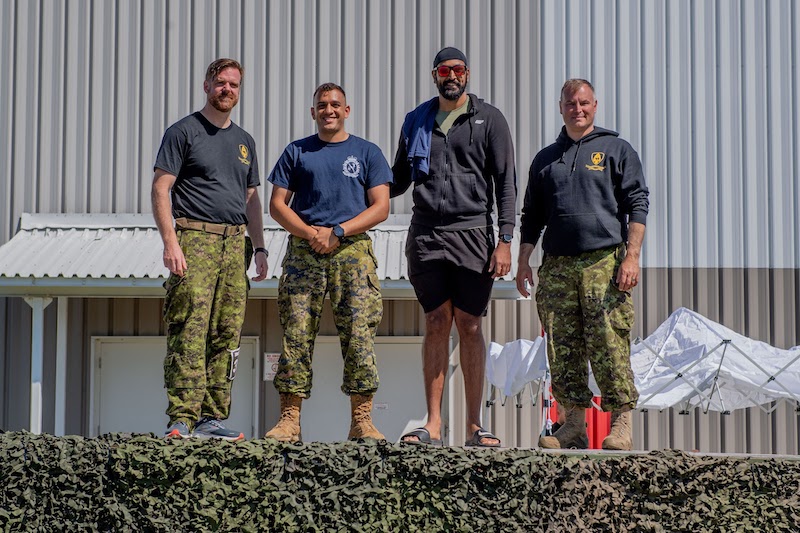 Clydesdale Award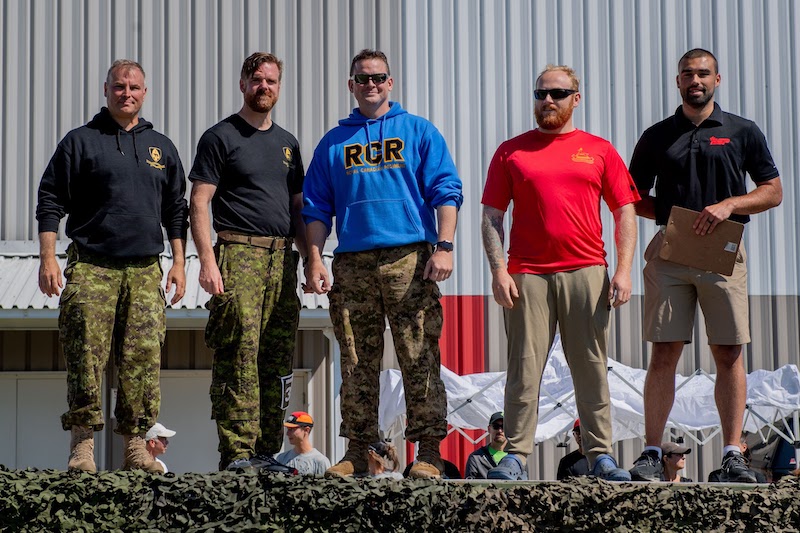 Results Marathon
Top 3 Males:
Jesse Knockleby – 4:41:29
MCpl Jude Martin – 4:46:29
Pte Vergelio Sales – 4:51:19
Male Master:
Jesse Knockleby – 4:41:29
Marathon Top Major Team 
Top team from a Major unit: 3 RCR
Top 3 Females:
MCpl Patricia Koch – 5:13: 18
MCpl Jessika Girard – 5: 57: 24
Capt Sarah Dawkins – 6: 48: 25
Female Master:
CWO Nicole Barrett – 7:19:10
Marathon Top Minor Team 
Top team from a Minor unit: 2 CMBG HQ & Sig Sqn
Top Sprint Participants
Male 1st Place: Captain Alex Thiel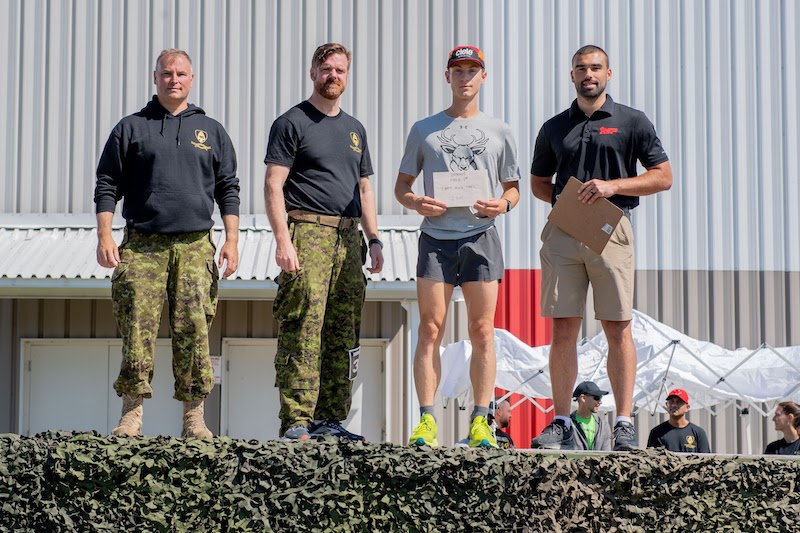 Male 2nd Place & Master Male 1st Place: Master Warrant Officer Sebastien Courville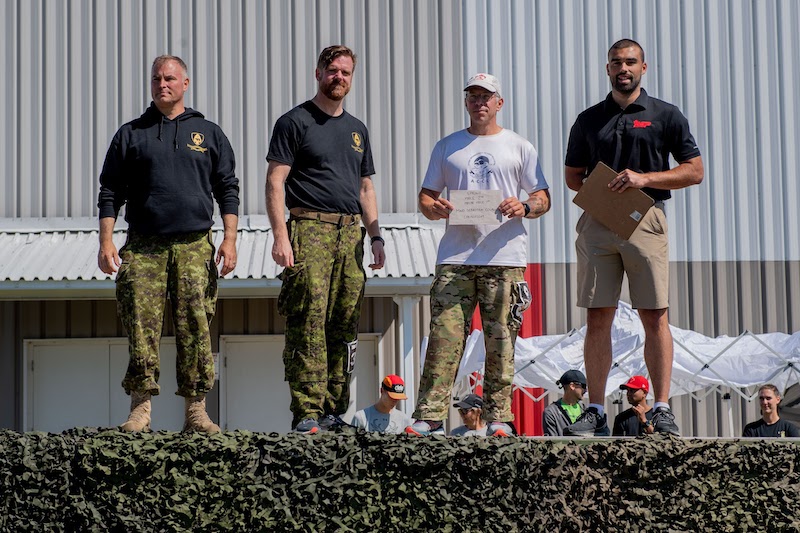 Female 2nd Place: Corporal Shanelle Adam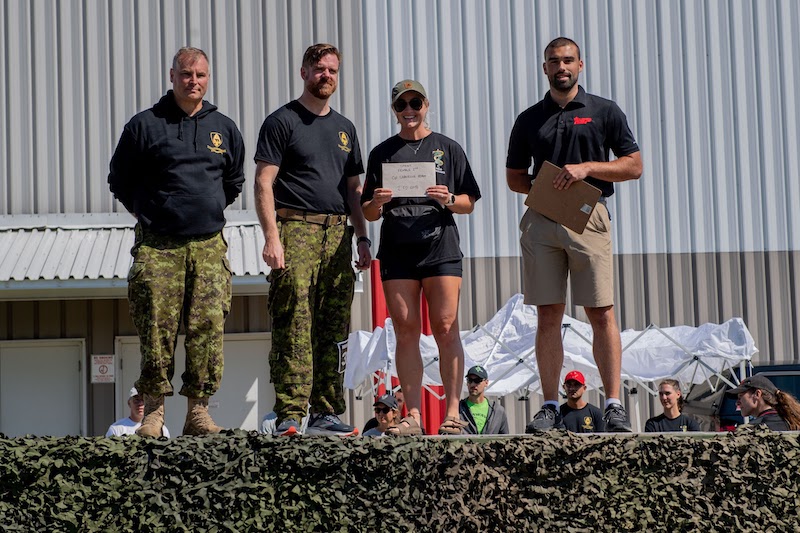 Female 3rd Place: Private Cayla Anderson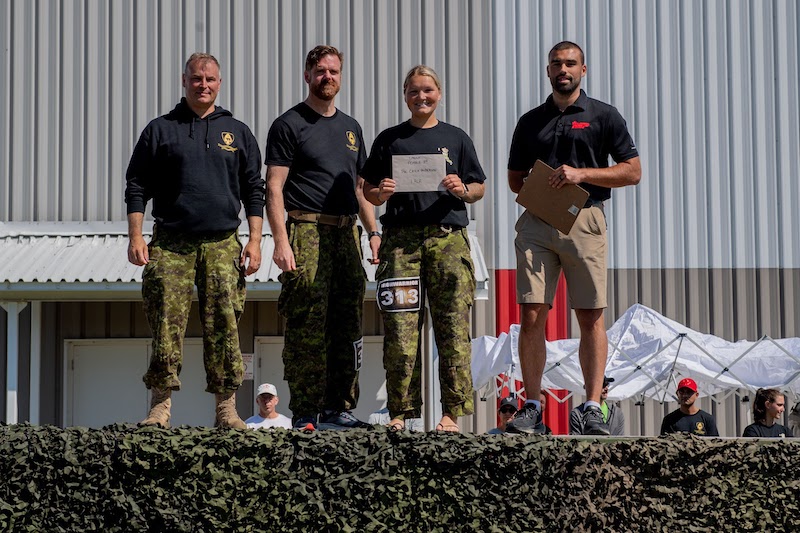 1st Place in the Marathon Minor: 2 CMBG Headquarters and Signals Squadron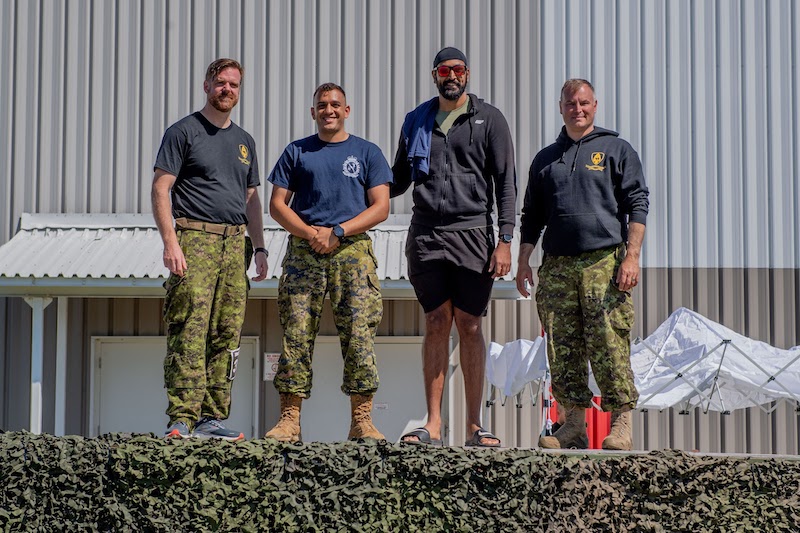 Sprint Major 2nd Place: 2nd Regiment, Royal Canadian Horse Artillery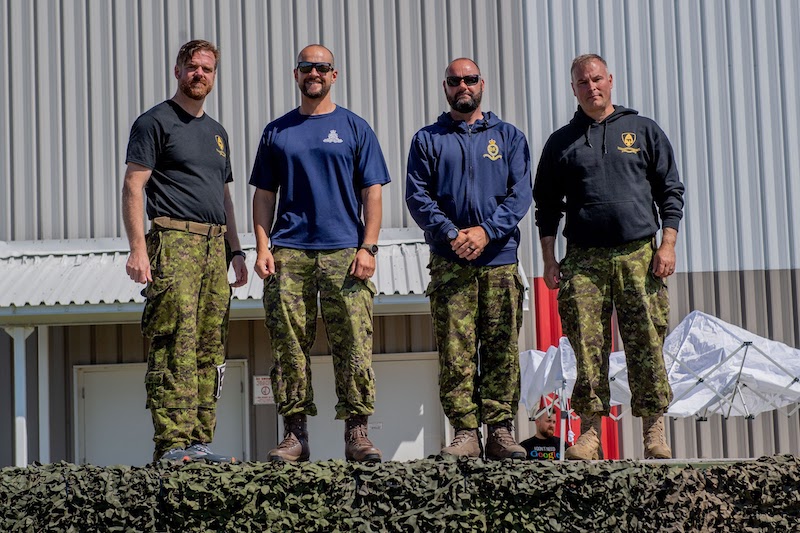 Results Sprint
Top 3 Males:
Capt Alex Thiel – 2:05:36
MWO Sebastien – Courville – 2:06:33
OCdt Konrad Kasztenny – 2:11:14
Male Master:
MWO Sebastien Courville – 2:06:33
Sprint Top Major Team 
Top team from a Major unit: 3 RCR
Top 3 Females:
OCdt Amy Simard – 2:26:28

Cpl Shanelle Adam – 2:32:35

Pte Cayla Anderson – 2:39:57
Female Master:
Helen Abbey – 3:03:04
Sprint Top Minor Team 
Top team from a Minor unit: CANSOFCOM