Operation IMPACT Extended
The Canadian Armed Forces (CAF) operations in the Middle East have been extended for another two years.
On Monday, March 27, 2022, Minister of National Defence, Anita Anand, announced that Canada had extended Operation IMPACT until March 31, 2025.
Launched in 2014, Operation IMPACT began as Canada's contribution to the Global Coalition against Daesh. However, the CAF's role under this operation has evolved into primarily supporting partner militaries in the area to build their capacities.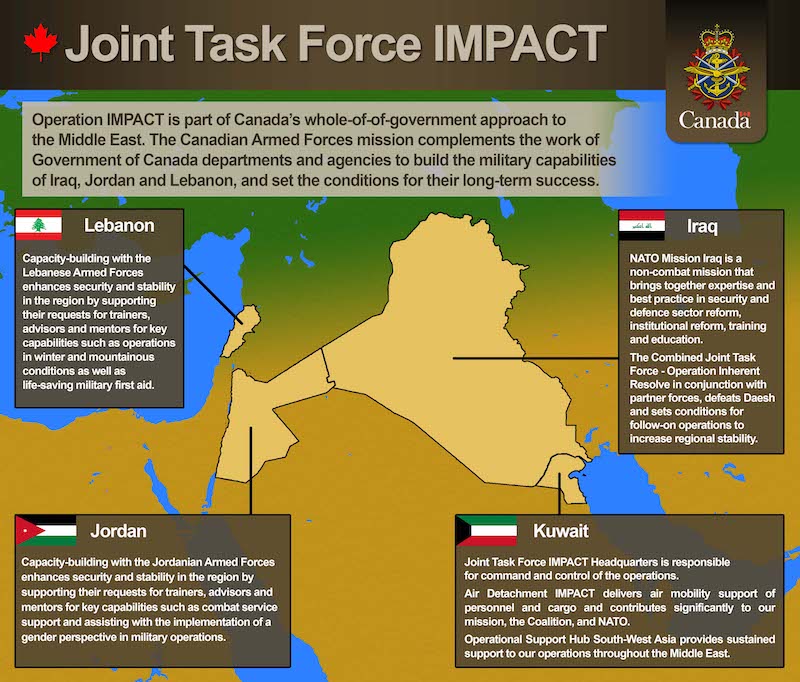 "Our personnel deployed on Operation IMPACT are helping to advance stability and security in the Middle East. When I visited them in December, I saw directly how their presence makes a difference to our partners and Allies. The Canadian Armed Forces contribute to the prosperity of the region and enhance security as well. With today's extension, Canada is again demonstrating its commitment to our regional partners and NATO Allies," said Anita Anand, minister of national defence.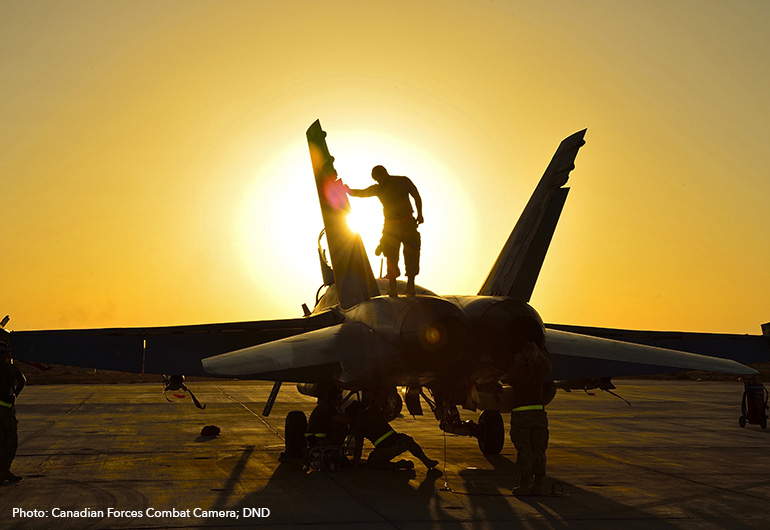 Royal Canadian Air Force ground crew perform post flight checks on a CF-18 fighter jet in Kuwait after a sortie over Iraq during Operation IMPACT on November 3, 2014. Photo: Canadian Forces Combat Camera.
Training Thousands
Under Operation IMPACT, the CAF not only participates in Global Coalition against Daesh but also participates in NATO Mission Iraq and helps build the military capacities of Iraq, Jordan, and Lebanon.
Since 2014, CAF personnel have trained more than 4,500 Iraqi Security Forces members, over 3,400 members of the Lebanese Armed Forces, and 400 members of the Jordanian Armed Forces, according to DND statistics.

Canada plays a train, advise and assist role with Iraqi Security Forces and "deploys personnel to enhance in-theatre tactical transport, including casualty evacuations," according to DND.
CAF contributions also include CC-130J Hercules Tactical Airlift support to move cargo and personnel to critical areas.
The Operations are headquartered in Kuwait.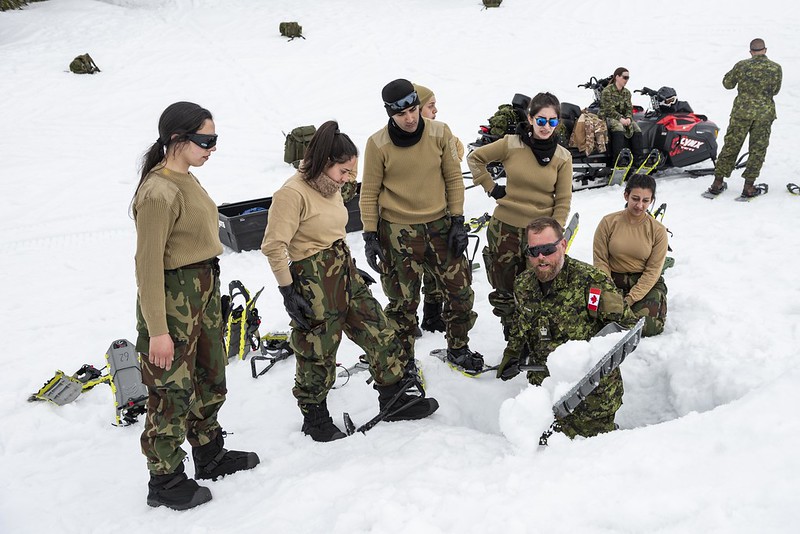 Continuing Presence
With the recently announced extension, Canada will continue to be able to carry out these functions in the Middle East in support of particular regional allies.
The CAF will continue to support Operation Inherent Resolve, the "military line of effort," against Daesh, as well as continue supporting NATO Mission Iraq and capacity building of regional allies.
Airlift support for the Coalition will continue from the Kuwait Operational Support Hub.