Military to Assist Alberta with Wildfires
Members from the 3rd Battalion, Princess Patricia's Canadian Light Infantry (3 PPCLI) and 1 Combat Engineer Regiment (1CER) have immediately deployed to assist the province of Alberta in fighting unprecedented wildfires.
These Canadian Armed Forces (CAF) members will establish bases of operations in the province. Additionally, Army reserve soldiers are also being deployed to Grande Prairie, Fox Creek and Drayton Valley areas, according to a press release by the province of Alberta.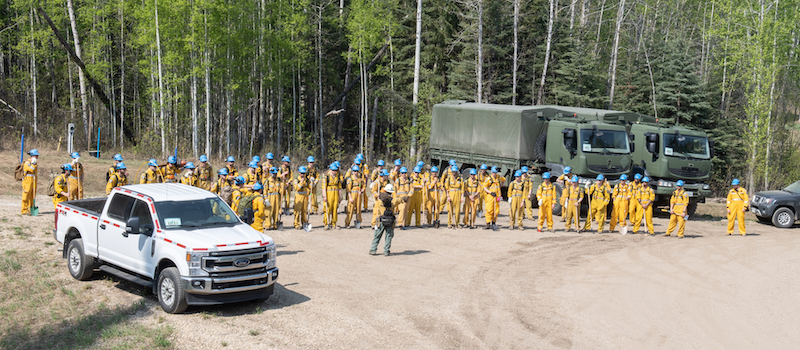 Troops Deployed
In total, some 300 troops are expected to deploy on Operation LENTUS to the affected areas. The call to deploy troops comes just five days after the province declared a state of emergency.
"The capabilities the CAF can bring to support Alberta are firefighting support to aid in mop-up operations and basic firefighting duties. Airlift resources for increased mobility and logistical responsibilities, such as evacuating isolated communities, will also be provided. In addition, engineering support will be provided where required, incorporating heavy equipment resources," writes the province of Alberta.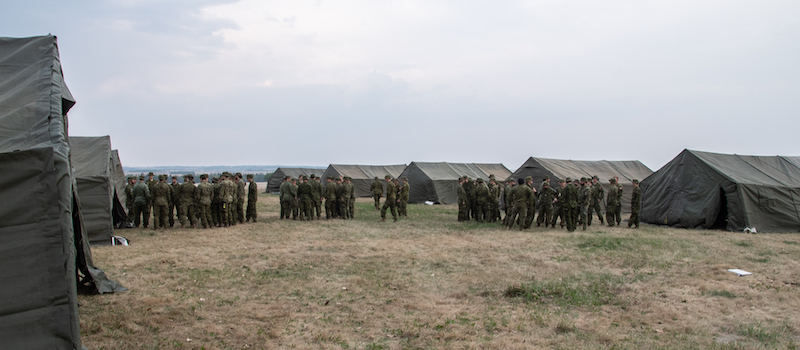 Equipment on the Way
The military's deployment to the affected areas will bring the movement of vehicles and aircraft through the Royal Canadian Air Force's use of fixed-wing aircraft and helicopters.
"This movement and the establishment of these positions will create bases of operations for the forces to conduct fire mitigation efforts under the supervision of Alberta Wildfire personnel," stated the Alberta press release.

The CAF is also working closely with the Alberta Emergency Management Agency. After a thorough reconnaissance, the military will decide where it and its resources are most needed.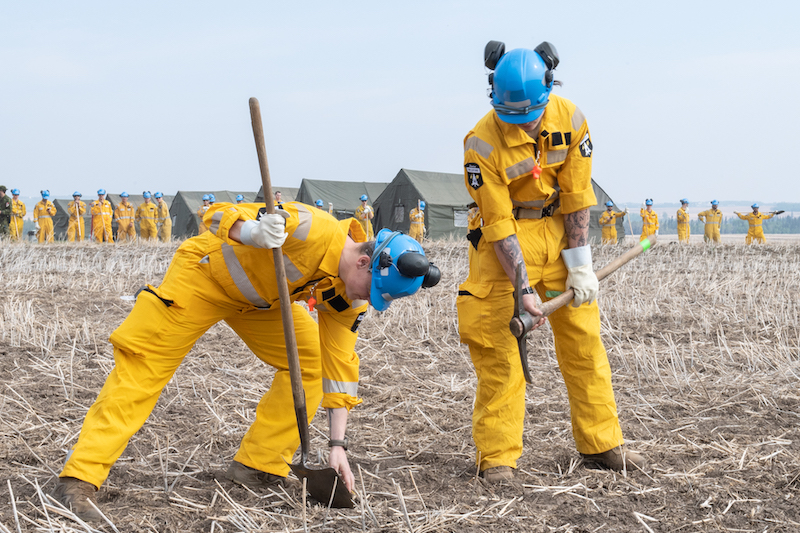 Wildfires Rage On
As of May 11, there were 77 active wildfires, 24 of which have been classified as out of control. As a result, there are currently 16,493 Albertans under evacuation orders.
According to a CTV article from Wednesday, 421 wildfires have burned 410,000 hectares this year, which is double the average area burned in a typical season.
According to the province, Alberta's Emergency Management Cabinet Committee continues to meet regularly to respond to the wildfire situation