HMCS Margaret Brooke and Nunatsiavut Region Participate in Northern Affiliation Ceremony
To celebrate the strengthening of relationships and connections, the Royal Canadian Navy held its second Northern Affiliation ceremony with the Nunatsiavut Region in Hopedale, Labrador.
The ceremony, which was held in September, highlighted the affiliation between the crew and Command team of His Majesty's Canadian Ship Margaret Brooke with Nunatsiavut and the Inuit Nunangat.
"This is an incredible honour for members of the Royal Canadian Navy. An affiliation between HMCS Margaret Brooke and Nunatsiavut grants us the chance to create resilient, long-lasting relationships with the community as well as with its members and leaders. This opportunity will be observed with esteem and respect by the ship's crew and its Command Teams," said Commander Nicole Robichaud, Commanding Officer, HMCS Margaret Brooke.

Time-Honoured Naval Tradition
According to the Canadian Armed Forces (CAF), ship affiliation is a time-honoured naval tradition that remains for the duration of the ship's service life.
"This event marks another important step forward in strengthening Canada'sCanada's relationship with Inuit communities —communities that are central to Canada'sCanada's identity, its security, and its future prosperity. Nunatsiavut partners will assist the Canadian Armed Forces in establishing the north as a cornerstone of domestic operations, and in building a meaningful relationship founded on mutual respect," said Anita Anand, Minister of National Defence.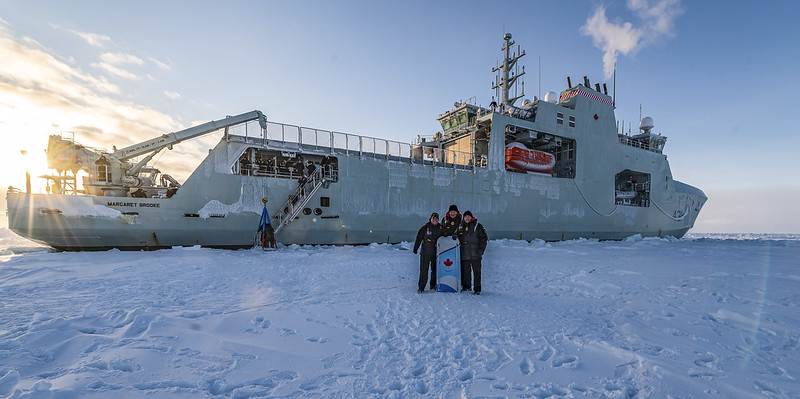 Strengthening Partnerships
According to a Department of National Defence (DND) press release, the RCN will work with the Inuit Nunangat during operations in the region. According to DND, the RCN, specifically the ship's crew, will work to foster a relationship based on understanding and respect by working alongside community members and local leaders and engaging with local schools and youth groups.

The RCN intends to affiliate each of its Arctic and Offshore Patrol Ships (AOPS) with the six Inuit regions of the Inuit Nunangat. There are currently three ships in circulation.
In 2019, HMCS Harry Dewolf was affiliated with the Qikiqtani region of Nunavut. A ceremony next year will also celebrate HMCS Max Bernays's affiliation with the Kitikmeot Region.
Once the remaining ships are delivered to Canada will also extend a hand of partnership to the community members of the Kitikmeot and Kivalliq regions of Nunavut as well as the Inuvialuit and Nunavik regions.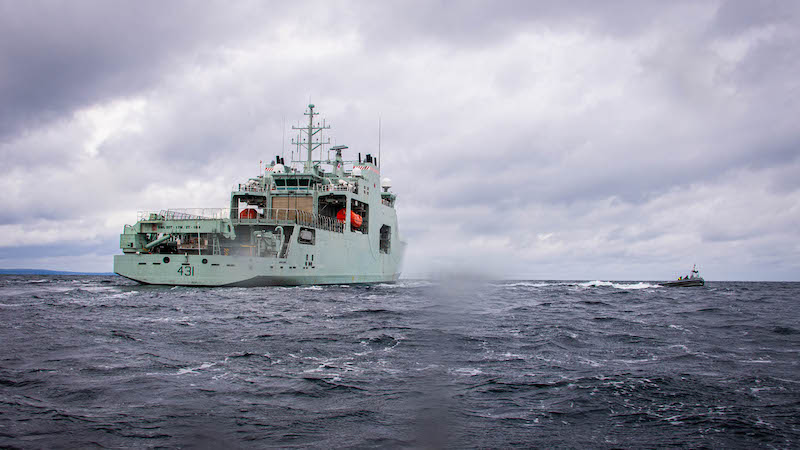 The Inuit communities of Labrador
Labrador is home to five Inuit communities in Nunatsiavut: Nain, Hopedale, Makkovik, Postville, and Rigolet. The Nunatsiavut Regions comprise 45,690 square kilometres of sea.
"We are pleased and honoured to have HMSC Margaret Brooke affiliated with Nunatsiavut, and look forward to seeing this vessel, and other Arctic and Offshore Patrol Ships off our shores and visiting our communities for years to come," said Johannes Lampe, President of Nunatsiavut.