Canada Deploys Medical Trainers Op UNIFIER and Extends Engineer Training
Above image: A soldier from 1 Combat Engineer Regiment describes de-mining techniques to General Wayne Eyre, Chief of the Defence Staff, during a visit to the Engineer Training Element as part of Operation UNIFIER in southwestern Poland, on March 04, 2023. Photo by: Corporal Marco Tijam, Canadian Armed Forces Photo.
Canada deploys medical trainers to Operation UNIFIER and extends engineer training in Poland
Seven Canadian Armed Forces (CAF) members who serve as Medical Technicians and Medical Assistants deployed to Poland this month to train members of the Armed Forces of Ukraine.
Announced by Prime Minister Justin Trudeau and Defence Minister Anita Anand, the deployment will assist Ukrainians in gaining life-saving skills in combat situations.
"Russia's attack on Ukraine is an attack on democracy, freedom, and sovereignty. In the face of this unjust and horrific war, Canada's support for Ukraine is resolute. Through donations of military aid, training of Ukrainian sappers, and now, training of Ukrainians on combat first aid, Canada is equipping the Armed Forces of Ukraine with the skills and equipment that they need to win this war and save lives. We will stand with Ukraine for as long as it takes," stated Minister Anand.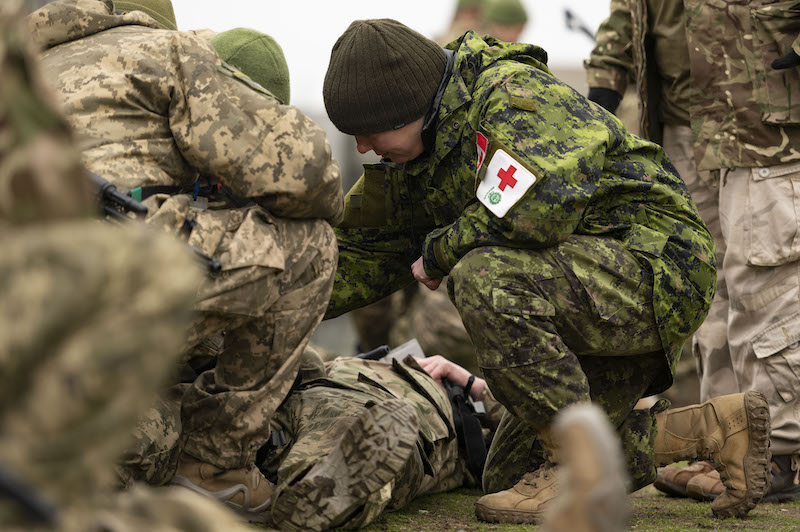 One Month Training
The training began in early March, and, according to the Department of National Defence (DND), each training serial will last one month.
The CAF members, from Canadian Forces Health Services, come from various places across the country.
While in Poland, these members will complement the Polish-led training focusing on advanced tactical medical skills and combat survivability.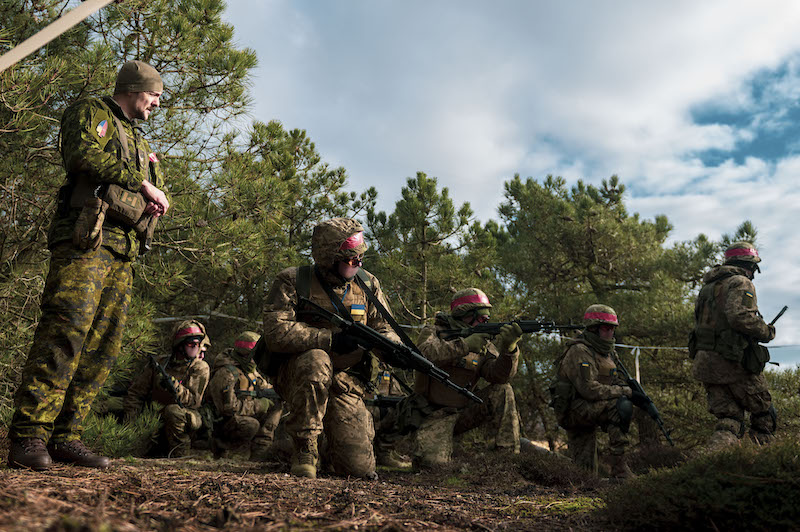 Extending Operation UNIFIER
Canada also recently announced that it is extending its efforts to train Ukrainian sappers in Poland under Operation UNIFIER until October of this year.
The training initially began in the fall of 2022, with 45 CAF members training Ukrainian combat engineers with skills such as engineering reconnaissance and the use of explosives for demolition and demining.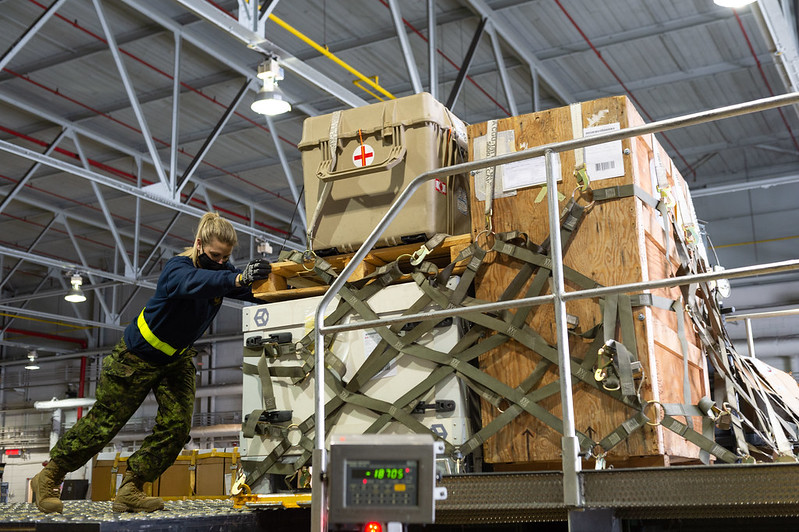 Supporting Ukraine One Year
Over the 13 months that Ukraine and Russia have been embroiled in war, Canada has committed to monetary and military assistance to Ukraine.
According to DND, since February 2022, Canada has committed more than $1 billion in military assistance that includes:
8 Leopard 2 main battle tanks,
1 armoured recovery vehicle,
200+ armoured vehicles,
a National Advanced Surface-to-Air Missile System (NASAMS) with associated munitions,
39 armoured combat support vehicles,
anti-tank weapons,
small arms,
M777 howitzers and associated ammunition,
high-resolution drone cameras,
winter clothing, and more.
Canada's military support of Ukraine dates back to 2015. Since then, the CAF has trained over 35,000 members of Ukraine's security forces as part of Operation UNIFIER.
The CAF has also been delivering aid to Ukraine on behalf of partner nations. They have transported more than seven million pounds of military donations to date.