CAF Personnel to deploy to Newfoundland
Two hundred Canadian Armed Forces members have been called to Newfoundland and Labrador to offer support to residents following the record-breaking snowstorm over the weekend.
"That could surge up to anywhere between 250 to 300 by tomorrow," said Defence Minister Harjit Sajjan, from the federal cabinet retreat in Winnipeg.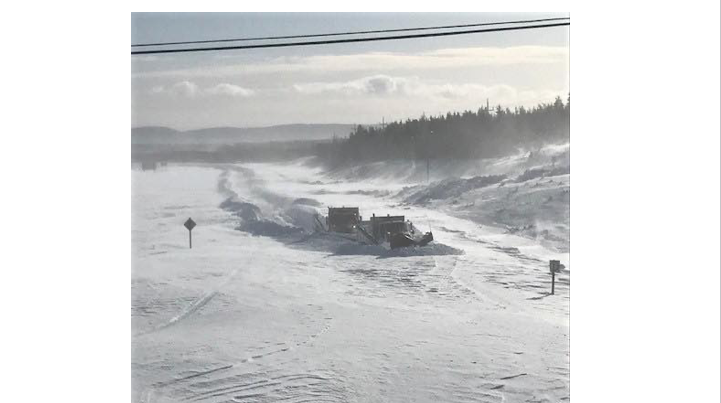 In an email from the Media Liaisons Office, Andrée-Anne Poulin, public relations officer said, "Last night, the CAF has commenced planning and begun activating forces. This initial planning work is essential to a coordinated federal response. It ensures that the CAF deploy with the right assets to the right locations. While this process takes a little time, it is critical to ensure we are in a position to provide the most effective support possible."
The deployment of personnel on Operation LENTUS 20-01, will rely heavily on Reserve Force personnel who reside in the communities hit the hardest.
Elements of Joint Task Force Atlantic's Immediate Response Unit, based out of Gagetown New Brunswick and Royal Canadian Air Force assets throughout Canada will also offer support to this situation.
Along with the troops, Sajjan said two helicopters, one of which is a CH-149 Cormorant, along with other aircraft have been called in.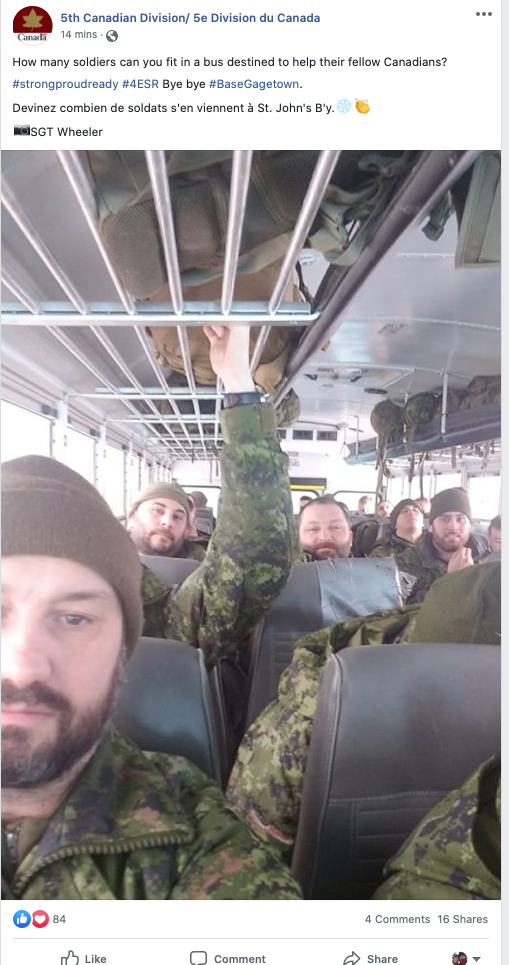 The expected tasks for the CAF members will include assisting with snow removal, providing required transportation, and checking on residents.

"As we work closely with federal and provincial levels of government, we are taking steps to pre-position military aircraft, equipment, and personnel so that work can begin in the affected communities as soon as possible," said Poulin in an email.
St. John's said its state of emergency would remain in place Monday, with the exception of private snow removal contractors, gas stations, and pharmacies for emergency medication needs.
It is uncertain how long Canadian Armed Forces personnel will be deployed on Op LENTUS.
"There is progress, I want to take the opportunity to thank the incredible volunteers and the incredible first responders who are on the ground," says Seamus O'Regan, minister of natural resources, and Member of Parliament for St. John's South – Mount Peral area.
Above Image: Bob Noseworthy in Mt. Pearl, NL. They got 93 cm of snow.