Canadian Government launching First-Time Home Buyer Incentive 
Beginning this September, Canada's middle class will be one step closer to purchasing their first home through the government's new First-Time Home Buyer Incentive. 
Initially outlined in the 2019 budget, the federal government finally revealed details about its First-Time Home Buyer Incentive. 
The incentive reduces monthly mortgage payments without increasing the amount of the downpayment by providing an interest-free loan for up to five per cent of the purchase price of an existing home and up to ten per cent of the cost of a new home to some first-time buyers. 
To qualify, the annual household income of the family must be $120,000 or lower.
"Through the National Housing Strategy, more middle-class Canadians – and people working hard to join it – will find safe, accessible, and affordable homes. Our proposed measures will reduce the monthly mortgage for your first home by up to $286. This will mean more money in the pockets of Canadians and will help up to an estimated 100,000 families across Canada," Jean-Yves Duclos, minister of families, children and social development and minister responsible for Canada Mortgage and Housing Corporation
The loan can be paid back at any time without penalty but must be paid after 25 years or if the property is sold. 
The government will share in the changes in the value of the property. For example, if the value increases, then the government will get a share, but if the value of the property decreases, then the government will take responsibility for a part of the loss.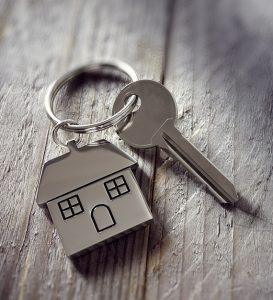 This incentive is coupled with other initiatives the government has taken to make it easier for Canadian families to purchase their own home, including the increase of the RRSP withdrawal limit from $25,000 to $35,000. 

Also, this year's budget calls for a Shared Equity Mortgage Provider Fund which is "a five-year, $100-million lending fund to assist providers of shared equity mortgages to help eligible Canadians achieve affordable homeownership." 
This fund will be launched on July 31.
"The First Time Home-Buyer Incentive is designed to benefit those who need more assistance with housing costs, middle-class Canadians. 
"Thanks to mortgage payments that are more affordable, many families will have hundreds of dollars more each month in their pockets – money to spend on things like healthy food, sports activities for their kids, or even save for the future," said Bill Morneau, minister of finance. 
The government has allocated $1.25 billion over the next three years for this program.