Resume Writing Case Study: Victor Frankenstein
We all have challenges in our career history – some more than others. Perhaps you changed focus often. Did you quit school, or get fired from a job? Maybe you spent extensive time travelling or working on a project that just didn't turn out as you expected?
Never fear. These missteps might make your job search more difficult, but don't let this scare you away.
A resume is a marketing document. It is designed to sell your top qualifications to a potential employer. It is not intended to be a full history of all you have done or accomplished. Focus on the positive.
If you left university before graduation, include the years you did study and carefully word the entry so you are not claiming to have earned a degree. Write "Chemistry studies" vs. "Bachelor of Science in Chemistry" for example.
Your career history may be full of gaps, but there is no rule stating your "experience" is only comprised of paid jobs. Perhaps you are independently wealthy and dedicated years of your life to a particular project? Describe this in the same format as other jobs, to fill the gap. Also, don't be afraid to admit when you have taken time off work due to illness or childrearing. Don't provide excessive personal detail, but include a line or two to explain your absence rather than letting a hiring manager wonder what you were up to.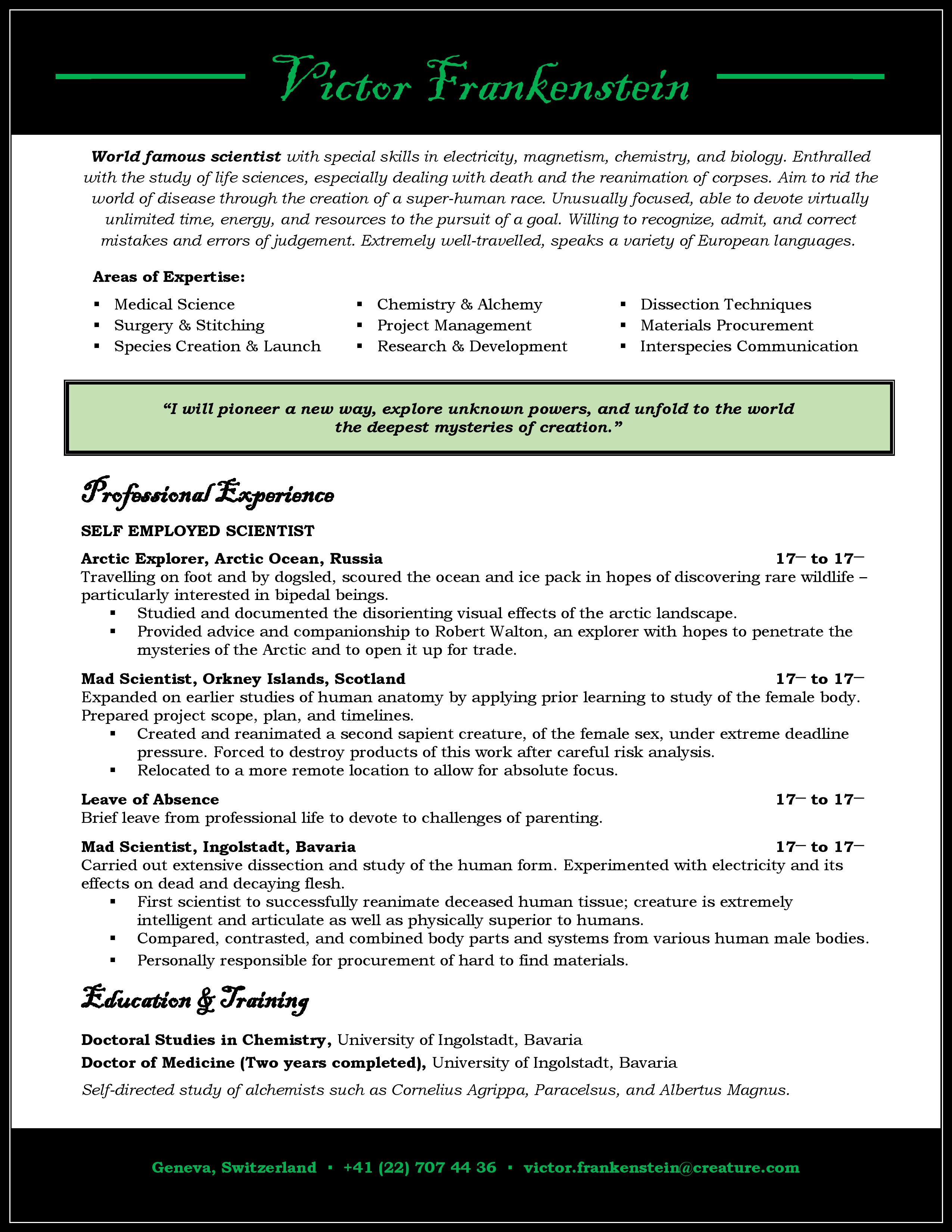 Pull together your experience and training with a well-written opening paragraph that summarizes your experience, accomplishments, and soft skills that may be difficult to describe elsewhere. You may also include overall career or job goals. This gives the reader all the most relevant information right away, enticing them to read further.
Don't be afraid to add a touch of colour or design to the document, but don't overdo it. Limit yourself to two fonts, and ensure they are readable. Similarly, adding one colour as an accent only can make headings pop, whereas multiple colours are overwhelming.
And always remember that less is more. Your resume is designed to get you the interview, not the job. Say only enough to demonstrate your qualifications and pique interest. You can provide more detail when asked in an interview situation.