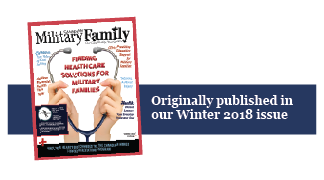 Here are some great recipes to not only keep you strong on your New Year's health resolutions but also serve as great comfort food in the cold winter months.
Carrot Ginger Soup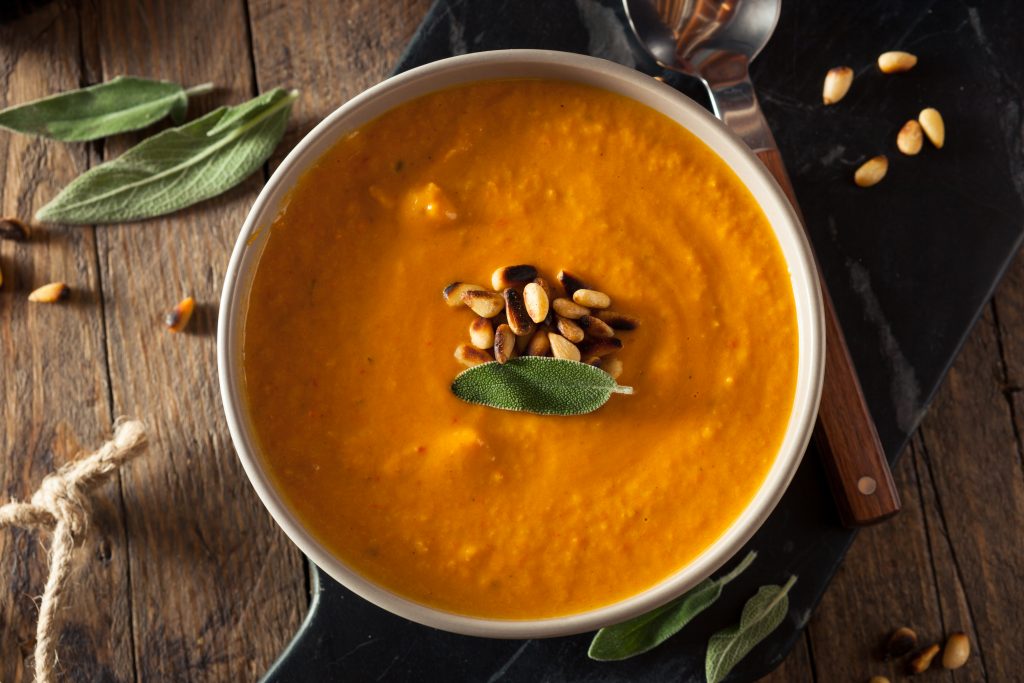 Ingredients 
1 tablespoon olive oil
1 medium yellow onion, diced
1 clove of garlic, minced
3 tablespoons of fresh ginger, chopped
1 lb of carrots, peeled and diced
4 cups of chicken or vegetable stock 
Salt and pepper to taste
1 can of coconut milk (if desired) 
Directions:
1. In a soup pot, sauté the onions and garlic in the olive oil on medium heat. Cook for 3 minutes, or until the onions are translucent. 
2. Add the ginger and cook for 1 minute. Add the carrots and stock. Bring to a boil.
3. Reduce heat to a simmer, and cook until carrots are tender. Remove from heat and adjust seasoning. 
4. Use an immersion blender (hand blender) to puree soup until smooth. Add coconut milk for a creamier texture.
Pan Seared Salmon with Blistered Cherry Tomatoes and Wilted Spinach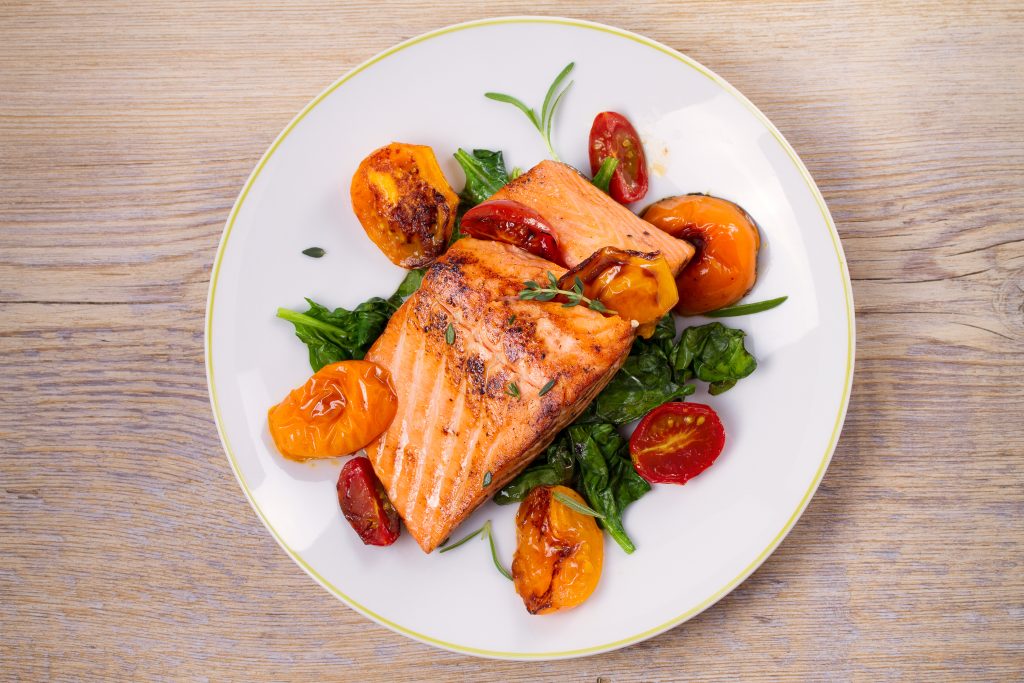 Ingredients
2 (6-oz) salmon fillets 
2 tablespoons olive oil
1 pint cherry tomatoes
1 lemon, zested and juiced

2 handfuls of spinach
2 cups of cooked quinoa 
Salt and pepper to taste
Directions:
1. Bring the salmon fillets to room temperature while cooking the quinoa. 
2. Bring a cast iron pan to medium heat on the stove top. Season the salmon with salt, pepper, and lemon zest on the flesh side. Add the olive oil to the salmon, skin side down. 
3. Cook the salmon for 4 minutes, flip the salmon and add the tomatoes, cook for another two minutes and then add the spinach and lemon juice. 
4. Cook until your desired degree of doneness, and the spinach is wilted, and tomatoes have blistered and split. 
5. Serve over a bed of quinoa, using the sauce in the bottom of the pan. 
For a meatless substitute use Asparagus instead on Salmon. 
Grilled Peaches with Lemon Honey Ricotta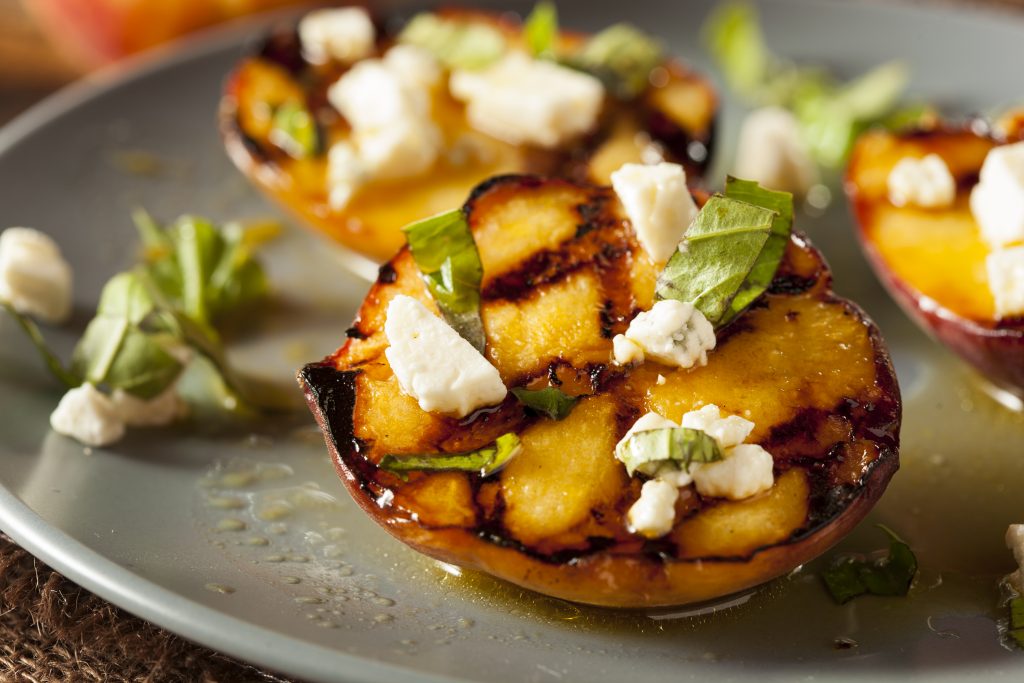 Ingredients 
4 peaches halves, pit removed 
1 tablespoon of butter, melted
Filling ingredients; 
1 cup of ricotta cheese
2 teaspoons of honey 
1 teaspoon of grated lemon zest
Salt and pepper to taste
Directions:
1. Mix the ricotta cheese with the honey and grated lemon zest, season with salt and pepper for the filling, set aside.
2. Heat grill to medium-high, brush peaches with melted butter and place cut side down on the grill. Cook until peaches are soft. 
3. Spoon a generous amount of the filling mixture into the centre of the peaches.