Family Favourite Easter Recipes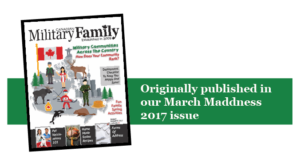 Easter is a deeply sacred holiday for Christians around the world, that brings together families and at the heart of any good family gathering is good food. We've got you covered on some great recipes, and some classics with a twist, to enjoy with your family this Easter.
Sweet and Spicy Glazed Ham
"This is a great twist on the traditional glazed ham. It has a little heat to cut through the sweetness."
Ingredients:
6-8 lbs fully cooked bone in ham roast
1/3 cup packed brown sugar
½ cup maple syrup
½ tsp ground mustard
1/8 tsp ground cinnamon
1/8 tsp ground ginger
1/8 tsp ground clove
1/16 of cayenne pepper
Dash of ground nutmeg
Cook time 1 hour and 30min.
Method;
1. Heat oven to 325 F. Place in foil lined baking dish cut side down.
2. Roast in oven for 1 hour. Meanwhile, mix remaining ingredients in a sauce pot, bring to a low simmer,
set aside to cool.
3. During the last 30min of cooking brush the glaze over the ham. Cook to an internal of 140F. Let rest
for 15min before carving.
Deviled Eggs
Ingredients:
12 eggs
¼ cup mayo
1 tablespoon Dijon mustard
2 medium dill pickles, diced
3 green onions sliced
Salt, Pepper and Paprika
Method:
1. Place eggs in saucepan and cover with cold water. Bring to a boil over high heat.
2. Boil the eggs for 9 mins, remove from heat and cool immediately under cold water. Peel eggs when cold to the touch, and place in the fridge to cool completely.
3. Dice pickles and place in a bowl, slice green onions and place in bowl as well.
4. Cut eggs in half and scoop out the yolk. Place the yolk mayo and Dijon in the bowl with the pickles and green onions.
5. Season with salt and pepper; refill the eggs with a good helping of yolk mixture.
6. Sprinkle the eggs with paprika to garnish.
Vanilla Cupcakes with Decadent Chocolate Frosting
Ingredients:
1 ½ cups all-purpose flour
1 cup sugar
1 ½ teaspoon baking powder
½ teaspoon salt
¼ pound of butter softened
½ cup sourcream
1 large egg plus 2 egg yolks
1 ½ teaspoon vanilla extract
Method:
1. Preheat oven to 350 degrees and adjust rack to the centre
2. Whisk together flour, sugar, baking powder and salt in the bowl of a stand mixer.
3. Add the butter, sour cream, eggs, and vanilla to the dry ingredients while on a medium speed.
4. Scrap down the bowl with a rubber spatula and mix until there are no more flower pockets.
5. Scoop into a lined muffin tin and bake for 20-25min until a tooth pick comes out clean when inserted.

Frosting
Ingredients:
16 ounces bittersweet chocolate, chopped fine
1 ½ cups heavy cream
1/3 cup light corn syrup
1 teaspoon vanilla
Method;
1. Place the chocolate in a heatproof bowl. Bring the cream to a simmer in a saucepan, and pour over chocolate.
2. Add corn syrup and vanilla, whisk until smooth.
3. Refrigerate until spreadable consistency. Spread a generous amount of frost on cupcakes when they
are cool. Enjoy!