Crowd pleasing Holiday Appetizers
With the holiday season approaching, chances are you will be going to at least one-holiday party.  Along with cocktails, appetizers are a must and always appreciated by guests.  If you're planning on hosting one of these parties this holiday season, you might want to try serving appetizers that are not only tasty but healthy too.  Wow your guests when you tell them that these healthy treats are actually good for you!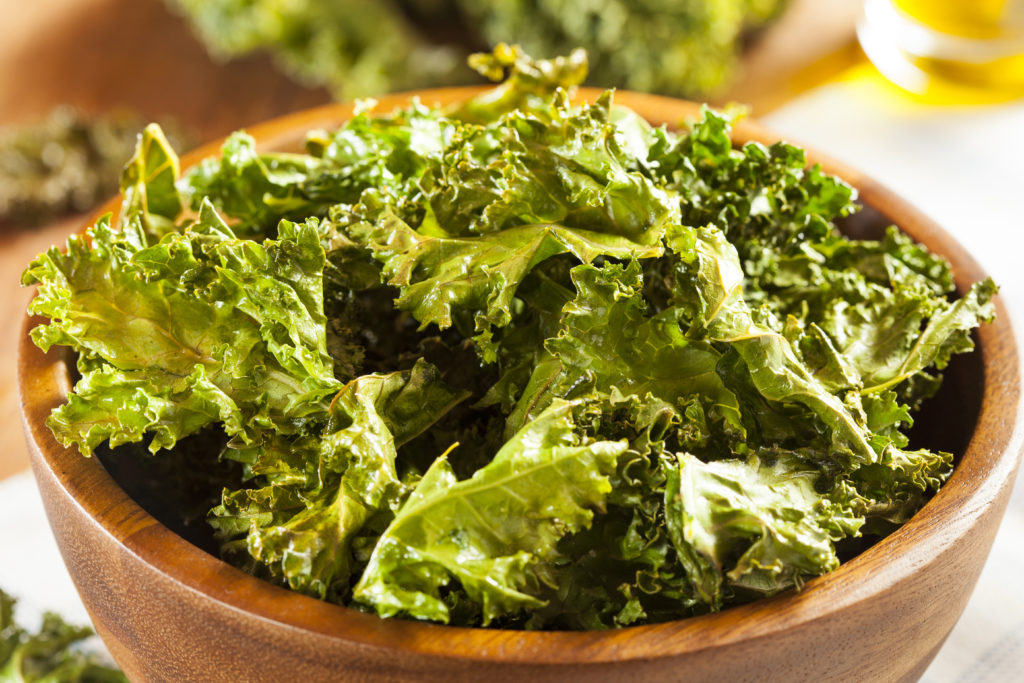 Kale Chips
4 cups kale, washed and cut or ripped into bite-size portions (stems removed)
2 tbsp olive oil
2 garlic cloves, crushed or chopped
Sea salt
Preheat oven to 350 F.
Combine olive oil and garlic in a bowl, add kale and mix well.  Spread on a baking sheet and sprinkle with sea salt.  Bake for 15 minutes or until kale is crispy.  Let cool and serve.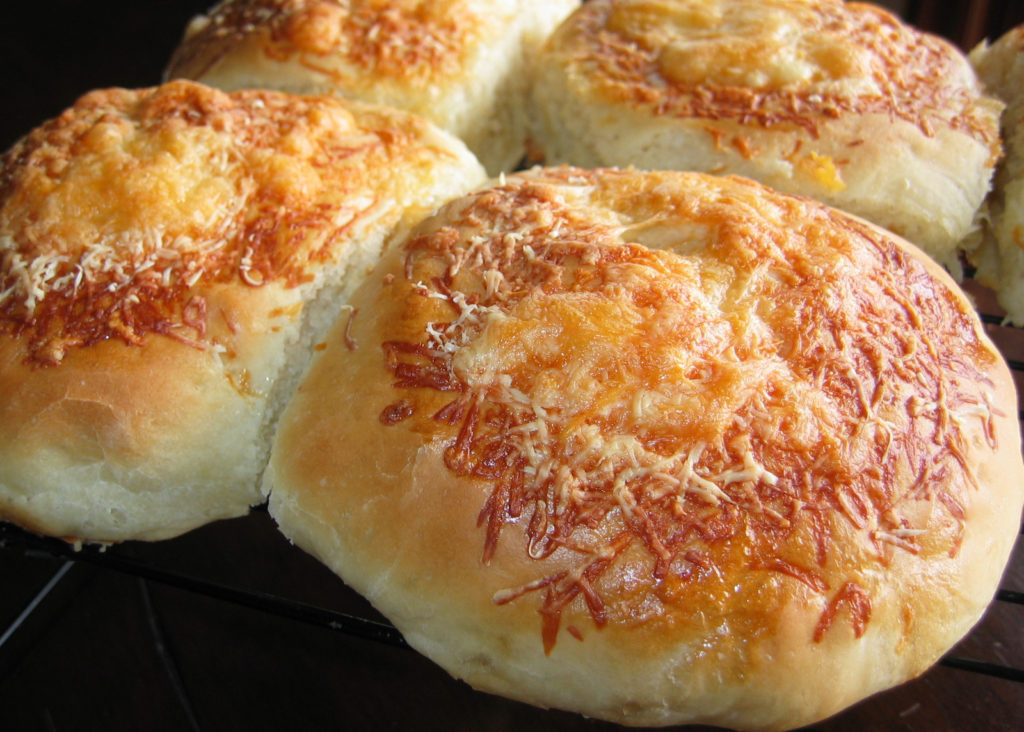 Garlic Cheese Buns
3 cups whole wheat flour
4 tsp baking powder
1 tsp sea salt
½ cup milk
1 cup water
¼ cup olive oil
2 tbsp butter
4 garlic cloves, chopped
1 ½ cup cheddar cheese, grated
Preheat oven to 400 F.
Mix flour, baking powder and sea salt in a large bowl.
Whisk milk, water and olive oil in a small bowl.
Combine wet ingredients with the dry and stir.
In a small bowl, mix butter, garlic and cheddar cheese.
Take half of the flour mixture and drop into a muffin tray.  Top with cheese mixture, and use the remainder of the flour mixture to cover.

Bake for 30 – 35 minutes.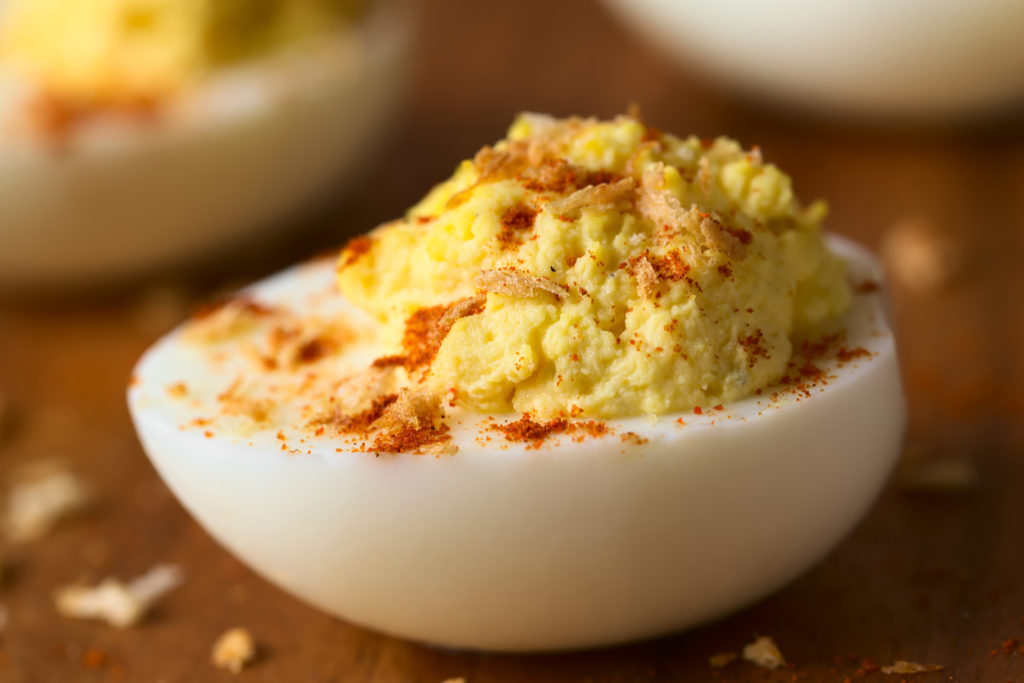 Deviled Eggs
8 eggs
1/3 cup yogurt
1 tsp ground mustard
1 tsp apple cider vinegar
Salt
Pepper
Paprika
Chives
Boil eggs for 7-8 minutes.  Remove from water and let cool.
Peel the eggs and slice in half length-wise.  Scoop out the yolks and place in a bowl.  Add the yogurt, ground mustard, apple cider vinegar and whisk.  Spoon the egg yolk mixture into the egg whites.  Season with salt and pepper, to taste.  Garnish with paprika and chives.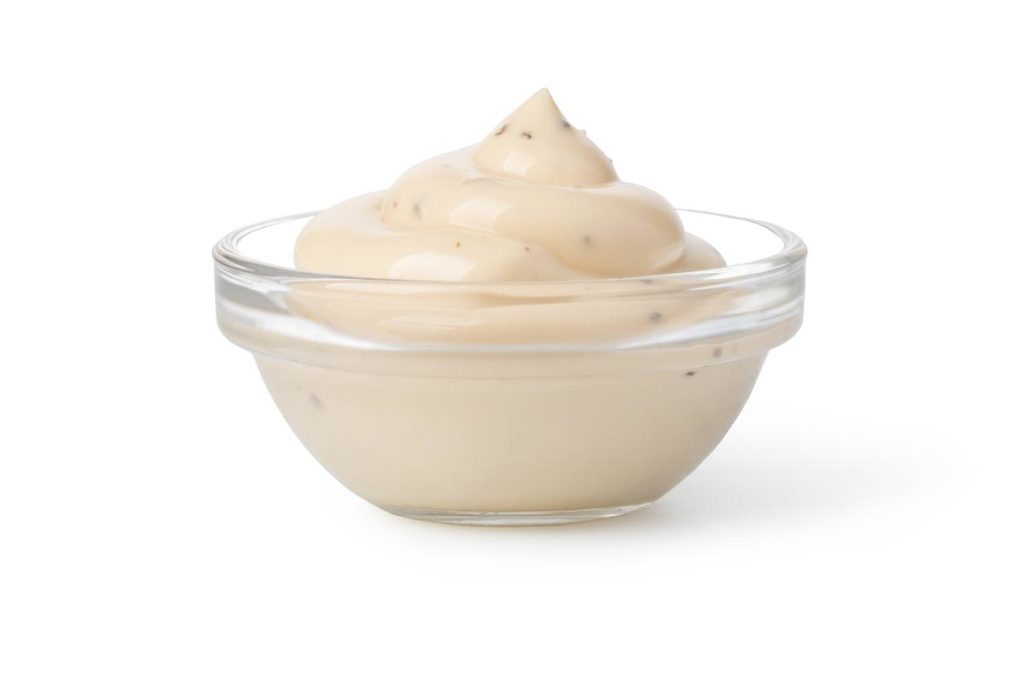 Kale Chip Dip
May also be served with potato chips, sweet potato fries or raw vegetables.
1 cup plain yogurt (not Greek)
½ lemon, juice of
1 tsp cumin
1 tsp turmeric
Whisk all ingredients together in a bowl and serve.
Karen Stoyles, RHN