Fourth annual Highway of Heroes Tribute Nova Scotia set to take place
The 4th annual Highway of Heroes Tribute in Nova Scotia will take place again this year on August 21.
Unable to attend the Ontario ride, which is the route Canadian military fallen take from 8 Wing Trenton to Toronto, the full-time single parent of two great kids and founder and creator of the Highway of Heroes Tribute in Nova Scotia, MCpl (ret) George Anthis CD, created the ride to pay respect to the fallen.
Respecting the Fallen
Anthis said, "Nova Scotia dedicated various parts of the highways in honour of our Veterans, but that was it. Nothing has ever been done to continue the respect. People in Nova Scotia cannot easily attend the ride in Ontario, so an act of remembrance was made here to pay tribute."
The ride is dedicated to demonstrating respect for not only Canada's military personnel but all uniformed First Responders, such as police, fire, and EMS, Anthis informed.
Everyone Welcome
All forms of transportation are welcome, and there is no registration fee to attend the event. It is open to the general public, and it has included people on two wheels, three wheels, and four wheels.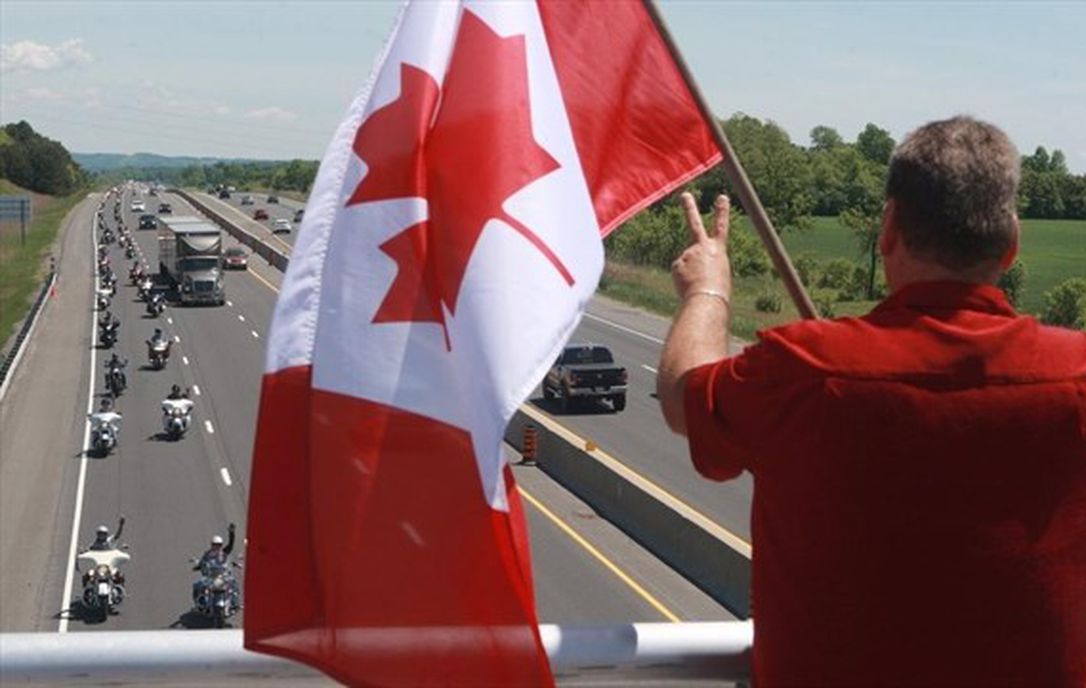 Ride Details
The start point for this Ride is at Value Village in Dartmouth, NS:
10:30 a.m. – Riders start showing up.
11:30 a.m. – A safety briefing and a prayer.
11:45 a.m. – Start to form up in the parking lot
12:00 p.m. – Depart
1:20 p.m. – Arrive at the PowerCenter in Truro
The route for the ride takes participants from the Value Village, Dartmouth Parking lot to the Tim Horton's and Cineplex parking lot. According to Anthis, the ride itself takes approximately 120 minutes on the main highway.

COVID-19 May Pose Challenges
The tribute will continue even though the pandemic could create some challenges. Anthis said these things are considered in contingency planning, and when COVID-19 restrictions are clearer as the date gets closer, decisions will be made in terms of adjustments to start points, endpoints, and gatherings.
"There may not be a start point gathering, people may join the ride at noon from their social distant start positions and will ride the route to the Truro endpoint, and the disperse with no social gathering. Safety briefing, route info, and any other info is then posted online in various groups," he added.
Ride Participation Growing
Since conception, the tribute ride has grown. The ride started with 56 riders and 70 people in year one, which grew to 260 riders and about 350 people in 2020.
Anthis expressed that the response to the tribute has been amazing and overwhelming.
He also mentioned, "it is desired that the various levels of government would become more involved" because our uniformed communities are integral in the creation of the country Canada is today.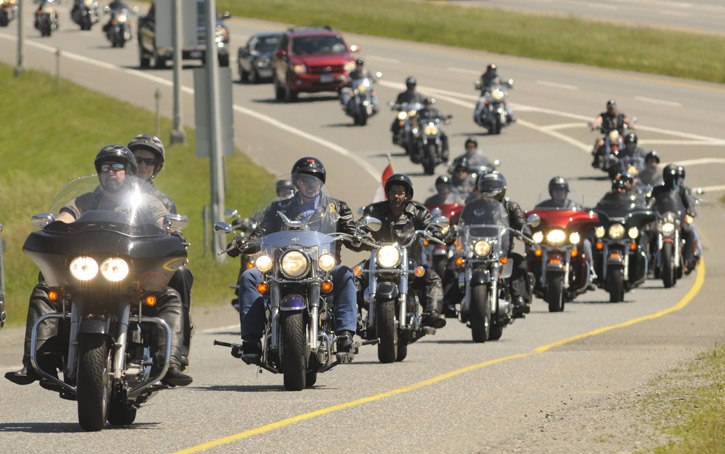 Community support originations/businesses include:
HRM Police, Truro Police, and NS RCMP
Millbrook First Nation Chief Bob Gloade and Band Council
Tim Hortons, Power Center location
Privateers Harley Davidson
Freedom Cycle
Liberty CC
Value Village, Dartmouth Gate