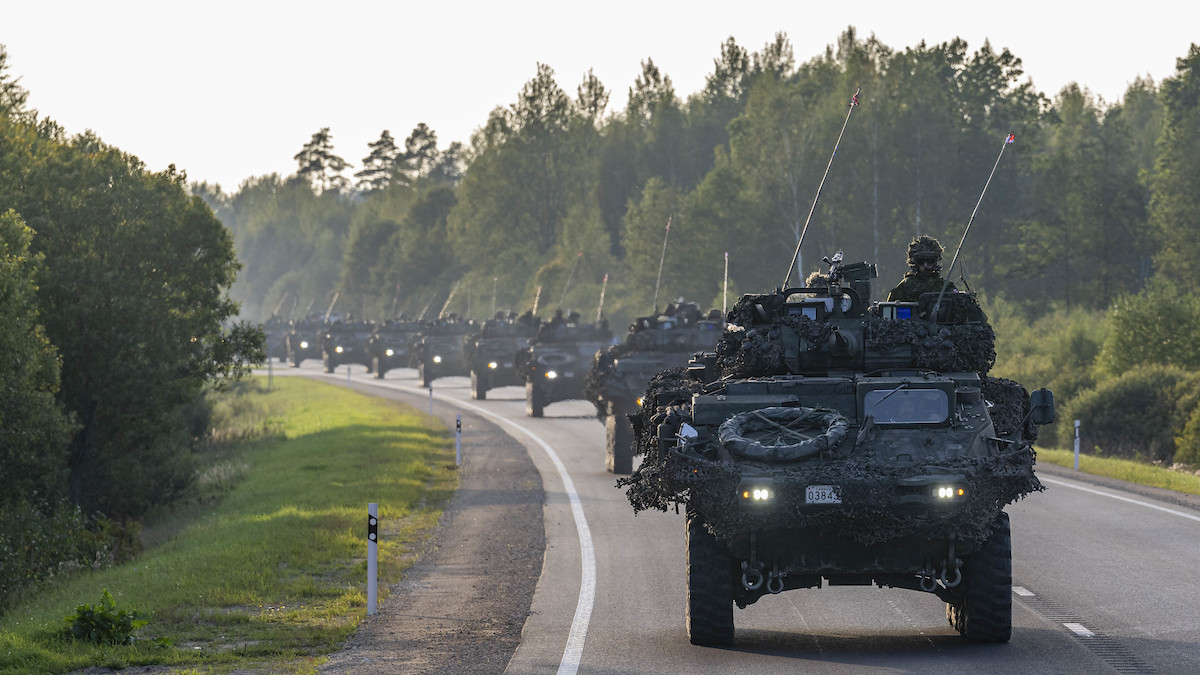 Driving in a row, Canadian Armed Forces (CAF) members participated in a road move in this week's favourite photo. The Canadian soldiers, comprised of NATO's enhanced Forward Presence Battle Group Latvia, conducted the road move in Light Armoured Vehicle 6.0s during Operation FORTRESS on Sept. 18, 2023.
‌
Of NATO's eight multinational battlegroups in Europe, Canada leads the battlegroup in Latvia. Canada is joined by other nations, including Albania, Czechia, Iceland, Italy, Montenegro, North Macedonia, Poland, Slovakia, Slovenia and Spain.
Photo by: Cpl. Lynette Ai Dang, eFP BG Latvia Imagery Technician, courtesy of Canadian Armed Forces Photo.