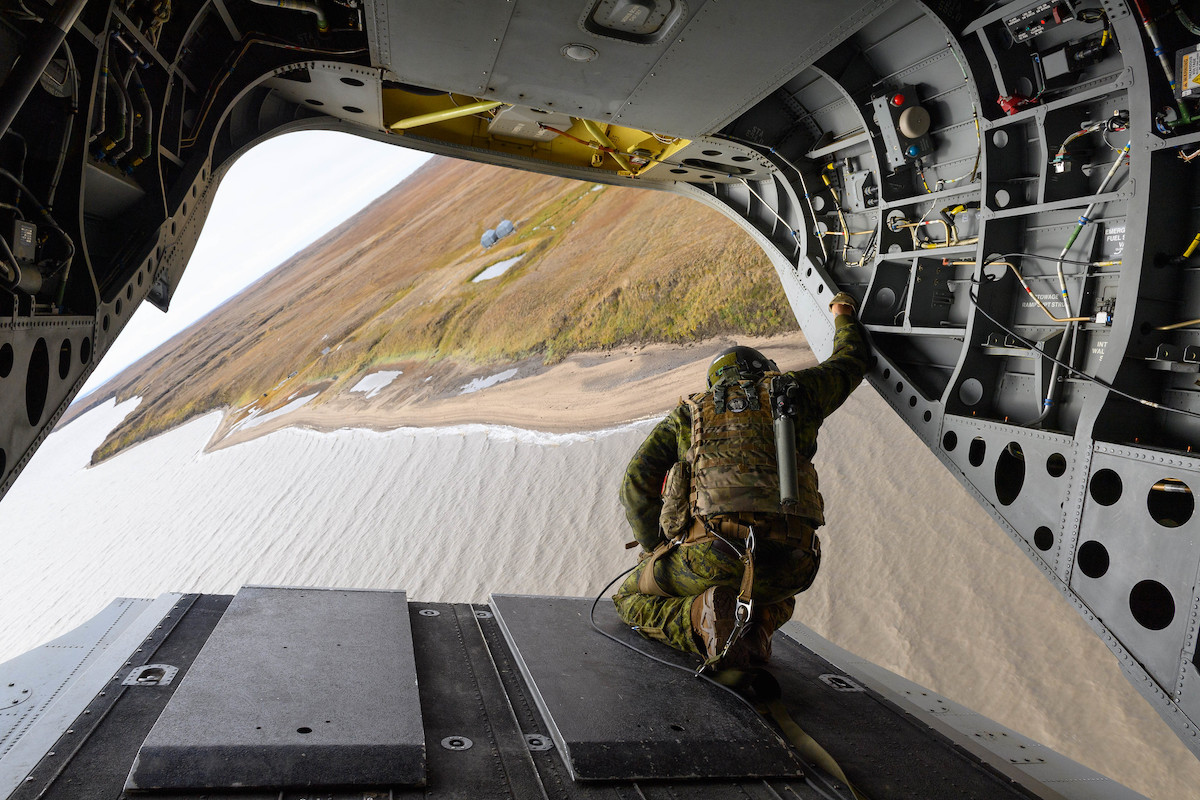 Shot in the Northwest Territories during Operation NANOOK- NUNAKPUT 2023 is a unique view of the Nicholson Peninsula.
Corporal Marc-André Leclerc captured Sergeant Gariépy-Levert, Loadmaster of the 450 Tactical Helicopter Squadron, standing on the rear ramp of a CH-147F Chinook helicopter during the Operation.
Captured on Sept. 4, 2023, Operation NANOOK- NUNAKPUT, is the Canadian Armed Forces' signature northern operation. It comprises a series of comprehensive activities designed to exercise Canada's defence and secure our northern regions.

NANOOK- NUNAKPUT 2023 took place from August 27 to September 9, consisting of primary land component of the NANOOK series of operations.
Image by: Corporal Marc-André Leclerc courtesy of Valcartier Imaging Section, Canadian Armed Forces.