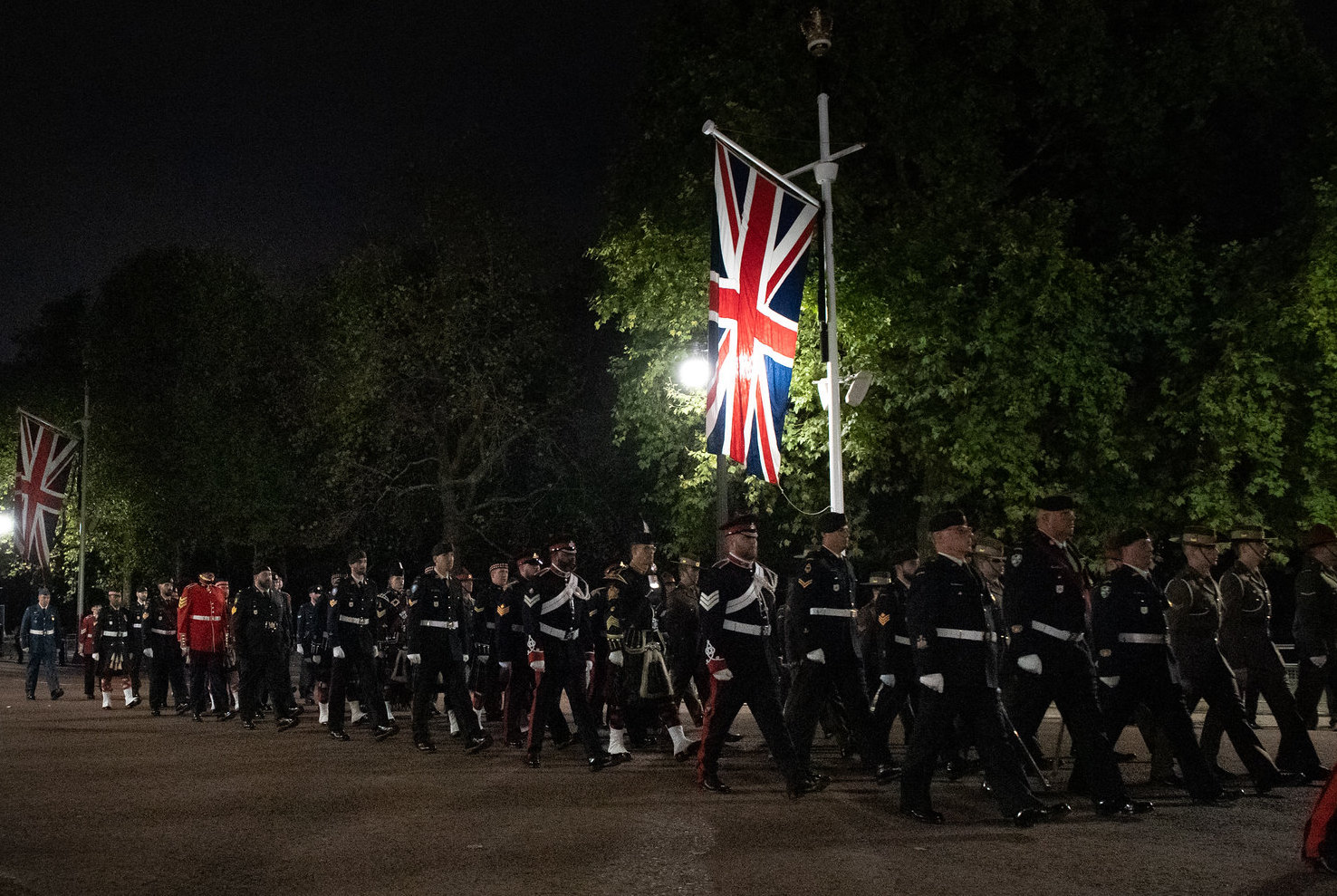 Although they hailed from various countries, the soldiers pictured in our favourite photo of the week all came together with one purpose: to honour the late Queen Elizabeth.
MCpl Genevieve Lapointe's photo captured Canadian Armed Forces (CAF) members, British Armed Forces, Australian Defence Force, and New Zealand Defence Force members on the evening of Sept. 15 as they prepared for the State funeral of the former sovereign of Britain.
The meticulous and coordinated practice of the Commonwealth soldiers helped ensure the Queen's beautiful and well-rehearsed funeral was seamless on Monday, Sept. 19, 2022, in London, England.

MCpl Lapointe serves with Canadian Forces Combat Camera. The image is courtesy of the Canadian Armed Forces.