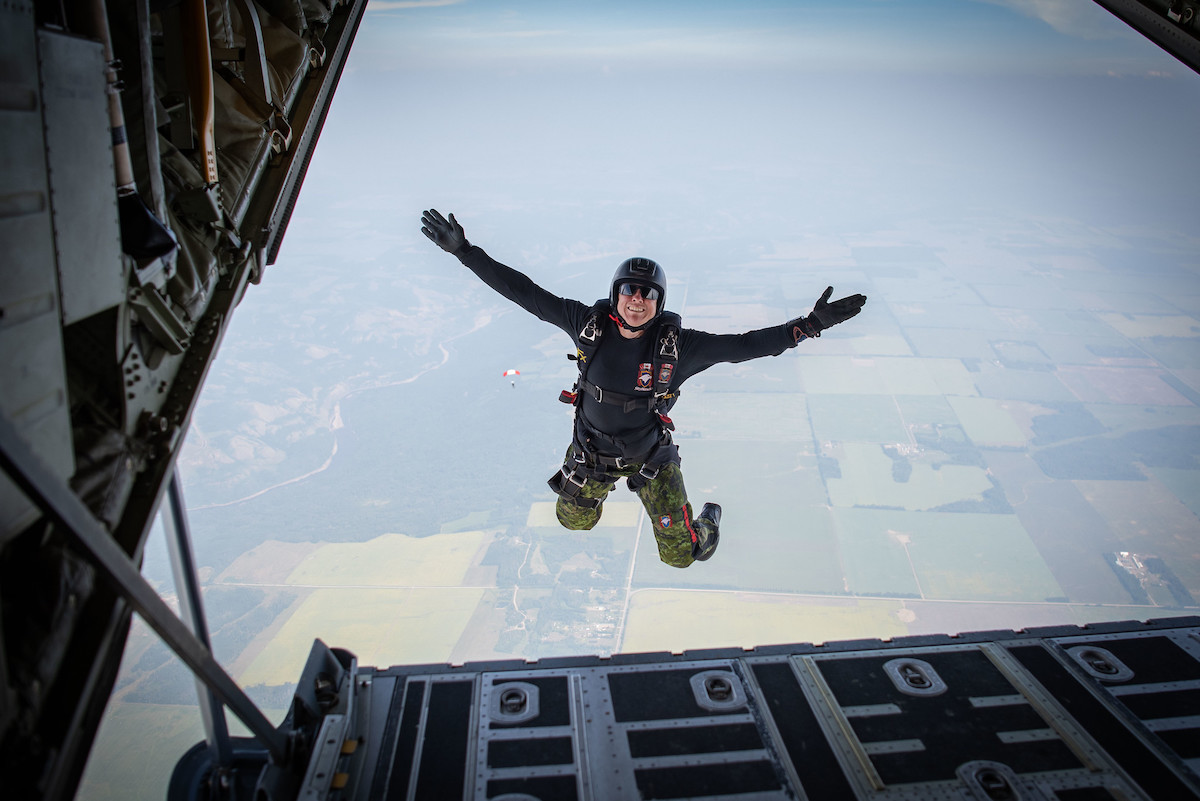 Joyfully jumping into the sky, MCpl. Kazz Gallant of the SkyHawks performs a parachute demonstration in our favourite photo of the week.
Cpl. Jessey Gagné captured the image during a demonstration at North Peace Regional Airport during the Fort St. John International Airshow in Fort St. John, B.C., on July 29.
The Canadian Armed Forces parachute team, the SkyHawks, performed in their 49th season this summer after a two-year hiatus due to COVID-19.

The team of 15 performed this season from May-Sept throughout the country, from Nova Scotia to British Columbia.
Photo by: Cpl. Jessey Gagné, Canadian Army Trials and Evaluation Unit (CATEU), Gagetown. Image courtesy of Canadian Armed Forces.