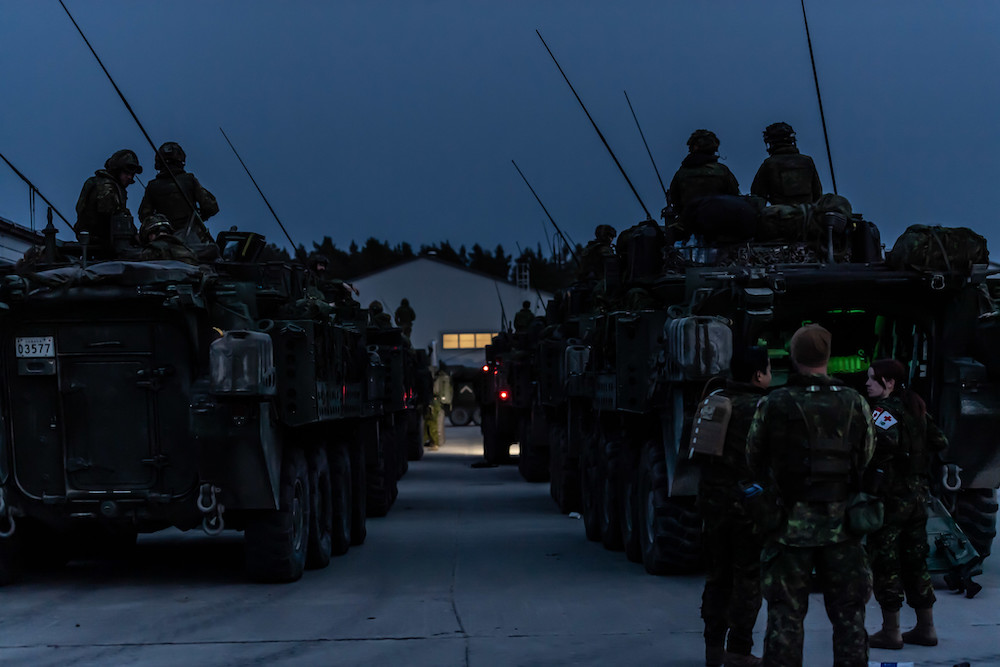 Taken on Sept. 14, 2020, in Camp Adazi, Latvia, Operation Reassurance Roto 14 members of the 2nd Royal Canadian Regiment congregate to commemorate Pashmul Day.
Pashmul Day joins Paardeberg, Mons, Pachino, and Kow Won Sang as the official Regimental Day marking the services of Royal Canadians who served in Afghanistan.
The date, Sept. 14, was selected as Pashmul Day as it coincides with the day 1 Royal Canadian Regiment Battle Group achieved its final objective during OP MEDUSA. The day is designed to commemorate the service of all Royal Canadian Regiment members that served in Southwest Asia between 2001-2011.

Photo courtesy of eFP BG Public Affairs Imagery Technician, Canadian Armed Forces.