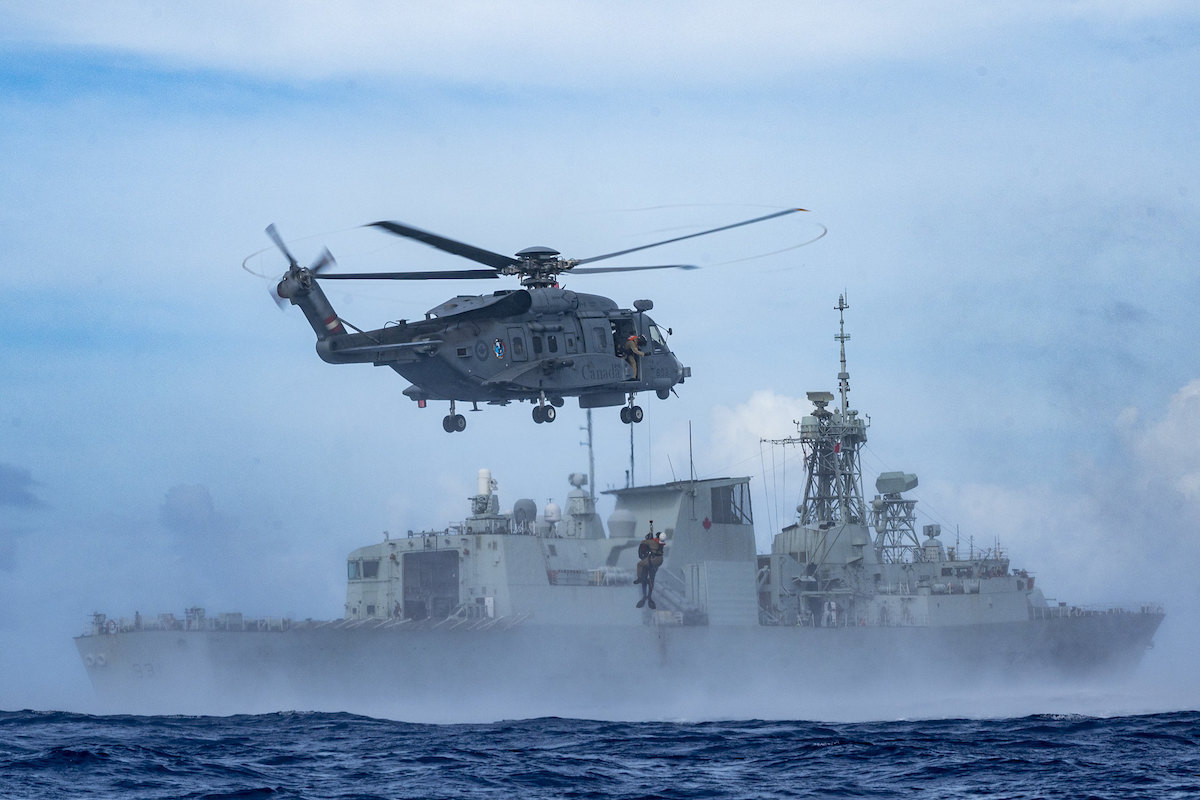 This week's favourite photo features Canadian Armed Forces personnel conducting wet hoist training operations during Ex SAMA SAMA.
Shot by Corporal Alisa Strelley on October 11, 2023, the image features a CH-148 Cyclone helicopter flying alongside His Majesty's Canadian Ship (HMCS) Vancouver while conducting wet hoist training operations during the exercise in the Philippine Sea.
Deployed on Operation NEON, HMCS Vancouver departed her homeport, CFB Esquimalt, on Vancouver Island on August 14, 2023. The Halifax frigate is expected to remain in the area until November 2023.

Sama Sama means together in Tagalog. Tagalog is an Austronesian language and is one of two official languages in the Philippines.
Photo by: Corporal Alisa Strelley, Canadian Armed Forces Photo.