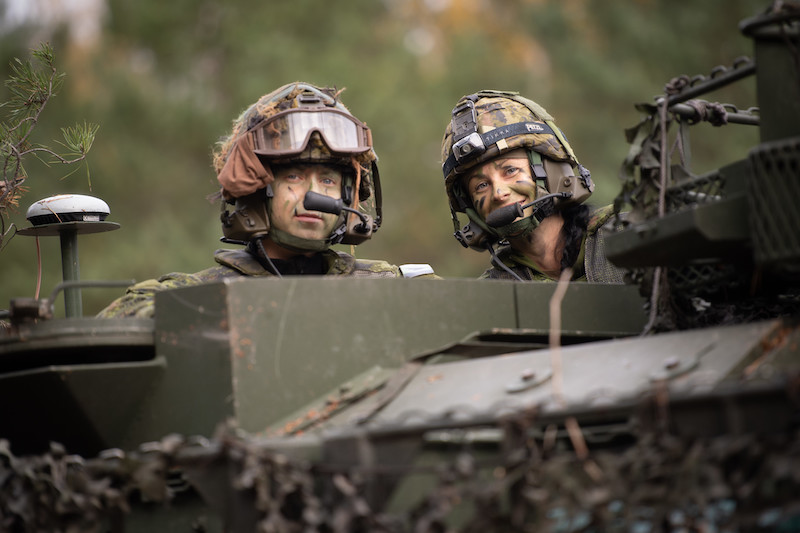 Happy Halloween!
While ghouls and goblins will be heading out with their faces made up this weekend, soldiers in this week's favourite photo have their face paint on!
Courtesy of enhanced Forward Presence Battle Group Imagery Technician, Canadian Armed Forces this week's image was shot on October 19, 2020, during Exercise FURIOUS AXE.
Exercise FURIOUS AXE aims to ensure interoperability with other Baltic enhanced Forward Presence Battle Groups in Camp Adazi Training Area, Latvia.
Approximately 2,300 members of the Defence Forces from the 1st Infantry Brigade Headquarters, Scout Battalion, Staff and Liaison Company, Rear Battalion, Air Defence Battalion, Pioneer Battalion, Artillery Battalion, Intelligence Company, Defence Forces Academy, General Staff, Estonian and Latvian Allied Battle Groups took part in the exercise.

"As a battle group, we have not yet had the opportunity to participate in an exercise where battalion could fight against battalion, although our main task is to prepare a headache for the Allied Battle Group and the Scout Battalion located in Estonia. Through this, we too can learn quite a lot, starting from planning and ending with the implementation of various manoeuvres," said Lieutenant-Colonel Norton, Commander of the Latvian Battle Group to joint-forces.com.
Canadian Armed Forces member Lieutenant-Colonel Norton commands Latvian multi-national enhanced Forward Presence Battle Group.
Have a great weekend!