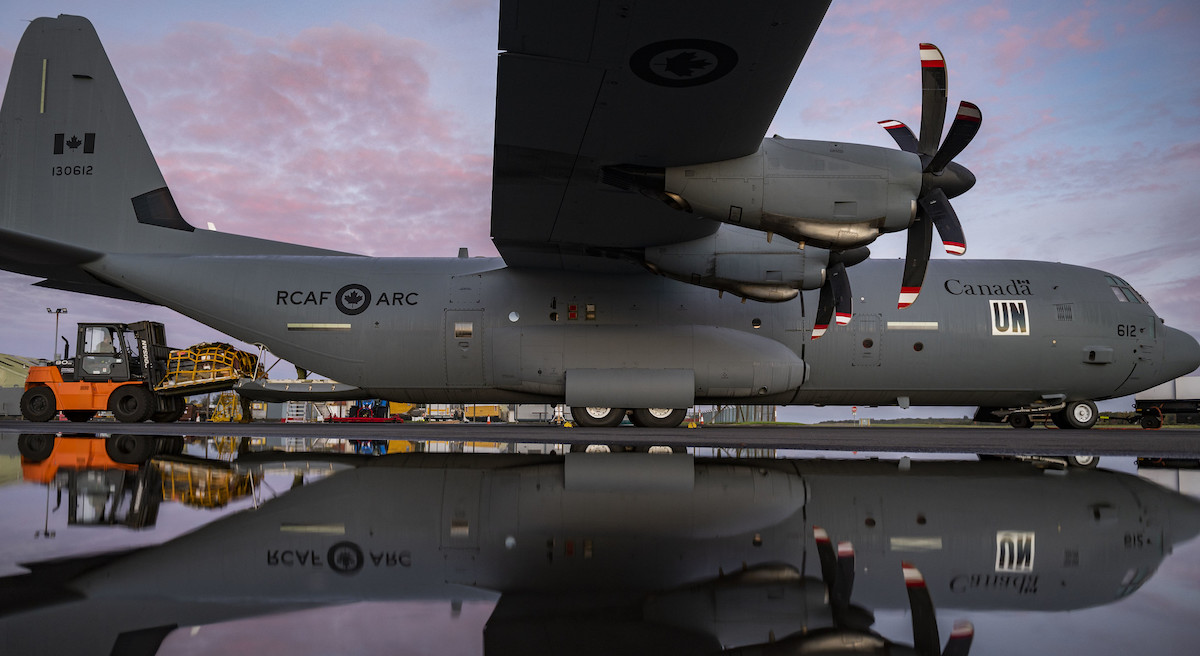 Reflecting the Royal Canadian Armed Forces' (RCAF) pride and strength, the CC-130J Hercules stands sublime in our favourite photo of the week.
Shot by Cpl. Eric Greico on Oct. 13, 2022, the Hercules is being loaded with cargo at Glasgow Prestwick Airport in Prestwick, United Kingdom.
The Department of National Defence (DND) recently announced it would expand its air mobility operations in Prestwick to better support operations in Europe. The newly-created Air Mobility Detachment will now house 55 CAF members and three CC-130J Hercules.

Photo by: Cpl. Eric Greico, Canadian Armed Forces Photo.
Have a fantastic weekend!