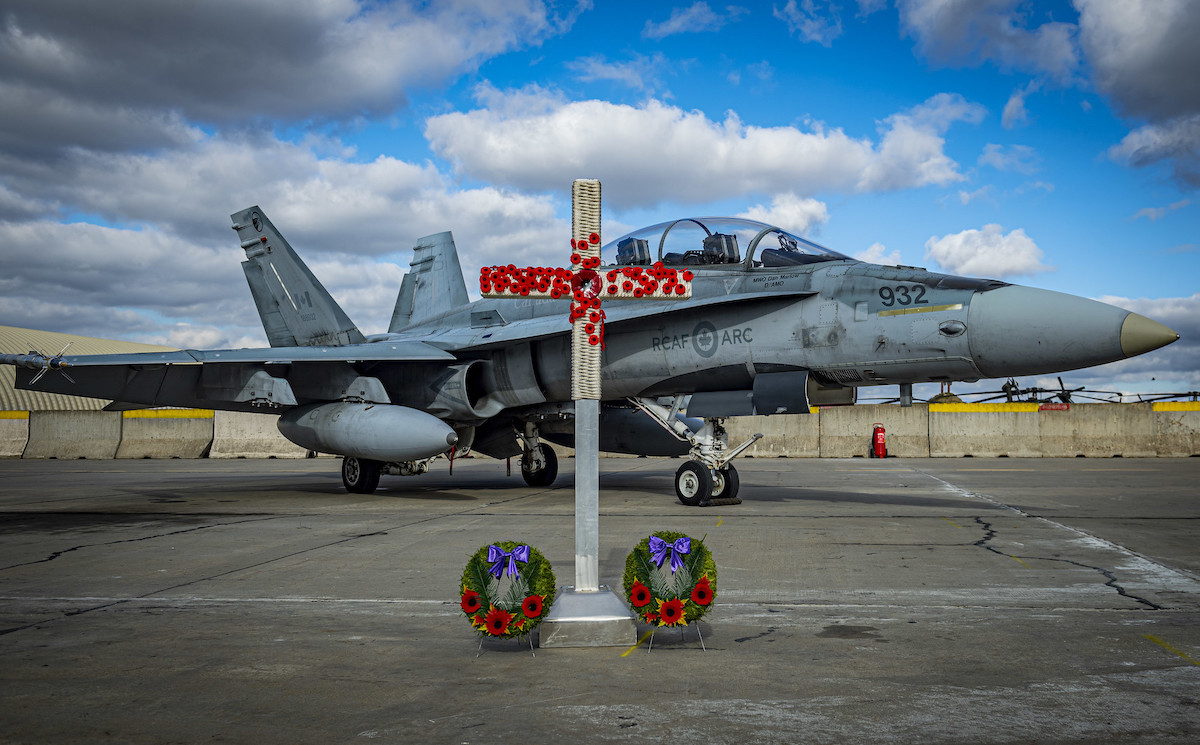 A Royal Canadian Air Force CF-188 Hornet sits behind a cenotaph filled with members' poppies after a Remembrance Day Ceremony in our favourite photo of the week.
Photographed by Aviator Avery Philpott, the image was shot at Mihail Kogalniceanu Air Base during Operation REASSURANCE Air Task Force – Romania on November 11, 2021.
Operation REASSURANCE is the Canadian Armed Forces (CAF) largest overseas mission. The Operation contributes to NATO assurance and deterrence measures in Central and Eastern Europe and is part of the biggest reinforcement of Alliance collective defence in a generation.

Photo by: Aviator Avery Philpott, 4 Wing Imaging, Canadian Armed Forces photo. Image courtesy of the CAF.