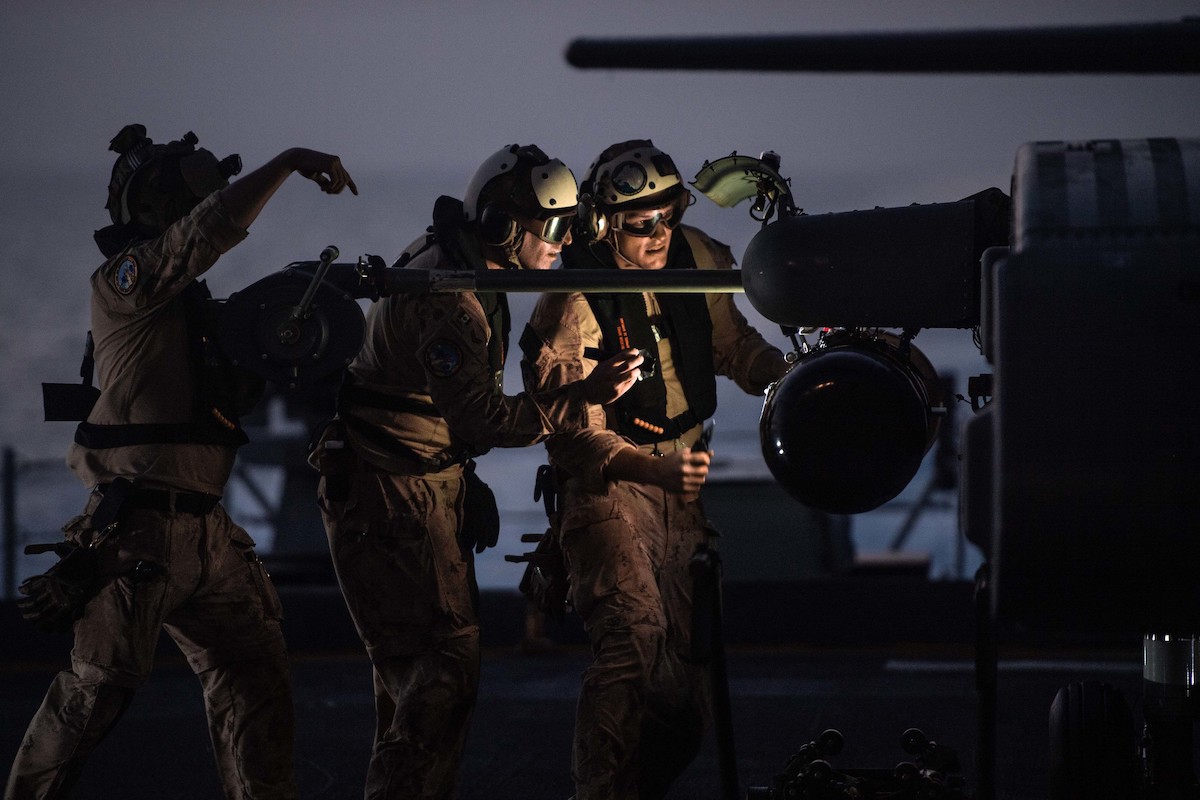 Skilled at their craft, Canadian Armed Forces (CAF) members load a torpedo onto a CH-148 Cyclone helicopter in our favourite photo of the week. The CAF members pictured here are the air department aboard His Majesty's Canadian Ship (HMCS) Montreal. Shot by Cpl. Connor, on April 20, 2023, the image features HMCS Montreal and its crew while deployed on Operation PROJECTION.
‌
HMCS Montreal deployed for six months to the Indo-Pacific region on Operation PROJECTION. The frigate is said to be the first East Coast frigate to deploy on Operation PROJECTION in the Indo-Pacific region. Operation PROJECTION is the umbrella mission of the Royal Canadian Navy to increase its presence around the world in order to promote peace and stability.
‌
Photo by: Cpl. Connor. Image courtesy of CAF.