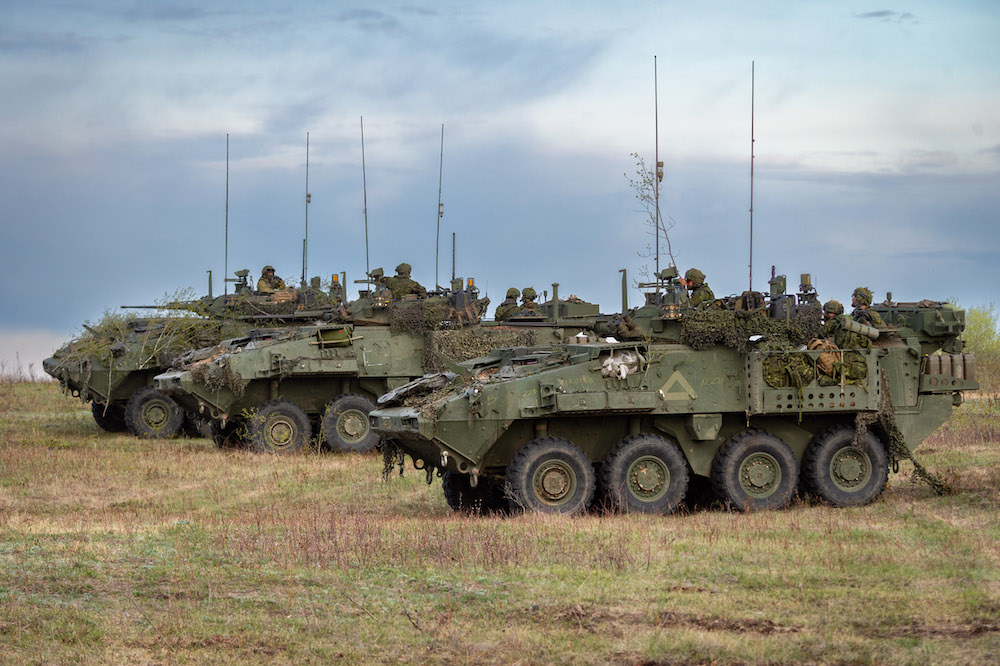 Light Armoured Vehicles (LAV) from 1st Battalion, the Royal Canadian Regiment, hold a defensive line in our favourite photo of the week.
The image was captured by Corporal Jonathan King on May 13 during a simulated battle at Canadian Forces Base Wainwright Training Area during Exercise MAPLE RESOLVE 22.
Exercise MAPLE RESOLVE is considered the premier collective training for the Canadian Army. This year, it took place between May 10- May 22 in Wainwright, AB. The exercise included 1,800 members of 2 CMBG, 680 U.S. Army, U.S. Army Reserve, and National Guard soldiers, and 20 U.S. Marines.

It also included 150 members from the British Army and other enablers from the Canadian Army and Royal Canadian Air Force for a total force of more than 3,200 personnel.
Photo courtesy of Canadian Forces Support Group (Ottawa/Gatineau) Imaging Services, Canadian Armed Forces photo.