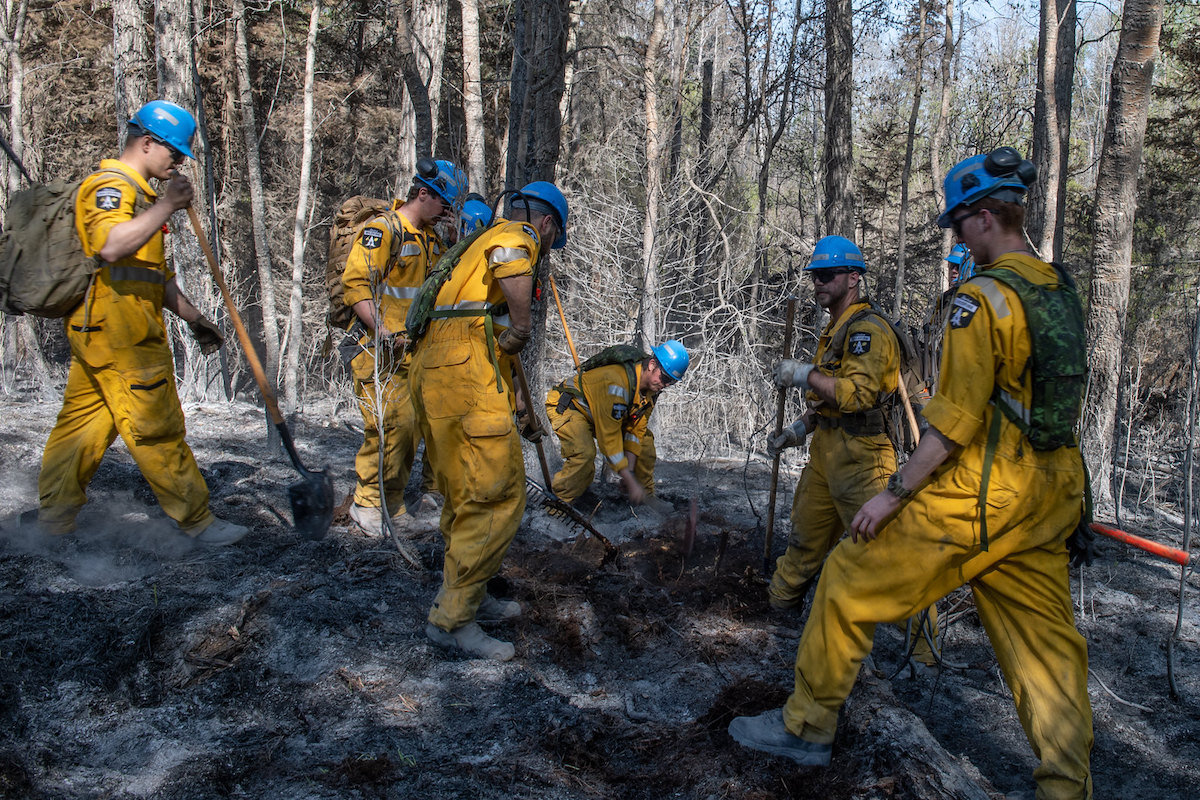 On a mission to rescue Alberta's forests, 3rd Princess Patricia's Canadian Light Infantry members participate in fire prevention operations in our favourite photo of the week. Shot on May 12 by MCpl. Cass Moon in Grand Prairie, Alberta, the image depicts the Canadian Armed Forces (CAF) heroism and their service to Canadians.
‌
On May 7, the Province of Alberta announced that several CAF troops would deploy to the region to assist in the battle against wildfires ravaging local forestry. Besides members of the 3rd PPCLI, 1 Combat Engineer Regiment (1CER) also deployed along with Canadian Army Reserve soldiers. In total, some 300 troops were deployed on Operation LENTUS in the impacted areas.
‌
Photo taken by MCpl. Cass Moon, Canadian Forces Imagery Technician. Image courtesy of CAF.