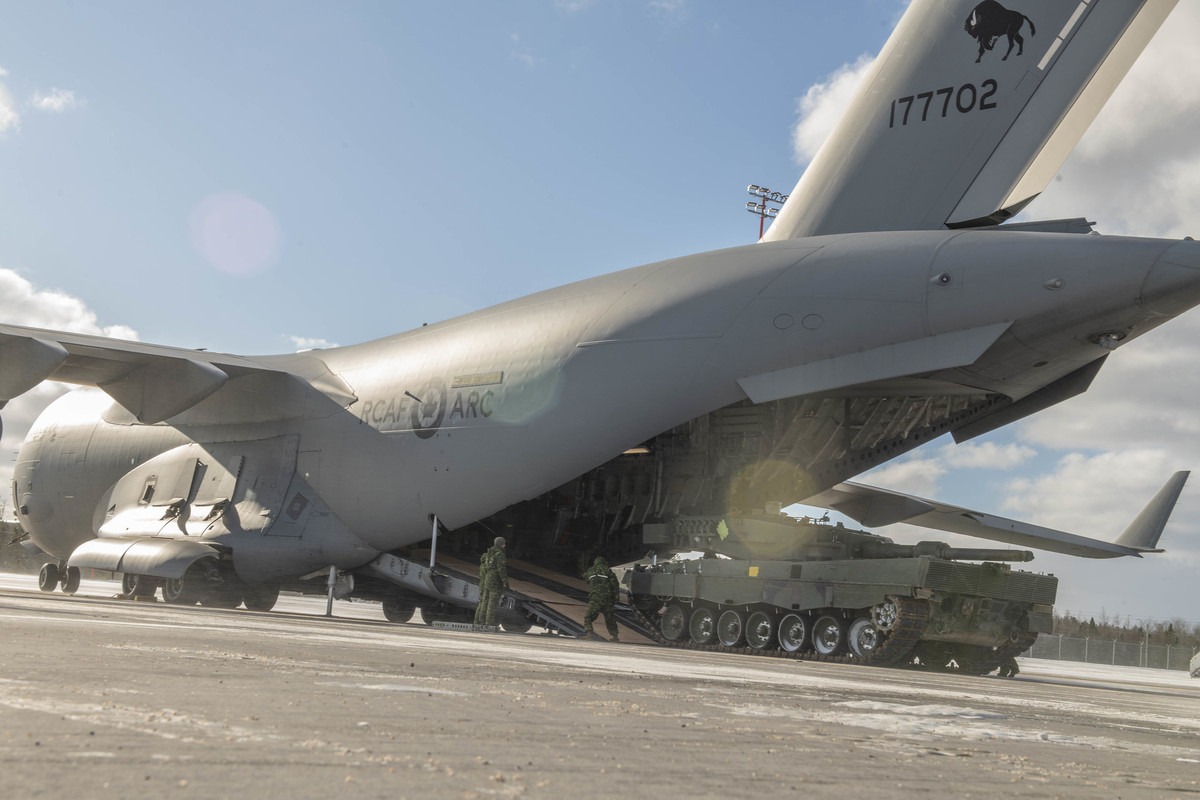 Canada's promise to Ukraine for support is captured here in action for our favourite photo of the week. In this image, a Leopard 2A4 tank is ramped inside a Canadian Cargo-177 Globemaster III.
The airplane flew from Halifax, Nova Scotia, shown here before its departure on Feb. 3, to Europe on its way to support the armed forces of Ukraine in their fight against Russia.
As part of its support to Ukraine, Canada has not only provided one billion dollars worth of military assistance, but the Canadian Armed Forces have also delivered more than seven million pounds of military donations on behalf of partner nations.

Photo by: Cpl. Amelie Graveline.