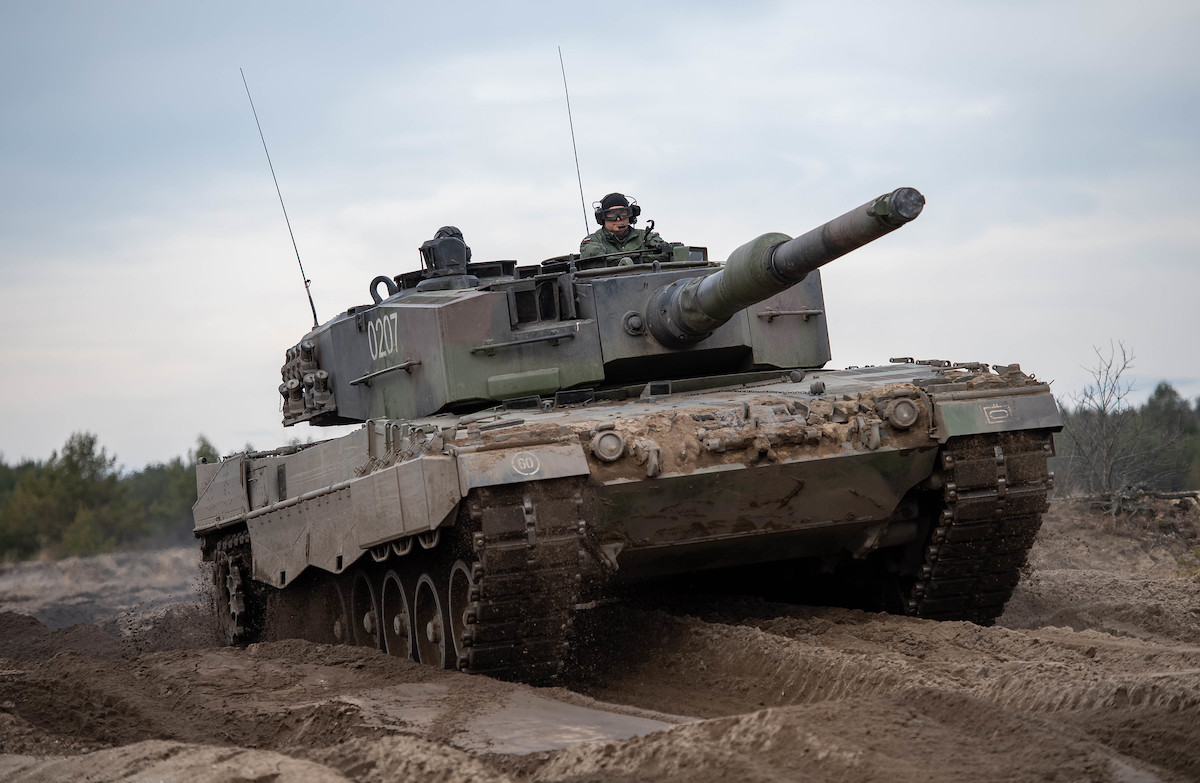 A tank rolls through south-western Poland during training in our favourite photo of the week.
Shot by Master Sailor Valerie LeClair on Feb. 20, 2023, the image features Canadian Armed Forces members from Lord Strathcona's Horse instructing Ukrainian recruits on the basics of manoeuvring a Leopard tank. The CAF soldiers were partnered with Polish and Norwegian Armed Forces members for the training.
Earlier this year, Defence Minister Anita Anand announced Canada's commitment to send four Leopard 2 tanks to Ukraine, along with soldiers, to train Ukrainian soldiers on their use.

The donation of the Leopard tanks is one example of the various aid Canada has promised Ukraine in its ongoing fight to defend its country against Russia. Canada also continues to train Ukrainian soldiers under Operation UNIFIER.
Photo by: Master Sailor Valerie LeClair, Op UNIFIER, courtesy of Canadian Armed Forces Photo.