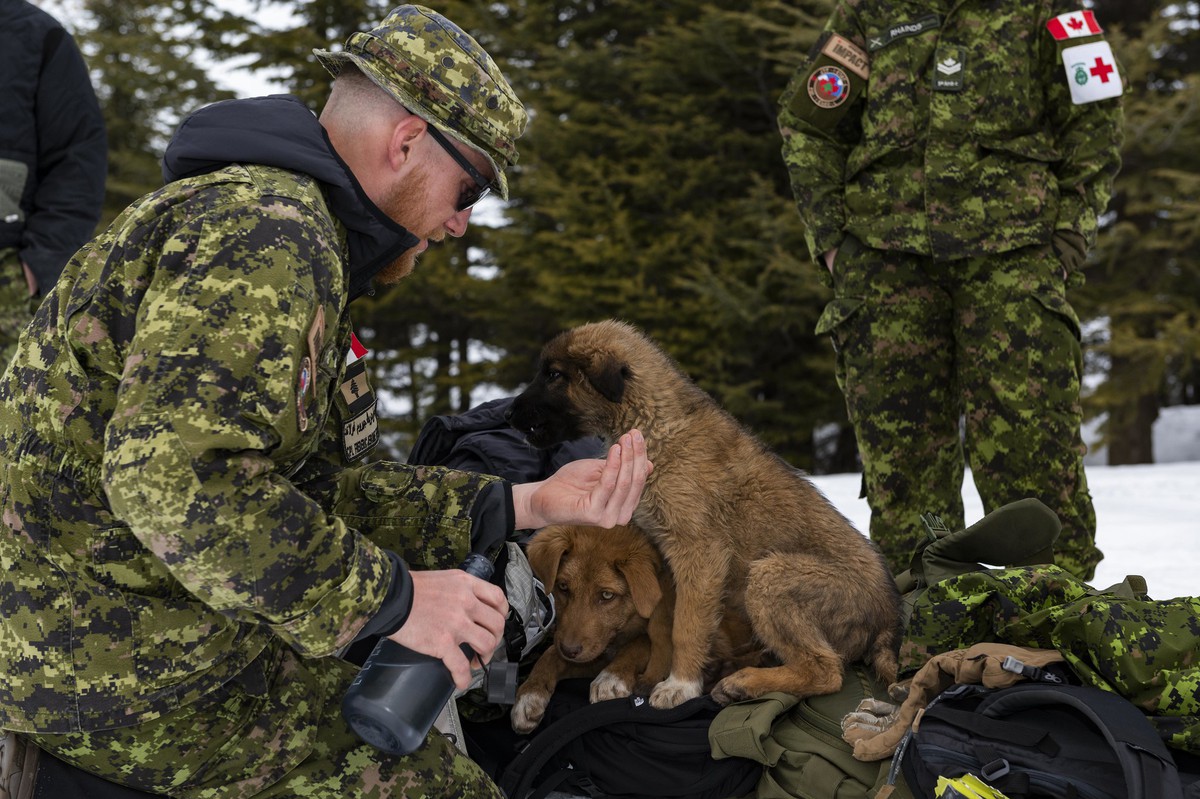 In our favorite photo of the week, two precious puppies nestle onto Canadian Armed Forces (CAF) gear on a cold winter day.
Shot by Cpl. Eric Greico, the picture features Cpl. Ferland, a CAF member, deployed with the Canadian Training Assistance Team, giving water to a puppy in Bsharri, Lebanon. Perfect timing considering Take Your Dog to Work day is June 24.

This beautiful moment was caught during Operation Impact on Feb. 17, 2022. Operation Impact is the CAF's commitment to the Middle East. It began as the CAF supported the Global Coalition to defeat Daesh in Iraq and Syria. Canada continues to play an important role in Iraq, Jordan, and Lebanon. A maximum number of 850 CAF members can be deployed to serve on Op IMPACT. Image courtesy of Canadian Armed Forces photo.