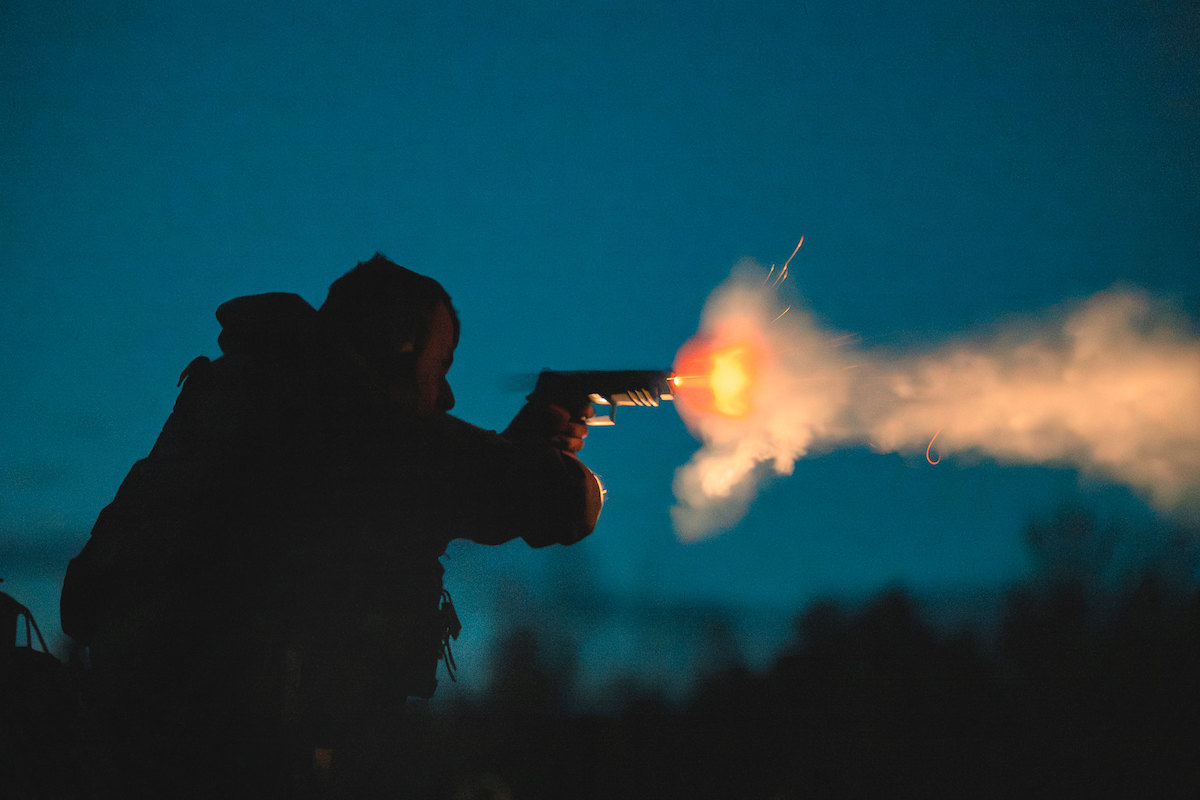 A shot from the new Sig Sauer P320, C22 9mm pistol is captured midair in this week's favourite photo of the week.
The image was shot by Cpl Morgan LeBlanc on May 17, 2023, when instructors at the Infantry School in Gagetown, New Brunswick, received training from Sig Sauer staff on the new pistol.
Announced last October, the Canadian Army will receive up to 9,500 new pistols under a new US$3.2 million contract to help with the Canadian government's continued efforts to modernize its military. The new contract was awarded to M.D. Charlton Co. Ltd. of Victoria, B.C., for the C22 full-frame modular pistol and holster system.
When announced, the Minister of Defence Anita Anand stated, "The Government of Canada is committed to providing the Canadian Armed Forces with the equipment they need when they need it. Replacing the Browning 9mm with the C22 full frame modular pistol (Sig Sauer P320) will help ensure the continued operational readiness and effectiveness of all our members. We look forward to the delivery of these new pistols and holster systems in the coming year."

The Infantry School is located at the Combat Training Center, 5th Canadian Division Support Base (5 CDSB). The Combat Training Centre (CTC) is a formation of the Canadian Army Doctrine and Training Centre (CADTC).
The Centre's mission is to ensure the CAF is ready and modernized for any operation that may come its way. There are approximately 2,000 Regular Force, Reserve Force and civilian staff at the Centre, ensuring its steady program delivery.
Photo taken by: Cpl Morgan LeBlanc, Canadian Armed Forces photo.