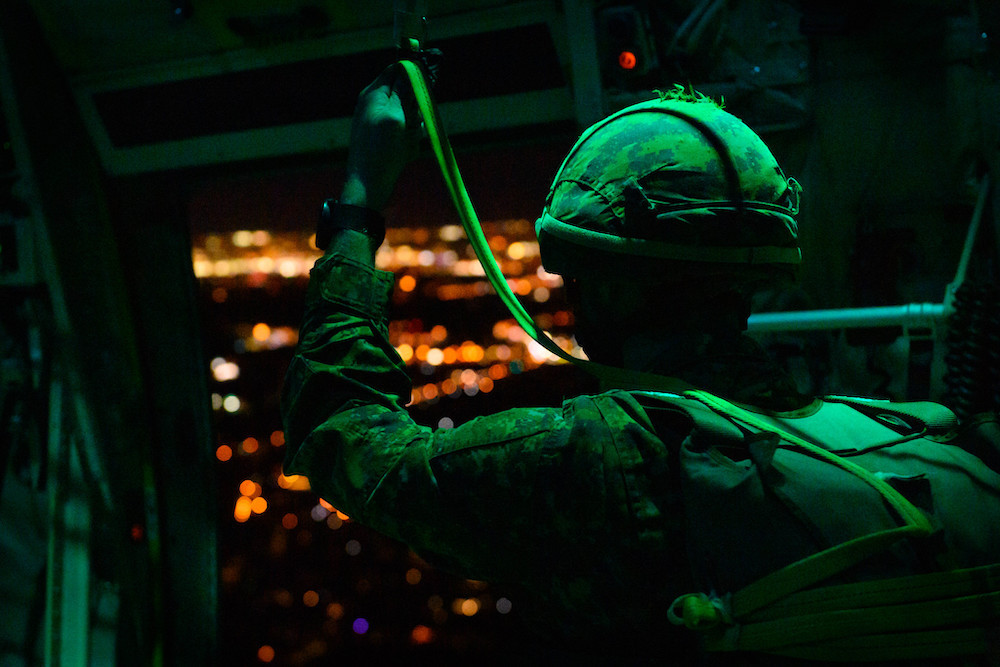 Flying high above training areas in Valcartier, Quebec, an adventurous member of the 3rd Battalion, Royal 22e Régiment, prepares to make a parachute jump in our favourite photo of the week.
Cpl. Marc-André Leclerc from Valcartier Imaging Section captured the shot during a parachute jump, which took place above the 2nd Canadian Division Support Base training areas on May 25, 2022. The jump was part of the final phase of the Jump Master qualification.
The Jump Master is elite training of paratroopers to fine-tune their skills. Those trained for this course are typically very skilled parachutists.

Image courtesy of Canadian Armed Forces.