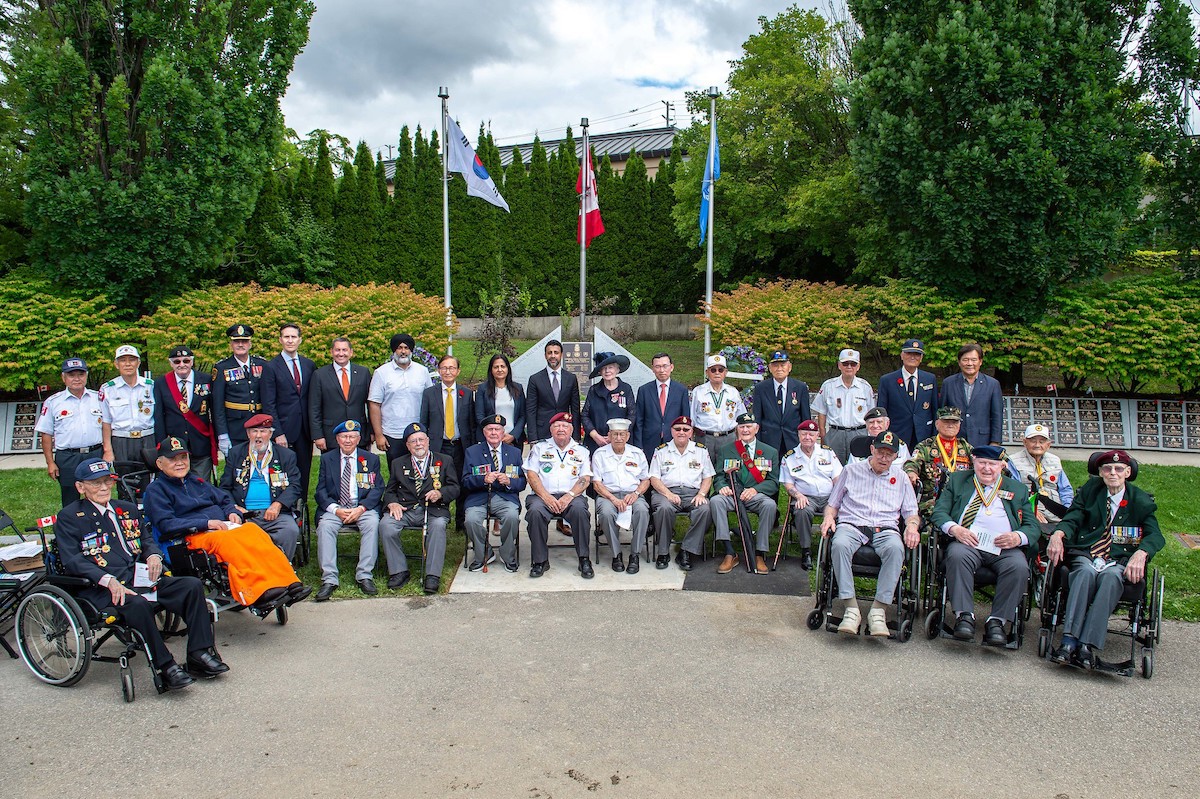 To honour Korean War Veterans on the 70th anniversary of the war's end, dignitaries, Veterans, and Canadian Armed Forces (CAF) members gathered at a parade in our favourite photo of the week.
The image was taken at the Wall of Remembrance at Meadowvale Cemetery in Brampton, Ontario, on July 27, 2023 during Operation DISTINCTION 23. The parade and operation aimed to honour the 70th anniversary of the Korean War Armistice.
According to Veterans Affairs Canada, more than 26,000 Canadians served on land, at sea and in the air during the War from 1950-1953. Unfortunately, the War claimed the lives of 516 Canadian soldiers.

Photo taken by: Master Corporal Matthew Tower, Canadian Forces Combat Camera, Canadian Armed Forces Photo.