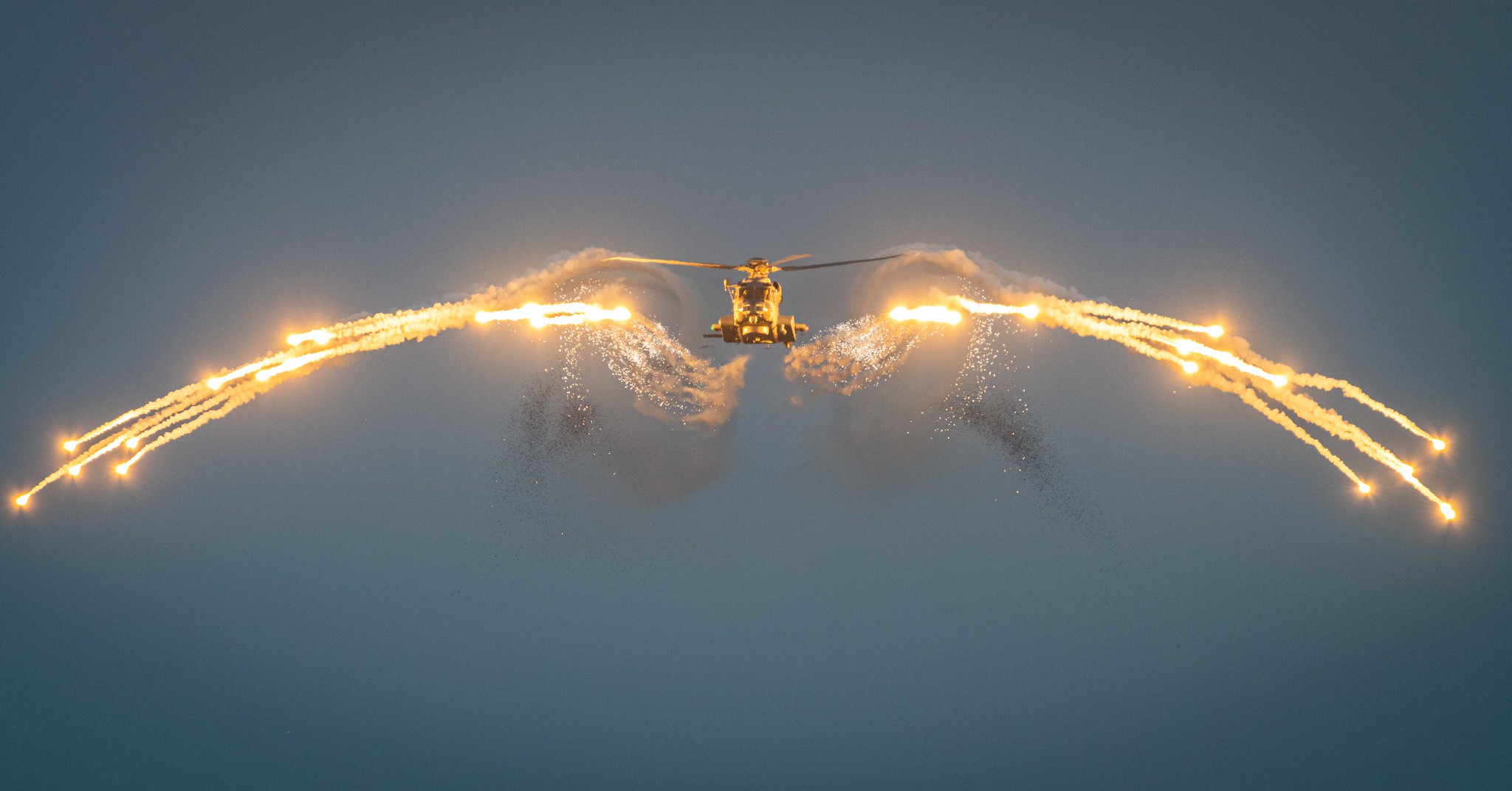 Lighting up the night sky on Canada Day, a CH-148 Cyclone helicopter deploys inferred countermeasure flares over the Atlantic Ocean in our favourite photo of the week.
Corporal Braden Trudeau captured the CH-148 Cyclone helicopter, call sign Strider, deploy flares as part of the self-defence suite for training during Operation Reassurance on July 1.
Operation Reassurance is the Canadian Armed Forces (CAF) commitment to NATO's assurance and deference measures in Central and Eastern Europe. CH-148 Cyclone helicopters were embedded in both Her Majesty's Canadian Ship Halifax and Montreal in their recent deployment on Operation Reassurance, where they joined Standing Maritime Group One and Two, respectively.

Image courtesy of Canadian Armed Forces photo.