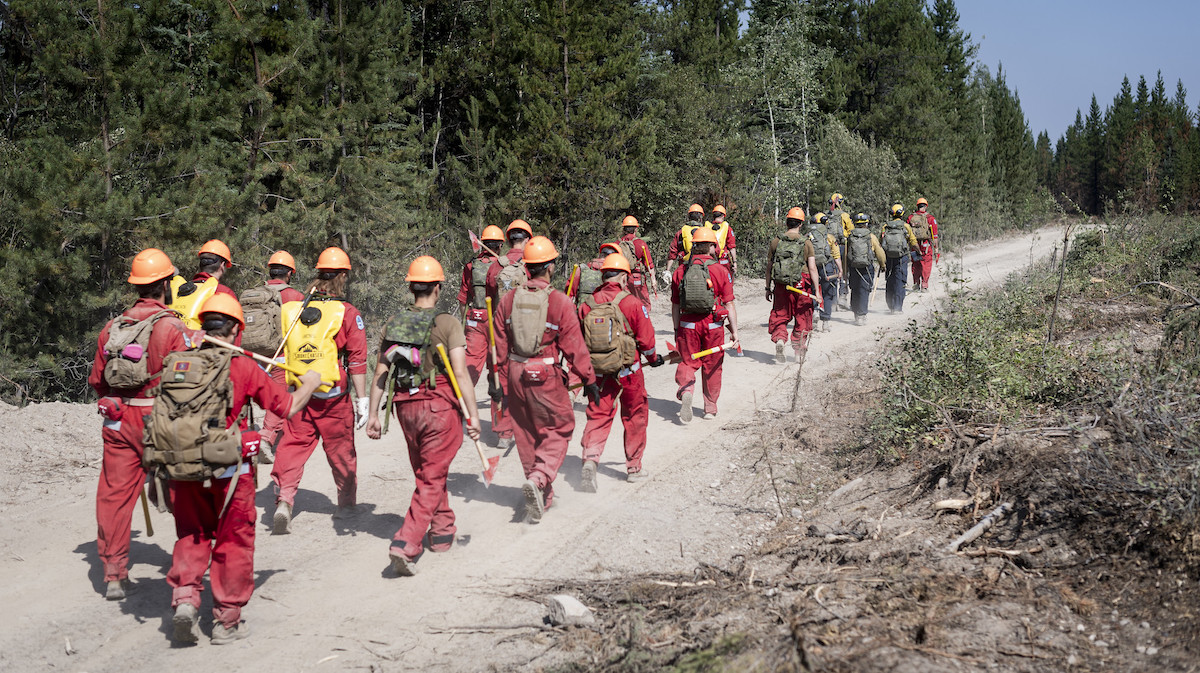 Soldiers from the 3rd Battalion, Princess Patricia's Canadian Light Infantry (PPCLI), are featured in our favourite photo of the week doing their due diligence to stave off wildfires in British Columbia.
‌
Master Sailor Dan Bard captured the PPCLI soldiers on July 20, 2023. Deployed on Operation Lentus, the military personnel from Edmonton Garrison are working alongside British Columbia Wildfire Service members. Together, they are walking down a fireline near Vanderhoof, BC.
‌
In what is deemed a record-breaking fire season, nearly 400 of the 700 fires burning in Canada this year have been in BC. The province has employed some 4,000 personnel, including contract crews, out-of-province staff and Canadian Armed Forces members, to fight the fires.
‌
Photo by: Master Sailor Dan Bard, Directorate Army Public Affairs (DAPA), Canadian Armed Forces Photo.