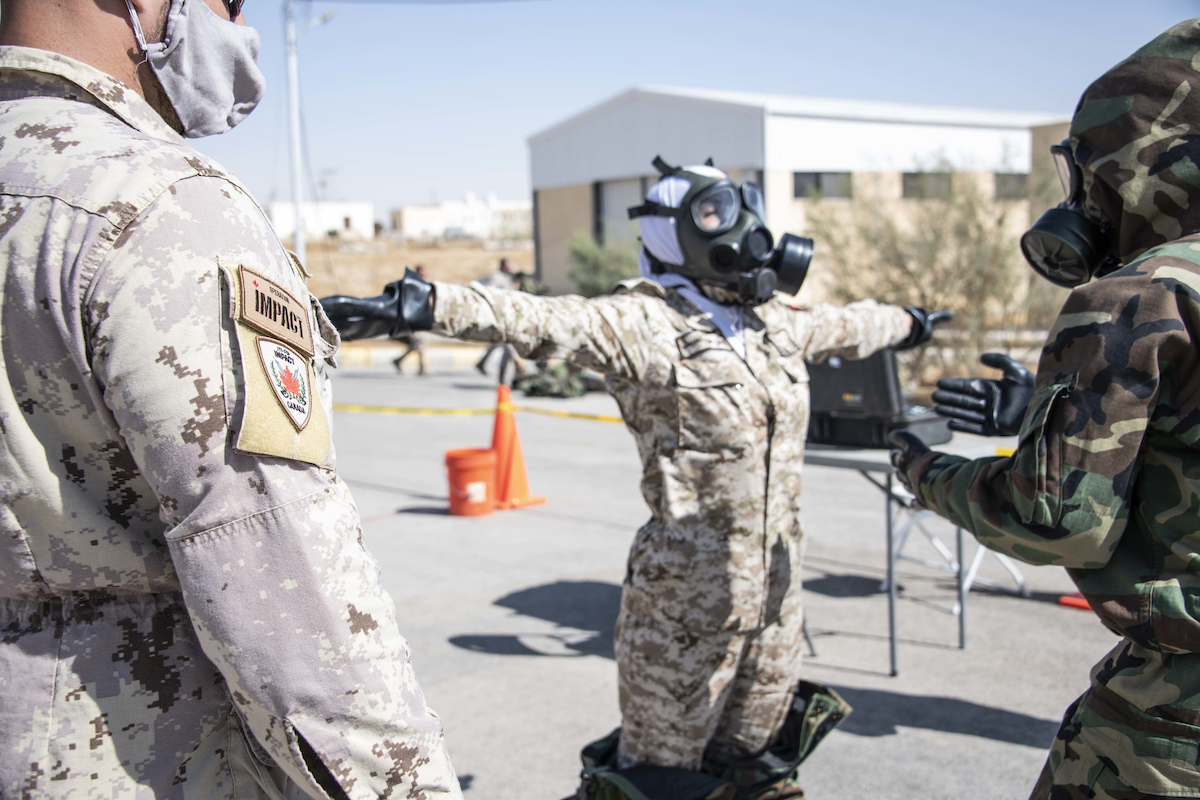 Sailor Third Class Melissa Gonzalez shot this week's Favourite Photo in Jordan.
As part of Operation Impact, the image features members from the Canadian Forces chemical, biological, radiological, and nuclear (CBRN) team as they oversee and mentor Jordanian Armed Forces decontamination line where the team ensures proper standardization.
According to the CAF website, "Operation IMPACT is part of Canada's whole-of-government approach to the Middle East. The Canadian Armed Forces (CAF) mission to build the military capabilities of Iraq, Jordan, and Lebanon, and set the conditions for their long-term success."
"Op IMPACT complements the work of other Canadian government agencies such as Global Affairs Canada and the Royal Canadian Mounted Police."

The operation began as the CAF's support to the Global Coalition to degrade and ultimately defeat Daesh in Iraq and Syria.
Currently, under Brigadier-General Michael Wright's command, Op IMPACT, on behalf of the CAF, is continuing to work with partners in the region to set the conditions for stability and security.
The image is courtesy of the CAF and was shot on Oct. 20, 2020.