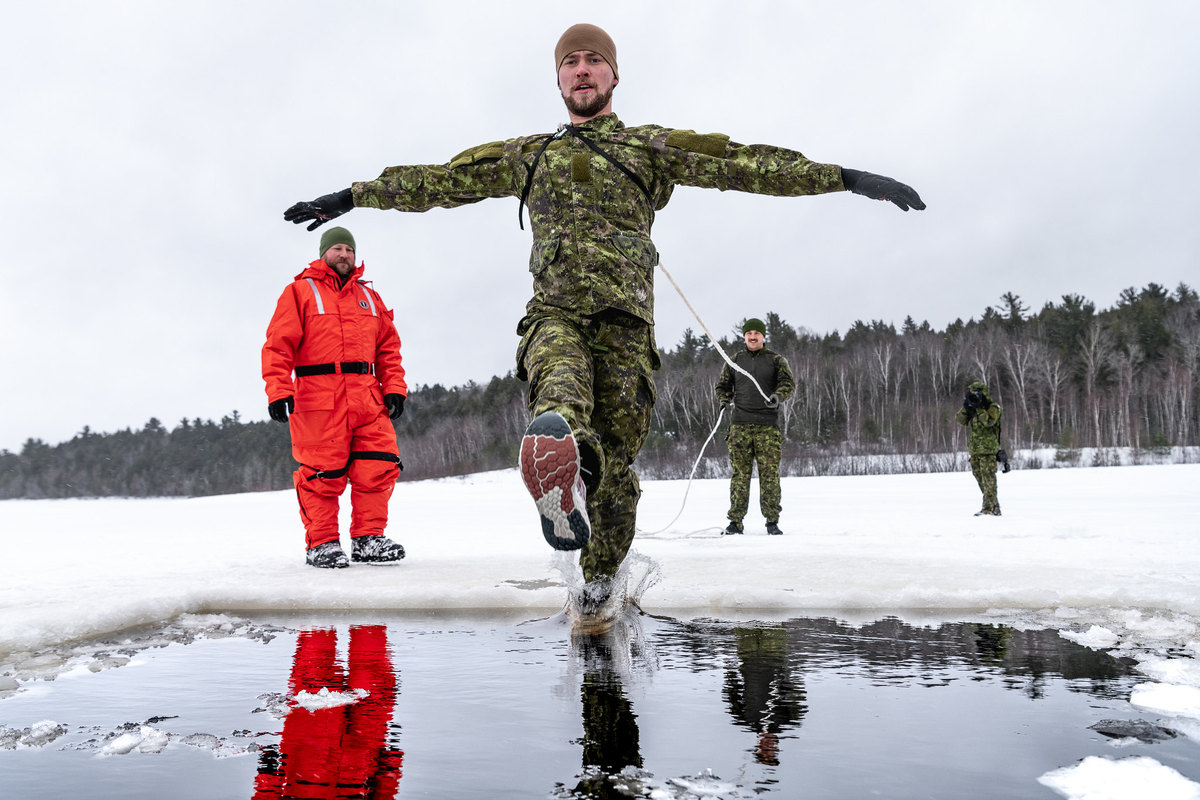 As a true test of their grit and skills, Infantry Platoon Commander Program students conduct ice-breaking drill training in our favourite photo of the week.
Taken on Jan. 20 by Corporal Morgan LeBlanc at the Infantry School, 5th Canadian Division Support Base (5 CDSB), the picture shows students conducting training as part of their winter warfare portion of the Infantry Platoon Commander Program.
Infantry Platoon Commanders are responsible for a range of different duties, from leading and commanding soldiers to shape training, intelligence, and logistics.

Photo credit: Cpl. Morgan LeBlanc.