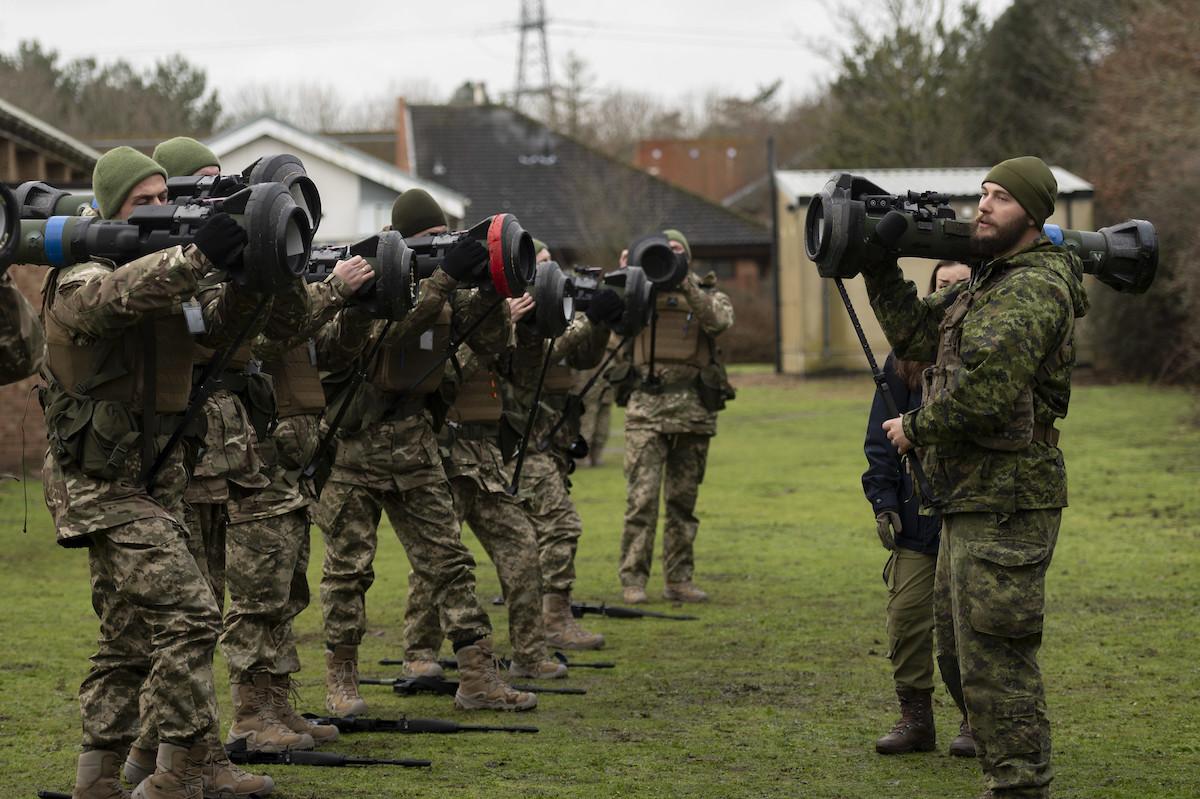 Ukrainian recruits learn the art of using a Next-generation Light Anti-tank Weapon in our favourite photo of the week.
The recruits are learning from a member of the 3rd Battalion, Princess Patricia's Canadian Light Infantry, during Operation UNIFIER-UK in the United Kingdom. The image was taken on Jan. 26, 2023, by Cpl. Eric Greico.
Since August 2022, CAF soldiers have been training Ukrainian Forces recruits in the United Kingdom. Approximately 170 CAF members have been deployed to the UK on this operation.

Photo credit: Cpl. Eric Greico, Canadian Armed Forces Photo.