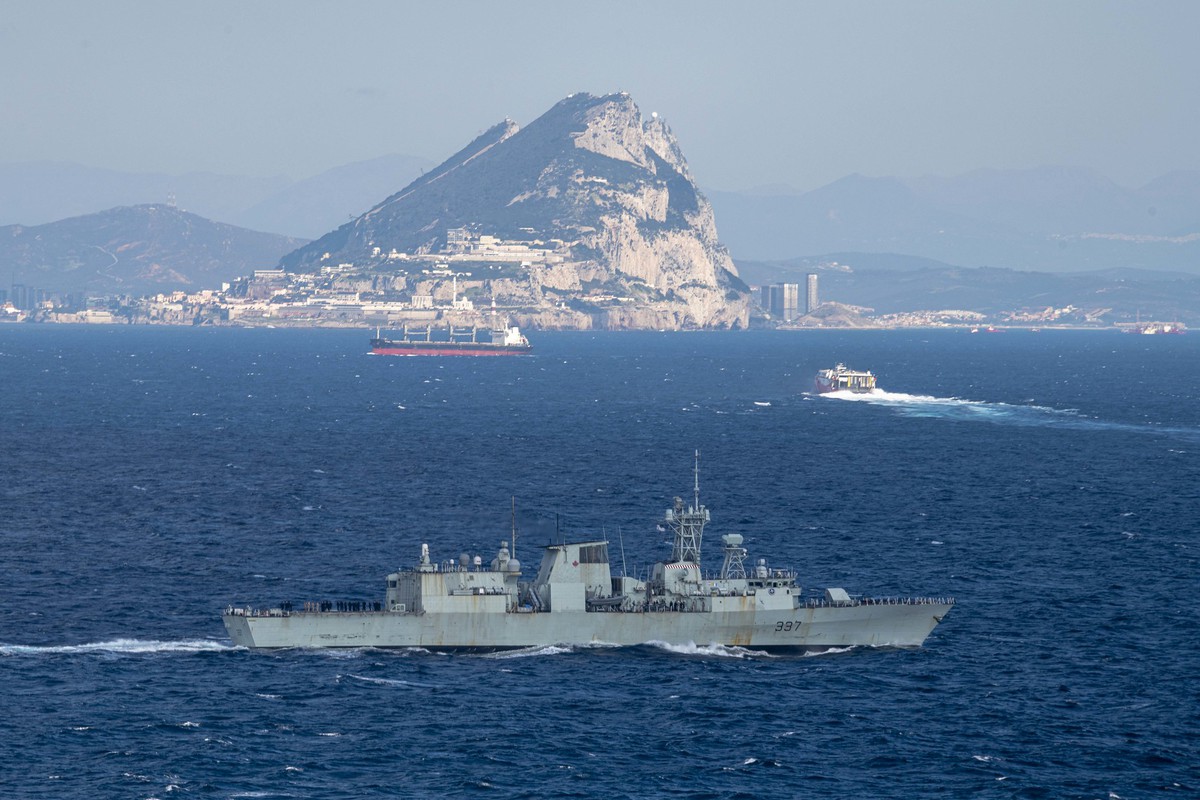 His Majesty's Canadian Ship (HMCS) Fredericton sails on the shimmering waters of the historically significant Strait of Gibraltar in our favourite photo of the week.
The narrow strait connects the Atlantic Ocean to the Mediterranean Sea and separates the Iberian Peninsula in Europe and Morocco in Africa. The strait's narrowest point is 13 km.
The Strait of Gibraltar is also known as the Straits of Gibraltar, the Gut of Gibraltar, and the STROG (STRait Of Gibraltar) in naval use. A gut is a narrow coastal body of water, a channel or a strait.
Captured on Feb. 3, 2023, by Cpl. Noé Marchon, the image shows the Fredericton with her crew on their way to join Standing NATO Maritime Group 2 as part of Operation REASSURANCE.

HMCS Fredericton departed her homeport, Halifax, NS, on Jan. 22, 2023, to join Standing NATO Maritime Group 2. The ship and its crew of 256 sailors are on a six-month deployment to the Mediterranean Sea supporting NATO.
Photo by: Cpl. Noé Marchon, Canadian Armed Forces Photo