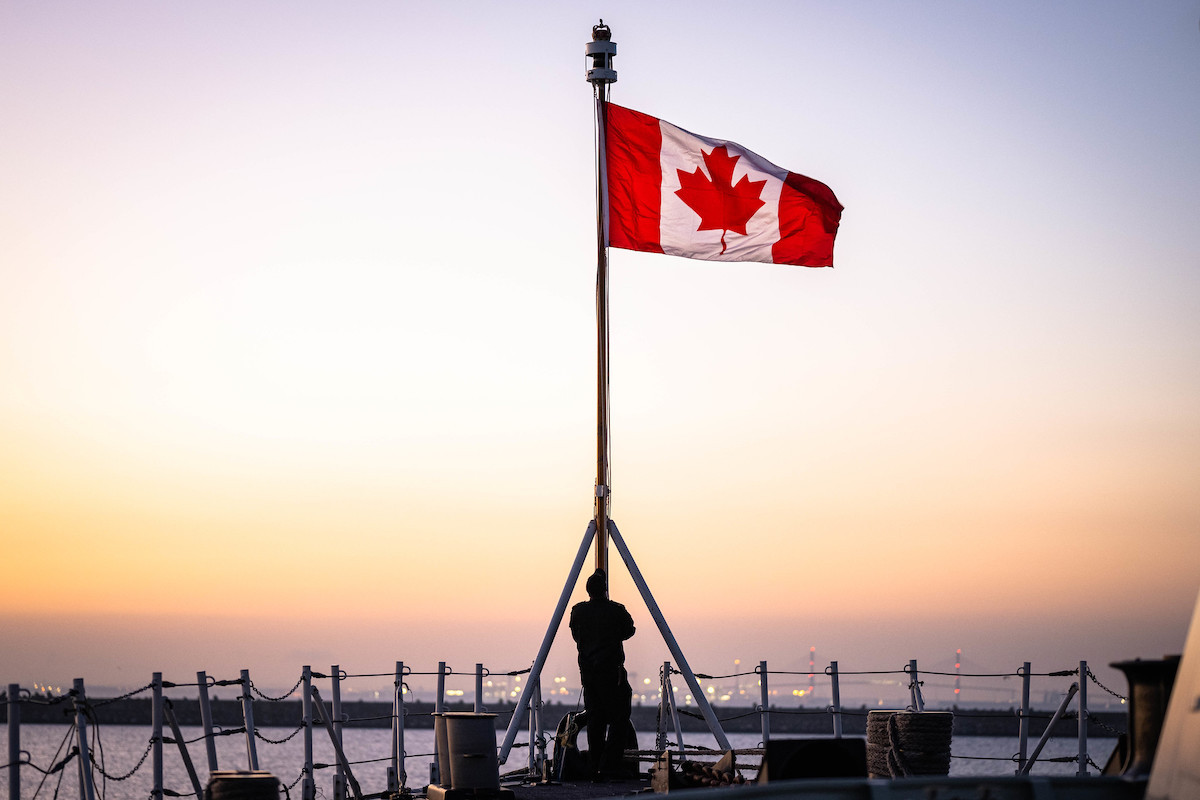 With Flag Day taking place this week, we take a moment to honour our Canadian flag in our favourite photo of the week. In this image, shot on Feb. 7, 2022, the Canadian flag stands proud with the backdrop of an evening Spanish sky.
The image, captured by Cpl. Braden Trudeau shows a sailor aboard His Majesty's Canadian Ship (HMCS) Montreal raising the Canadian flag for colours in Rota during Operation REASSURANCE.
National Flag Day of Canada is celebrated on Feb. 15 to commemorate the inauguration of the Canadian flag 58 years ago.

Have a fantastic weekend!
Photo credit: Cpl. Braden Trudeau Canadian Armed Forces photo.