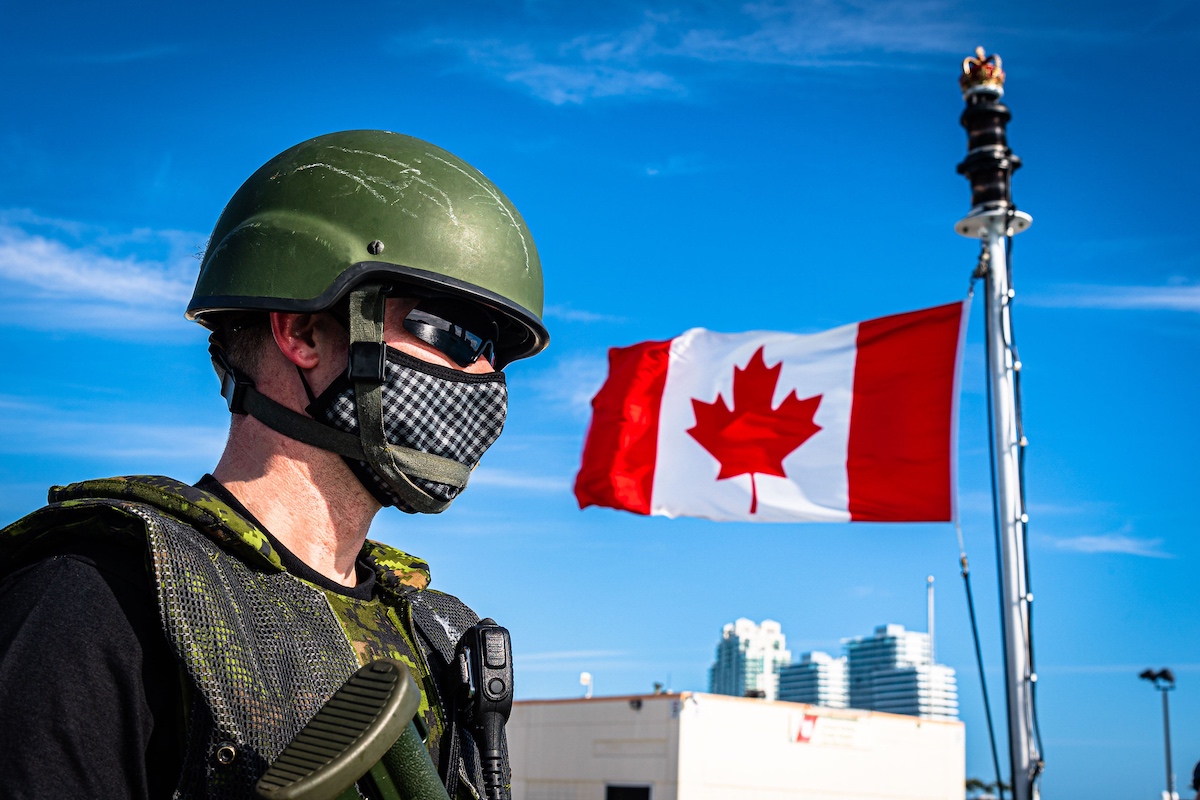 Above Image: courtesy of the Canadian Armed Forces.
As we mark the 56th anniversary of our beloved Maple Leaf, this image was chosen to celebrate it, and the work Canadians do worldwide.
This week's image was shot on January 31, 2021 and features a member of Her Majesty's Canadian Ship Moncton's Force Protection Component as he stands watch during the ship's transit out of Miami, Florida. HMCS Moncton is currently deployed on Operation Caribbe.
Having departed Canada on January 22, 2021, the HMCS Moncton is on a two-month deployment in the Caribbean Basin.
READ MORE ABOUT NATIONAL FLAG DAY OF CANADA HERE
From January 29 to February 25, 2021, the ship and crew will conduct monitoring and detection duties to support U.S.-led Enhanced Counternarcotics Operations in the region.

"The Canadian Armed Forces have conducted Operation CARIBBE since 2006 with successive deployments of Royal Canadian Navy ships and Royal Canadian Air Force aircraft.
"Over the past fourteen years, the CAF has contributed to the disruption or seizure of approximately 105 tonnes of cocaine and over 6.725 tonnes of marijuana," according to the Government of Canada website.
While a symbol of home for Canadians, the Canadian flag has become a beacon of hope for people abroad due to the work Canadians have done and continue to do worldwide and also respect due to the sacrifices Canadians have made.
Happy National Flag of Canada Day!