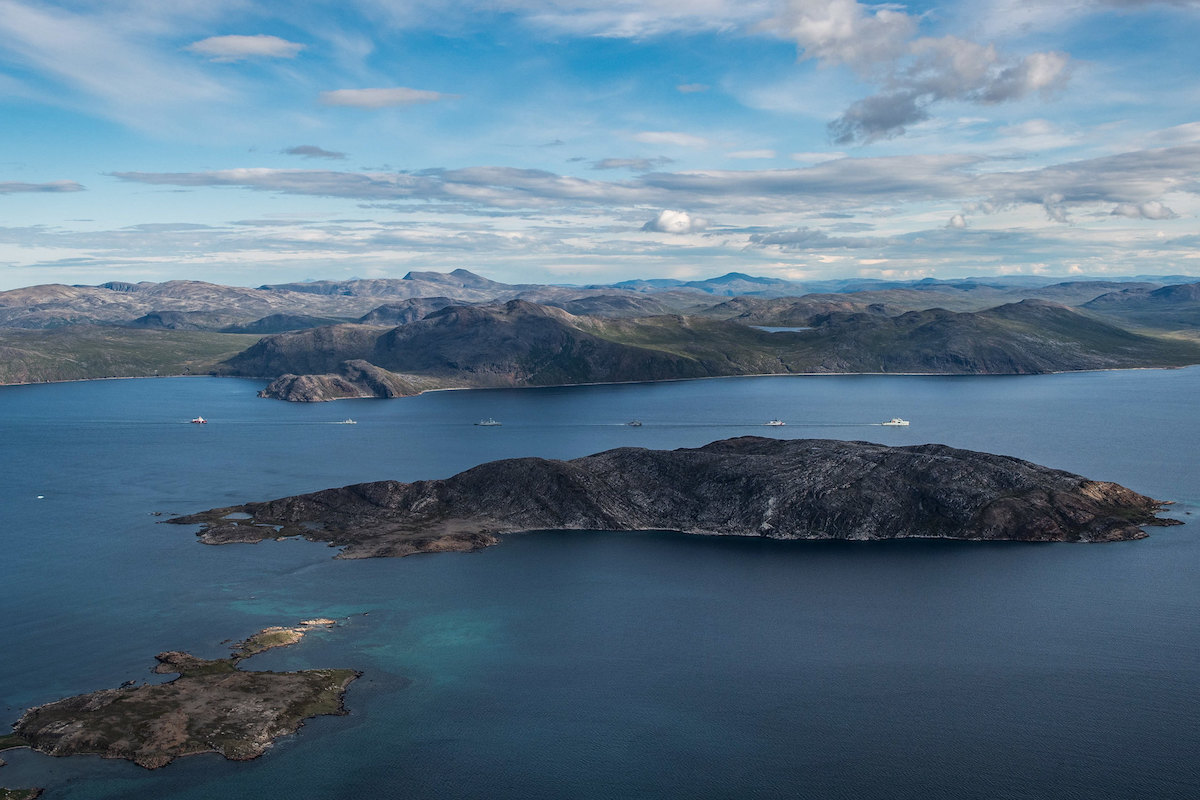 A stunning aerial image of the Saglek Fjord, Labrador, Canada, captures the imagination in our favourite photo of the week.
Shot by Cpl Kuzma, the image features Her Majesty's Canadian Ship (HMCS) Margaret Brooke, United States Coast Guard Ship (USCGS) Bear, Offshore Support and Assistance Vessel French Navy (FN) Rhone, Her Danish Majesty's Ship (HDMS) Triton, HMCS Goose Bay, and Canadian Coast Guard Ship (CCGS) Leonard J. Cowley as the ships sailed into this beautiful fjord during Operation NANOOK on Aug. 8, 2022.
The Saglek Fjord serves as the southern gate of the Torngat Mountains of Labrador.

Operation NANOOK takes place each year across Yukon, the Northwest Territories, Nunavut, and Labrador to exercise the defence and security of Canada's north.
Photo courtesy of Canadian Armed Forces Photo.