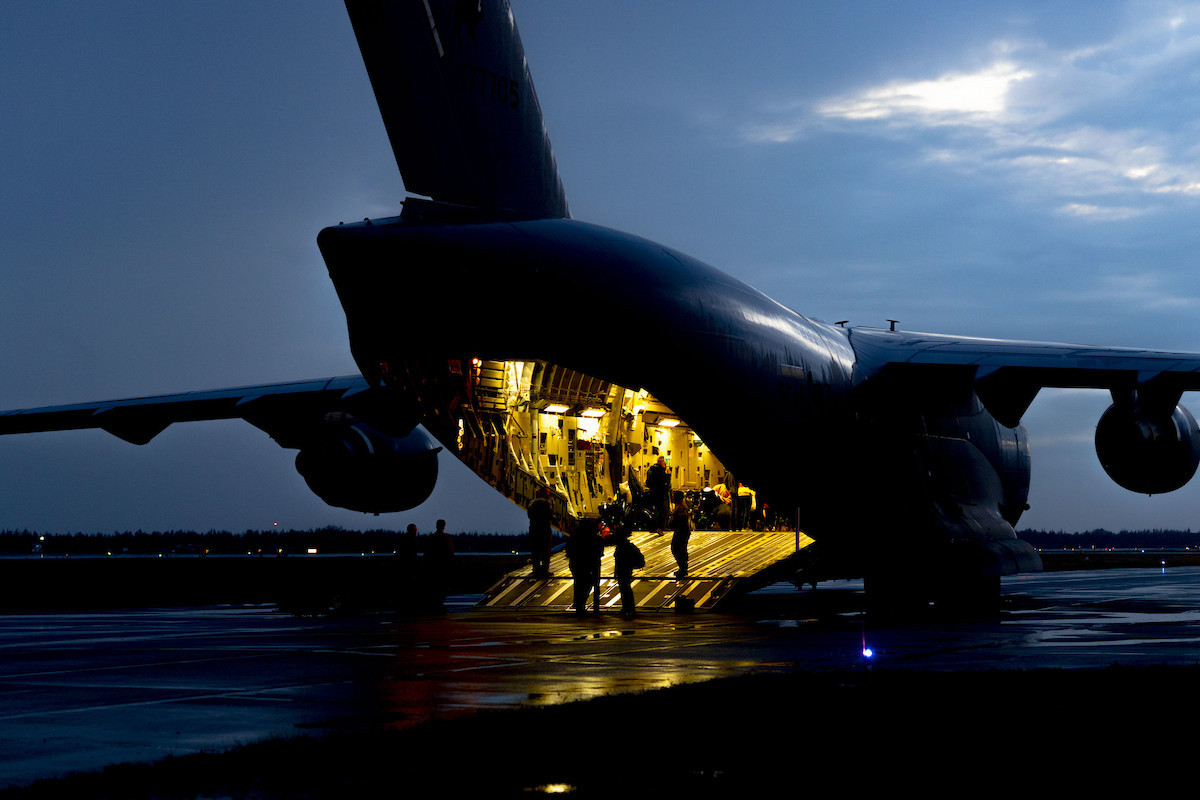 The last few patients from a hospital in Yellowknife, NWT, are loaded into a CC-177 Globemaster III before it takes off on the evening of August 18, 2023, for our favourite photo of the week.
The patients were relocated to Vancouver, BC, during the devastating wildfires that impacted Yellowknife residents and other parts of the territories.
‌Yellowknife is home to Canadian Forces Northern Area Headquarters, and thus, many military members and their families were impacted by the wildfires and ensuing evacuation orders. 
Canadian Armed Forces (CAF) members were also called on to assist in firefighting and evacuation throughout the territories.
According to the Canadian Armed Forces Media Liason Office, "On August 25, a one-week extension of the Request for Assistance was approved. CAF support will now be provided until September 5, pending further re-assessment by Public Safety Canada, the CAF, and Territorial Authorities."

As of August 30, approximately 300 deployed members support Op LENTUS in NWT. Canadian Rangers also continue to operate throughout the Territory. 
"The Land Task Force continues its work to support the communities of Yellowknife and Hay River through Type III firefighting tasks. These Type III activities include building security belts, fire breaks, and protecting critical infrastructure in these communities," noted the statement. 
Photo taken by: Leading Seaman Patrice Harvey, Armed Forces Image.