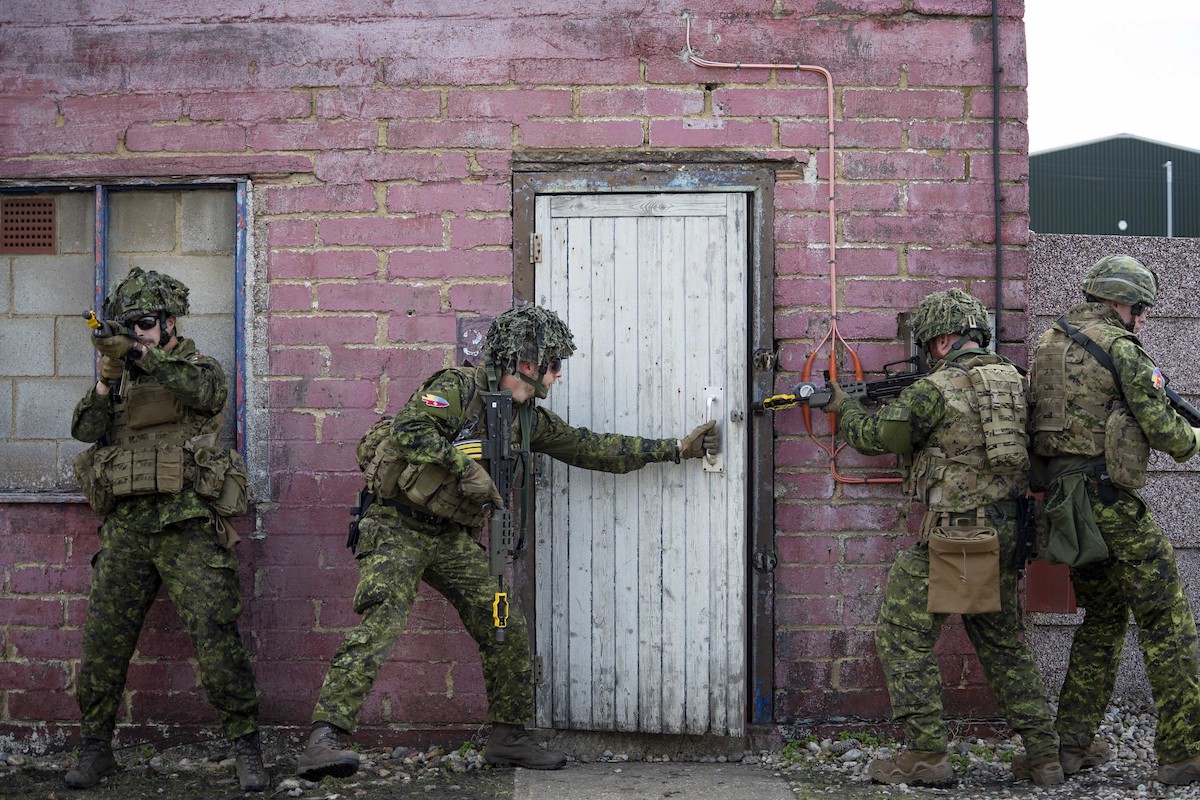 Demonstrating their crafty military skills, Canadian Armed Forces (CAF) members on Operation UNIFIER pass their knowledge on to members of the Armed Forces of Ukraine in our favourite photo of the week.
Captured on August 1, 2023, the image shows CAF members demonstrating the process of entering a building to Ukrainian soldiers during Operation UNIFIER in the United Kingdom.
‌
After a brief hiatus, CAF members continued their efforts to train Ukrainian soldiers in August of 2022. Due to the invasion of Russia into Ukraine.
According to the Government of Canada website, "training of Ukrainian recruits has since resumed, with Canada currently supporting five training missions in the UK, Poland, and Latvia that teach both basic and advanced military skills to the Armed Forces of Ukraine."

There are currently 300 CAF members deployed under the umbrella of Operation UNIFIER.
‌
Photo by: MCpl Nicolas Alonso, Canadian Armed Forces. Image courtesy of CAF.