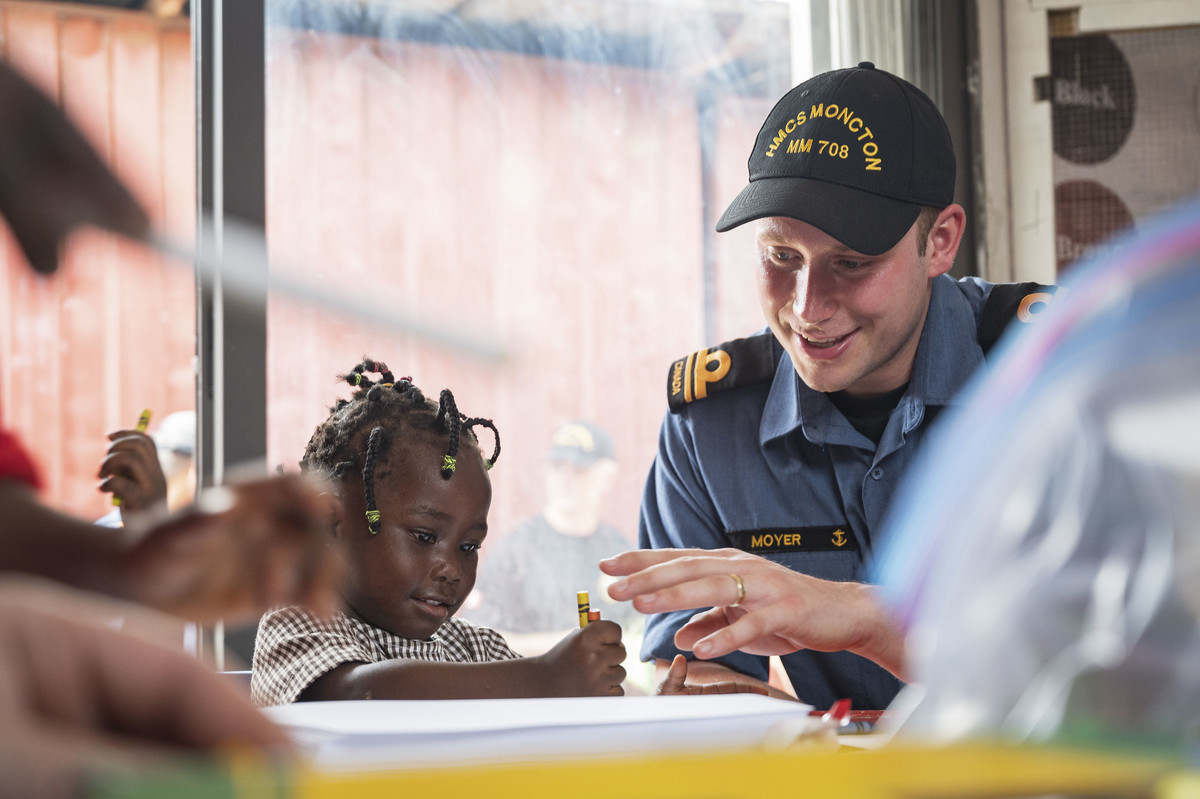 SLt. Mark Moyer, a member of His Majesty's Canadian Ship (HMCS) Moncton, colours with a child on a visit to the Mayesadoh Children's Foundation Children's Home in our favourite photo of the week.
While deployed on Operation PROJECTION, the ship stopped in Madina, Ghana, where S1 Bryan Underwood captured the image when the crew HMCS Glace Bay and HMCS Moncton members visited the home during their port visit.
According to the Canadian Armed Forces (CAF), sailors from both ships visited the foundation to deliver donations that included books, games, and other materials to benefit the school.

"While they were there, members participated in a variety of activities with the children, including colouring, painting, crafting, and playing with Play-Doh," said Capt. Jason Rheubottom, a spokesperson for the CAF.
Photo by: S1 Bryan Underwood, Canadian Armed Forces Imagery Technician.