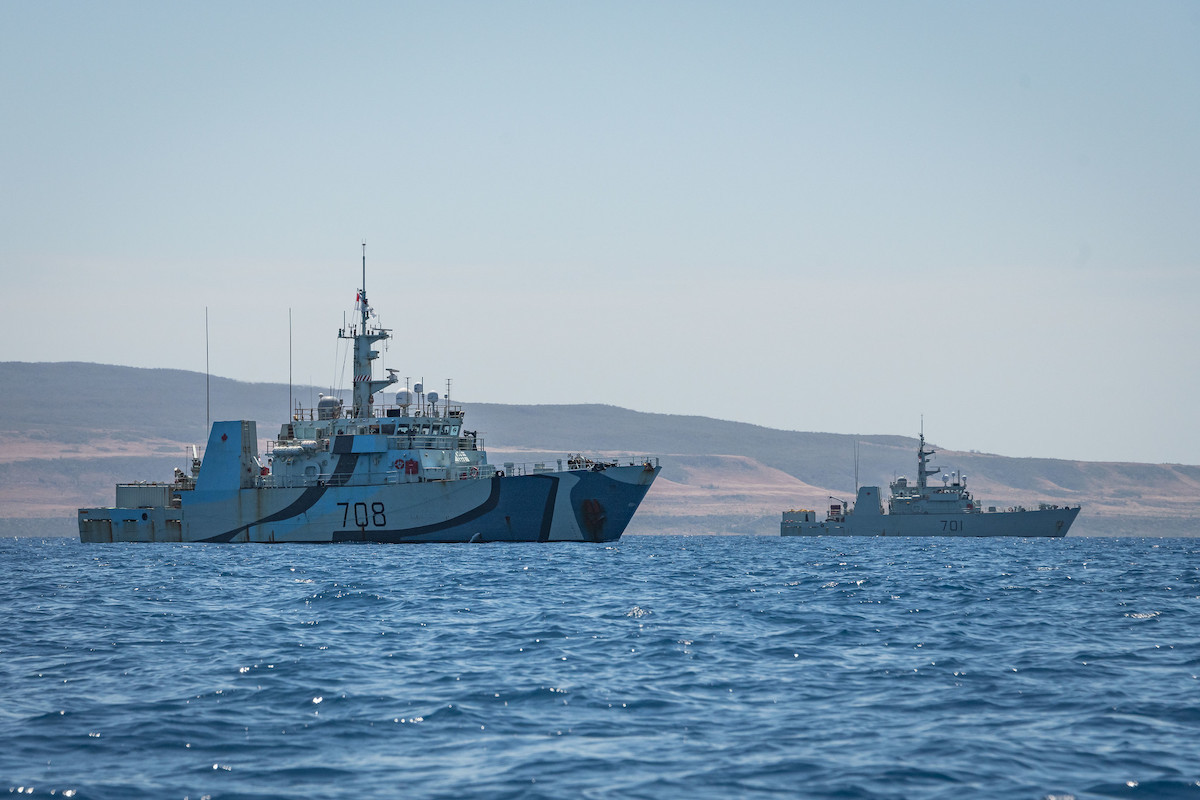 Shot by Sailor 1st Class Bryan Underwood, this week's favourite photo features His Majesty's Canadian Ship (HMCS) Moncton and Glace Bay.
Snapped on March 10, 2023, the image features the ships sailing off the coast of Haiti, where they assisted in protecting the people of Haiti.
Under Operation GLOBE, the ships sailed to Haiti in February, departing briefly from Operation Projection in West Africa. The ships patrolled Haitian waters, concentrating on the area near Port-au-Prince. They assisted the Haitian National Police in combating increasing gang violence and other security threats to the Caribbean nation.
When Canadian Armed Forces personnel are asked to help other Canadian Government departments or to participate in Government of Canada activities abroad, they are often deployed under Operation GLOBE.

"Operation GLOBE is part of the CAF's commitment to active engagement abroad. These deployments give CAF members the opportunity to work alongside personnel from other government departments, as well as other nations," stated the Canadian Government website.
HMCS Moncton and Glace Bay returned to Canada on March 31, 2023.
Photo by S1 Bryan Underwood, Canadian Armed Forces photo.