7 Steps to Put Healthy Meals on a Busy Family's Table
By Rebecca Poirier, RC, CDE
Registered Dietitian & Certified Diabetes Educator
Military families are busy families, and when there is a lot going on, healthy eating can get put on the back burner in a hurried attempt to get dinner on the table by 5:00 p.m. We have all been there in one form or another—maybe you have had a stressful day at work, or perhaps you have used up the last of your strength chasing around your (or other people's) kids all afternoon, and suddenly it's supper time, and you're responsible for coming up with a last-minute meal.
Ordering pizza begins to look pretty convenient. It doesn't always have to be this way! Preparing healthy meals for your loved ones doesn't have to be time-consuming or difficult. Below are seven steps to help you serve nutritious home-cooked meals regularly, even with a busy lifestyle.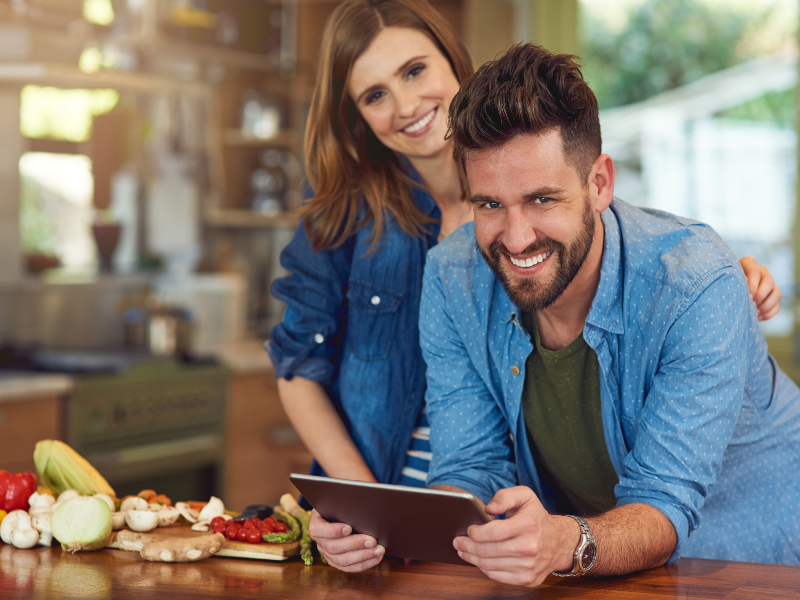 1. Plan Ahead
Sit down on a Sunday morning and write down the upcoming week's meals (check out www.cmfmag.ca/galley/)
This will help you identify what groceries you need to buy, and which ones you already have. In the long run, you will save money, because food is less likely to go to waste if you have a plan to use it. Dietitians encourage people to set realistic goals. For some, simply having the goal of making a home-cooked meal three nights a week is a great starting point. Don't forget to involve the whole family in meal planning; it's a great skill to teach to your children.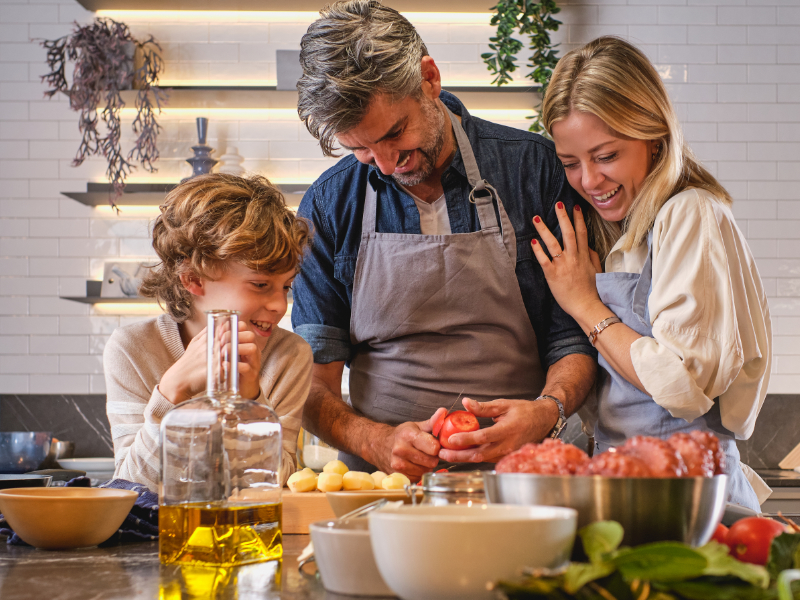 2. Share the Responsibility
If both spouses are home, meal preparation should not fall on the shoulders of one person. If one of you does not know how to cook; it's time to learn. Check at your local grocery store to see if they have a dietitian
who teaches cooking classes. These days there are many online videos that show step-by-step instructions for simple healthy meals. Or just ask your partner to show you how to make your family's favourite cuisine. Next time your parents visit, ask them for the recipes from your childhood. And speaking of parents, it shouldn't be their sole responsibility to make food if there are teenagers in the home: the more people who can take turns cooking dinner, the better.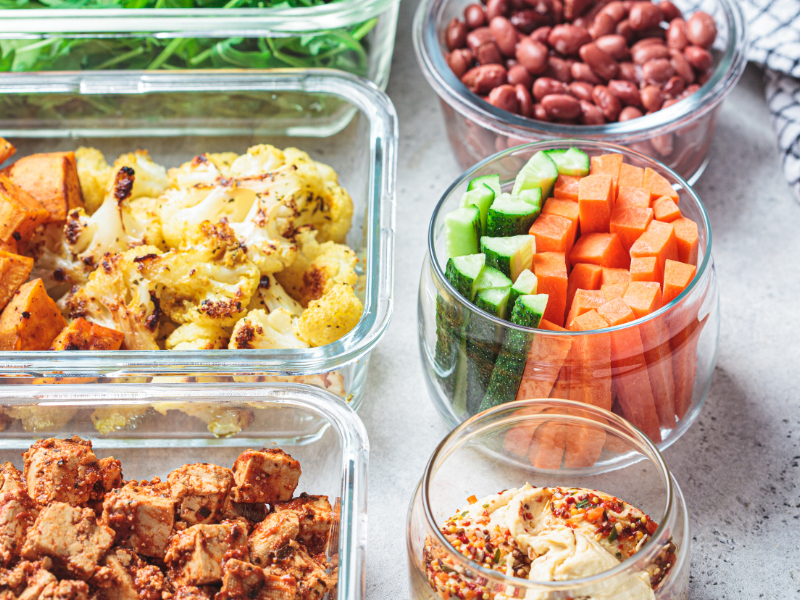 3. Prepare in Advance
I love my slow cooker in the fall and winter months. It was a godsend when I was pregnant, and my husband was away. I would throw together a basic stew, and it would be waiting for me when I got home from work.
Sometimes I've made multiple freezer bags of raw ingredients intending to thaw one bag in the fridge overnight and then put the contents directly into the slow cooker in the morning. I do not have an instant pot, but I've heard good things about them. The opposite of the slow cooker, they will cook foods in a shorter period of time.
For example, you can cook brown rice in less than half the time it would take to cook it on the stove. You can even put frozen ingredients directly into an instant pot, no need to thaw first. (See page 66 for Instant Pot recipes). Speaking of freezer meals, fully cooked ones are also great to have for those days you don't feel like cooking. I often make double batches of chili, pasta sauce, lasagna, and shepherd's pie, and freeze half to be used on another day. Be warned, though, – if you plan on reheating from frozen in your oven, it is probably going to take at least an hour. Last but not least, even doing something as simple as cutting up vegetables the night before is going to get that meal on the table faster.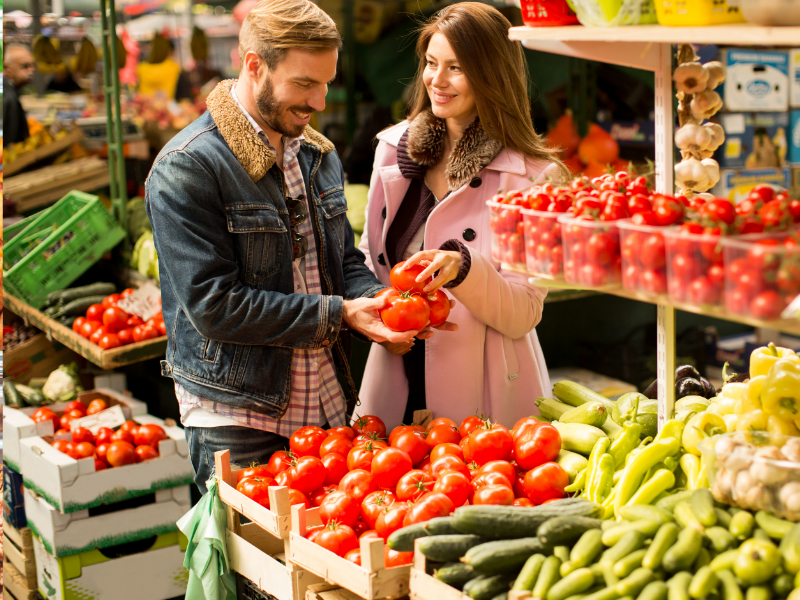 4. Use Healthy 'Convenience' Foods
When people hear the term 'convenience food,' they often picture pre-cooked packaged meals like store-bought frozen pizza or lasagna, which are high in salt and fat. But did you know that no-salt-added canned beans are a convenience food? Or diced butternut squash, either fresh or frozen? These ingredients save time. Bags of fresh mixed vegetables that are already cut up, such as cauliflower, broccoli, and carrots, are great for households of one or two people; you get the convenience along with variety.
Also popular are the containers of diced onions, carrots, and/or celery, as they can be used as a common base for many recipes. Pre-made salads are great, and you can even make your own vinaigrette instead of using the high-calorie creamy store-bought dressings. Yes, it is cheaper to buy dried beans and soak them overnight or cut up the vegetables yourself, but sometimes it's worth paying a little bit extra to make life easier.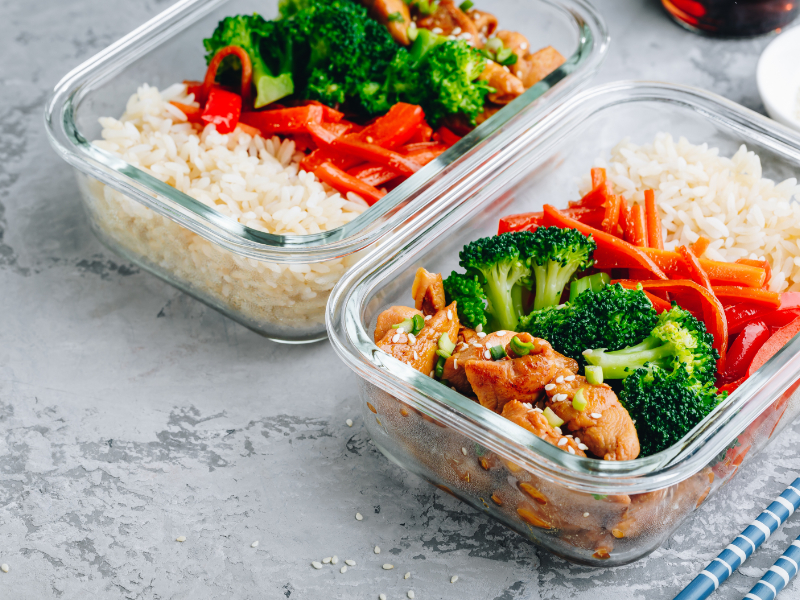 5. Cook Once, & Eat Twice
As the saying goes, 'cook once, and eat twice.' Another benefit of meal planning is having an idea of how to use
leftovers. You could reheat the same meal the next night, but it's also nice sometimes to make something totally different. When I cook chicken breasts, I often cook a couple more than I'll need in that night's recipe. In the first meal, I might have the typical chicken breast with rice and vegetables, but the next night maybe I'll have chicken
fajitas, or dice up that cooked chicken and use it in a soup, casserole, or pasta, or to top a homemade pizza.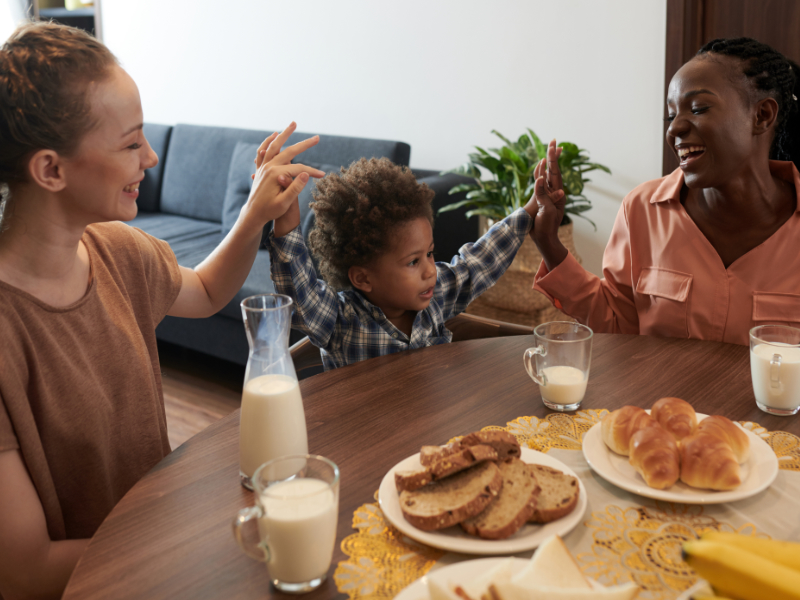 6. Meals Don't Have to be Fancy
My go-to meal when I'm in a rush is what I call "supper eggs." It's scrambled eggs with a side of sautéed kale and chopped tomatoes, leftover potatoes, and a glass of milk. Very simple, and it balances the food groups. I find that these days, I skip over recipes with a long list of ingredients – it's just too time-consuming. I tend to gravitate towards one-pot meals without too many steps (and less dirty dishes in the end). For example, the 'Ground Chicken and Salsa Sloppy Joes' recipe on chicken.ca has few ingredients, very little prep (you only need to cut up
the onions and red pepper), and will only take 15 minutes to make. Serve it with some raw vegetables like carrot sticks and cucumbers and a glass of milk, and your kids will love it.
Do you find meal planning, preparation, or just cooking in general, to be tedious? If so, make it fun by turning it into an opportunity to connect with your friends, or to meet new people! Consider doing a meal swap. Each friend makes a large batch of a recipe and divides it up by the number of people participating. Everyone leaves
with some new meals that they can serve within the next few days or put in the freezer.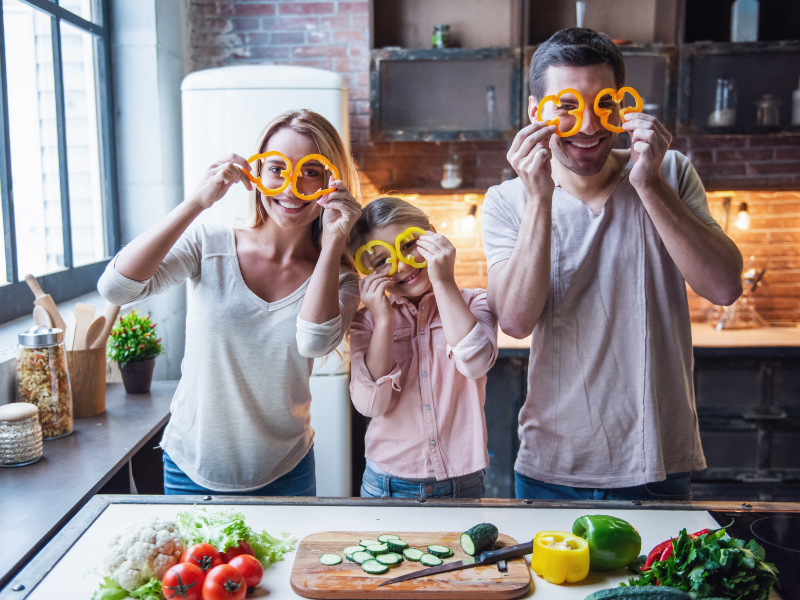 7. Have Fun With It!
Or you might all get together and cut up vegetables and meat, and make multiple freezer bags that are ready for when you need them. If you're new in town (and brave!), you might even try asking on a local Facebook group (have you joined a military spouse one?) if anyone is interested in getting together to meal prep. I guarantee people will reply. Some community organizations even offer programs where they provide the ingredients, and you just show up and make delicious food.
Hopefully, this article has given you some useful advice that will make mealtime easier when life gets hectic. Make sure you pat yourself on the back for putting forth that extra effort to feed your family nutritious foods. Making healthy eating part of your routine will pay off in the long run!